Your Google Home is able to stream music to your bluetooth speakers without the need for a Chromecast. Google Assistant responses, alarms, and timers will still play through the Google Home speaker, though. Learn how to pair and connect your Google Home to a Bluetooth speaker.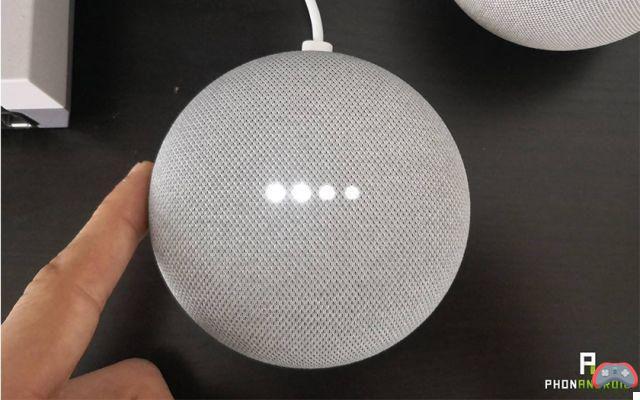 Until recently, to connect a Google Home to a speaker, whether Bluetooth or wired, you had to buy an audio Chromecast, which allows you to stream content over Wi-Fi. "Any of your Google Home devices can connect to other speakers via Bluetooth so you can control your music with your voice," Google explains on its official blog.
Google Home: how to stream music to a bluetooth speaker without Chromecast?
For now, only the speaker built into your Google Home is capable of hearing and understanding your requests: so don't go to your bluetooth speaker to set an alarm clock or set a timer. will always respond through the speakers built into your Google Home. Pity.
Connecting your Google Home or Google Home Mini to a Bluetooth speaker is very simple. The maneuver below works equally well on your iOS or Android device (with a few variations).
Turn on your bluetooth speaker and make sure it is in "fitting" mode and that no other device, such as your smartphone, is already connected to it. (to activate the device, refer to the instructions for use of your bluetooth speaker)
See you in l'application Google Home
Go to the scrolling menu on the right
Click on the icon "Devices" (above Account Preferences)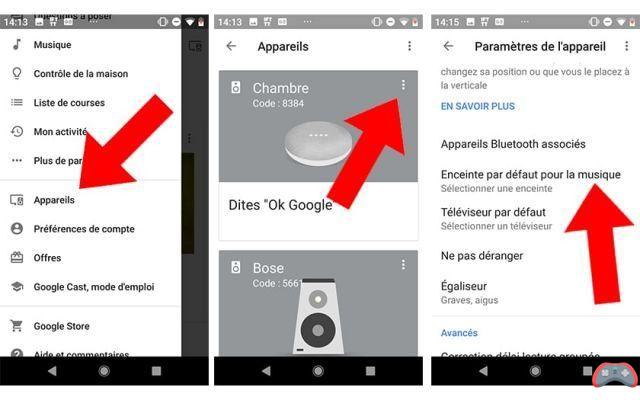 Go to the "…" of your Google Home then to "Settings" then in "Default speaker for music"
Dance "Pair your Bluetooth speaker", check the speaker you want to connect (if your Google Home does not repeat it, try restarting it)
Confirm by clicking ok (you should hear a confirmation sound)
Your speaker is now one of the Associated bluetooth devices
After a certain period of inactivity, your speaker may go into standby and automatically disconnect the connection (it all depends on the model of your speaker)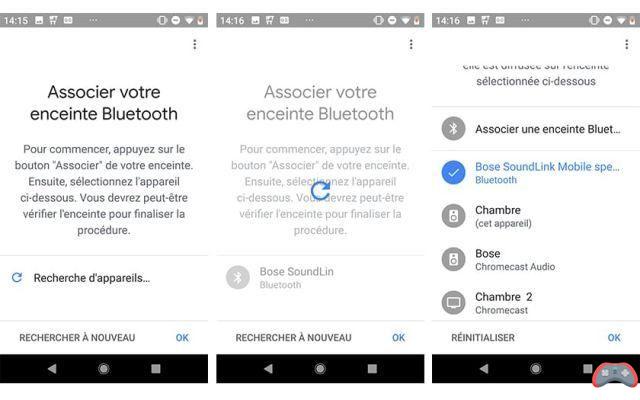 Several Bluetooth speakers can be connected simultaneously, explains Google. To listen to music, use your Google Home as usual, and ask it, for example, to "put an 80s playlist on Spotify". If you want to know more about the connected speaker, discover our complete Google Home test. Also take a look at 5 things to try with Google Home.