Google is gradually replacing its Play Music streaming service with YouTube Music. A new step in this transition, the music section of the Play Store, where it was possible to buy albums and songs, has been removed. Instead, a message prompting users to migrate their information before it's too late.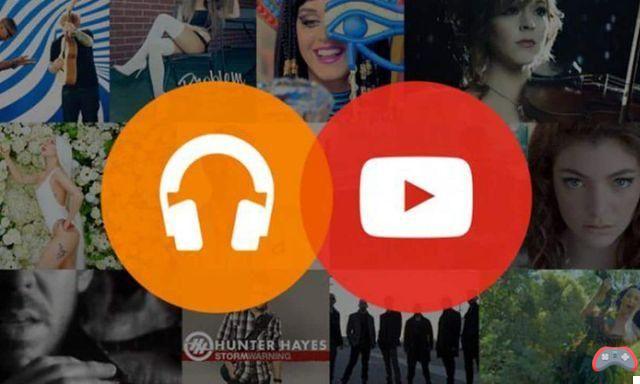 It's been official for a few months: Play Musique will go out before the end of the year and will join Allo, Daydream, Inbox, Google+ or YouTube Gaming in the cemetery of disappeared Google services. The Mountain View company has already started transferring all the features of the music streaming service to YouTube Music and Google Takeout.
Read also – Gmail, Google Drive, Docs…: Google unveils its new icons, you will be lost
We reported in February that Google was offering the ability to store the Play Music library in YouTube Music. A year ago, Google decided to stop pre-installing the Play Music app in Android. And today, we learn that a new step has just been taken: the closure of the music store integrated into the Play Store. This is a section of Play Store, similar to e-books, movies and apps. It was used to buy albums and songs to add to a library. We reported in August a rumor announcing this closure.
No more purchase on the Play Store possible
If you go to the usual store address via a browser, or if you go to the merchant section of the Play Music app, you are directed to a message that explains that the store is now inaccessible, but that you have the choice of transfer your library and purchases to YouTube Music. So that's another step taken. There are still other features to stop, such as offline listening, song uploading or downloading the native application.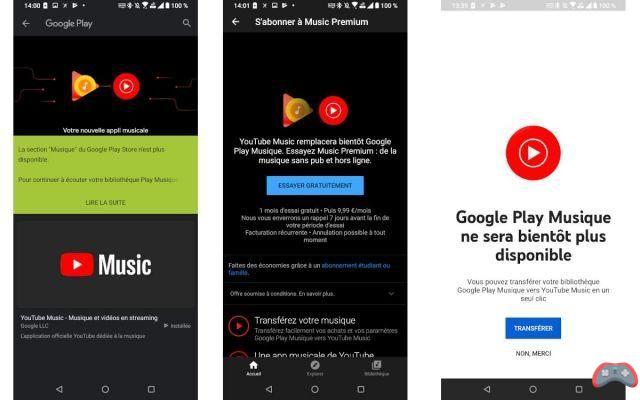 At the time of this writing, it is still available, whether on the App Store or the Play Store. But his disappearance there should only be a matter of time now. Devoid of the possibility of buying songs or subscribing to a subscription, the application still offers the possibility of listening to music: that of your library or that in free access. Enjoy while you can.