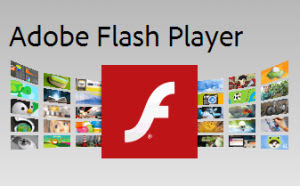 until a few years ago, one of the most important components of a web browser was the
Flash Player
, that plugin that allowed you to see animations, internet videos and online flash games. As of January 12, 2022, after it had been widely announced for some time, Flash Player has become obsolete. Consequently, Microsoft has released an update for Windows 10 that eliminates Flash from the PC and any web page with Flash content, even trying to activate it on Firefox and Chrome, brings up a clickable logo that leads to the page where Adobe, the company that owns this technology, explains that he has eliminated the possibility of downloading it and using it again. The Flash download page on the
Adobe website
no longer allows you to download Flash.
However, there are still many websites and games that use Flash technology and if necessary, you can still use it on your PC. Flash files are typically flv for video and swf for games and other animations.
ALSO READ:
Programs to replace Flash Player
For starters, the
link to download the Flash Player for Windows
opening this page:
http://fpdownload.macromedia.com/pub/flashplayer/latest/help/install_flash_player.exe
The best way to download Flash after its retirement
, from January 12, 2022, is to download the Ruffle plugin, a software project launched precisely to support those sites that are only viewable via Flash Player.
You can
download Ruffle
for Chrome, for Firefox, for Edge and for Safari. However, the installation for Chrome is a bit laborious: after downloading the zip file, you need to open Chrome, go to the main menu (button with three dots), go to Other Tools> Extensions. On the extensions page, activate the developer mode with the switch at the top right, then press the button to Load Unpackaged Extension. Choose the Ruffle file to install it.
From now on, every time you open a site or a Flash game, press the large Play button which will load the content via Ruffle.
Also note that the Opera browser still supports flash, so you can load and view Flash sites including games via Opera.
Finally, through the Ruffle program it is also possible to download videos, animations and Flash games.