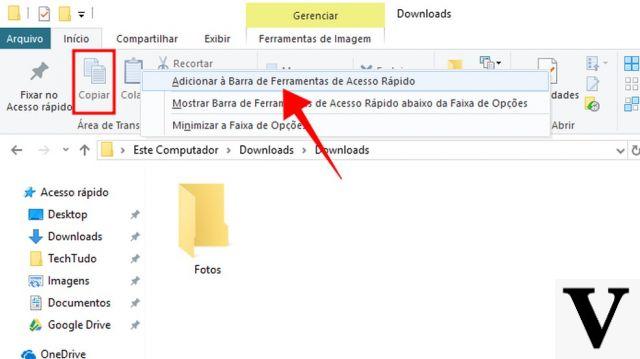 There are a few weeks left until the release of Windows 10 version 2004, also called 20H1 because it represents the first "major update" of the operating system for 2020. As the abbreviation says (2004 stands for 20-04) this update should be available in Windows Update starting from April and will bring several news. The main ones concern File Explorer.
The novelty may please many users, but also scare many others since it is basically about integrating Windows Search within File Explorer. The same Windows Search that, with the latest Windows 10 updates, showed more of a problem until Microsoft released an update that, at least in theory, fixed everything. Fears and fears aside, here how File Explorer will change after upgrading to Windows 10 version 2004, coming starting in April on all computers with Windows 10.
Windows 10 File Explorer: How It Changes
With the update to Windows 10 2004 when we type something in the File Explorer search box we will see a new drop-down menu with suggested files inside. We can click directly on one of these results to open the corresponding file or, if we prefer, we can right click to open the folder in which it is contained. The suggested files will also include those located on OneDrive.
The first results that will be displayed are those relating to indexed files on our hard drive, so their quantity (and the quality of this "on the fly" search) will directly depend on the disk indexing options we choose. If the file we are looking for will not be present among those initially displayed, however, we can always press enter and launch the complete search, the results of which will be shown in the File Explorer in a similar way to what is already happening today.
Windows 10: tablet mode arrives
La version 20H1 of Windows 10 will also bring a new tablet mode, optimized for the 2 in 1 devices and touch screens. This mode provides a larger space between the icons (so as not to touch two at the same time when we tap, rather than click) and a specific layout for File Explorer. This layout will be particularly handy just when we do a search in File Explorer. Tablet mode also hides the taskbar icons to leave more screen space. In this way the possibility of doing a search through Cortana remains, but only through a small icon at the bottom left. Microsoft claims that "convertible" PCs will no longer automatically enter Tablet Mode when we remove the keyboard, but will instead automatically access this new touch-optimized experience.
How Windows 10 wants to improve Windows Explorer