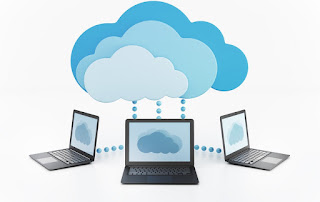 Cloud computing has revolutionized the use of the PC and the saving of the most important files and documents. Thanks to them it is possible to carry all the files that we cannot do without even when we are from the office PC or we want to send an important email from the smartphone containing the latest company report of the month. If we are in the office, however, it could be difficult to install the clients to manage all the clouds, also considering the danger that personal files could be copied to PCs for public use or accessible by some other employee.
Here we will show you
how to make the most of the clouds by integrating them directly into the browser
Web via extensions, capable of providing some of the most sought after functionality.
ALSO READ:
Best extensions for Google Drive / Docs (on Chrome)
Cloud su Google Chrome
There are extensions for all the most famous clouds and they offer: integration of services and features, increased navigation safety and image upload and (among the most useful things) the ability to copy or move the content present in a cloud space in another, so as to always have a large number of copies saved. Some also allow you to interface with your personal servers via FTP and WebDAV, obtaining a convenient offline component where you can save files (also present in the cloud!). To integrate some of the cloud services available on Google Chrome we can use one of the following free extensions.
1)
iCloud Dashboard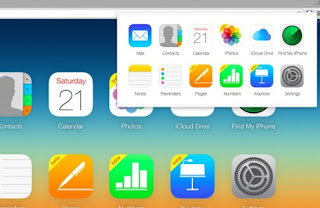 With this extension we will be able to access the Apple cloud and any Webapps installed on an Apple device already in possession. It also supports notifications in addition to the main features present in the iPhone.
We can download this extension from here ->
iCloud Dashboard
2)
Save to OneDrive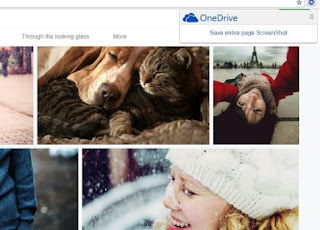 Do we use Microsoft's OneDrive as a space to save photos in the cloud?
If while browsing we want to save links and photos from web pages we can use this extension, so as to immediately have a copy of the photo or link found in the cloud (ready to be opened from another PC or mobile).
We can download this extension from here ->
Save to OneDrive
3)
MEGA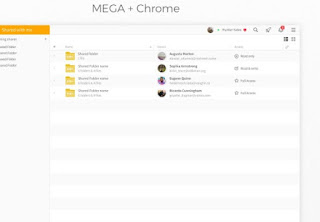 MEGA is one of the cloud services that offers the largest free space (50 GB), ready to be exploited for documents and personal files.
The site is famous for its high security and for being (in many respects) the heir to the deceased Megavideo and Megaupload, albeit with much stricter anti-piracy measures than in the past. The service can be used without any extension, but by installing the official one on Chrome we can increase the security of the connection, the download performance and the loading times of the MEGA pages.
We can download this extension from here ->
MEGA
4)
CloudHQ (Sync Google Drive)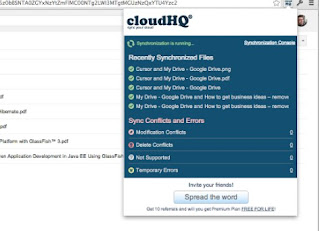 Do we want our files to be synchronized simultaneously on Google Drive and other Cloud services (Box, OneDrive, Dropbox and others?
All we will have to do is rely on the extension offered by the CloudHQ service which is able to show us the synchronization process on all our clouds in real time as well as the ability to save attachments, images and files on the network on all clouds together. In addition to online services, it also supports access to a personal server via WebDAV, so you can keep a local copy of all files saved in the cloud (for greater security).
If we are interested in this service we can download its extension from here ->
CloudHQ (Sync Google Drive)
5)
Transfer Dropbox to Google Drive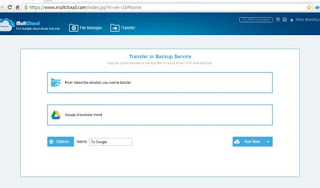 We have a lot of files saved on Dropbox but the subscription has expired or will it expire very soon?
Before losing the saved files we can move them all to Google Drive (which offers much more free space) using the Transfer Dropbox to Google Drive extension. The extension will allow you to access Dropbox and Google Drive space at the same time and move folders and files from one cloud space to another.
In addition to Dropbox, file backups via FTP and WebDAV to Google Drive and migration from MEGA and OneDrive (always to Google Drive) are also supported.
We can download this extension from here ->
Transfer Dropbox to Google Drive
Cloud su Mozilla Firefox
For Mozilla Firefox, it is much more difficult to find useful extensions for cloud services, as this free web browser has completely changed its structure and code, with many apps becoming no longer compatible (from version 57 onwards). Waiting for compatible extensions to appear, here are the ones we were able to find ready for Firefox Quantum.
1)
pCloud Search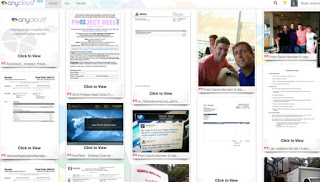 This extension will allow you to connect the pCloud cloud by integrating it into the browser.
The extension can be downloaded for -> Firefox and for Chrome.
2)
Pinned Google Drive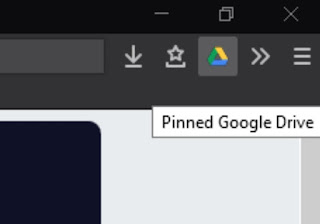 This very simple extension displays a Google Drive icon in the top bar of Mozilla Firefox. By clicking on it, you can immediately open the Google Drive space in a new browser tab, with all the files and folders of your cloud space already available.
If we are already logged in we will immediately see the cloud space, otherwise it will be necessary to enter the Google credentials to access our profile.
It doesn't currently offer any other features, but we can be sure that new integrations with Google's cloud service will come over time.
We can download the extension from here ->
Pinned Google Drive