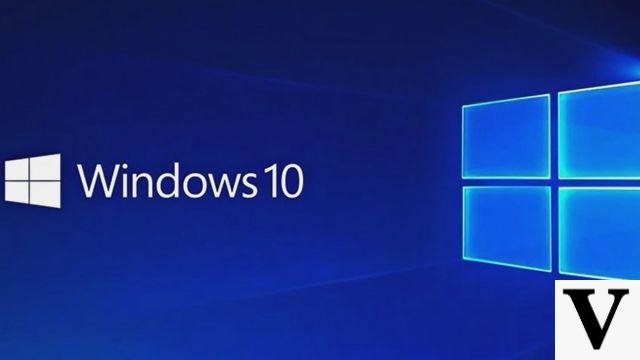 After the recent updates for the latest versions of Windows 10, released by Microsoft at the turn of February and mid-March, now the Redmond house also thinks about those who still use versions 1809, 1803, 1709 and 1607 of the Windows 10 operating systems and Windows Server.
That is, those issued, respectively, to November 2018, April 2018, January 2018 and August 2016. The new cumulative update is large, fixes several bugs and is actually split in two: KB4541330 e KB4541331, which bring the OS build to versions 16299.1775 and 17763.1131. Depending on the operating system we have installed on our computer, therefore, we may see one or the other update on Windows Update. In both cases, it is not a question of security updates but of "features updates", ie updates that only concern the functionality of Windows.
Windows 10 update KB4541330, what changes
The update KB4541330 is the one for Windows 10 version 1709. It fixes several bugs, including the one that causes the unexpected closing of File Explorer when using a user profile in roaming, the one that prevents you from logging in or unlocking the so-called "Hybrid Azure Active Directory -joined machines "(devices connected to the corporate network via school accounts or Active Directory), the one that blocks Microsoft Defender ATP's Threat & Vulnerability Management utility on some computers and many others.
Updating Windows 10 KB4541331, what changes
The update KB4541331 is dedicated to the Windows 10 version 1809, Windows Server version 1809 and all versions of Windows Server 2019. It solves the problem that prevents you from printing a shared document, the one that makes the touch keyboard disappear while typing a password, the one related to Hybrid Azure Active Directory-joined machines, the one that prevents you from logging into Azure Active Directory and many others. Microsft specifies that after the installation of this update another problem could arise: a blue screen on PCs that have some Asian languages ​​installed.
How to install KB4541330 and KB4541331
Microsoft highly recommend to install the latest maintenance stack update (SSU) for the operating system before moving on to these two cumulative updates. This update is released directly through Windows Update.
Windows 10, comes the massive update that fixes many bugs