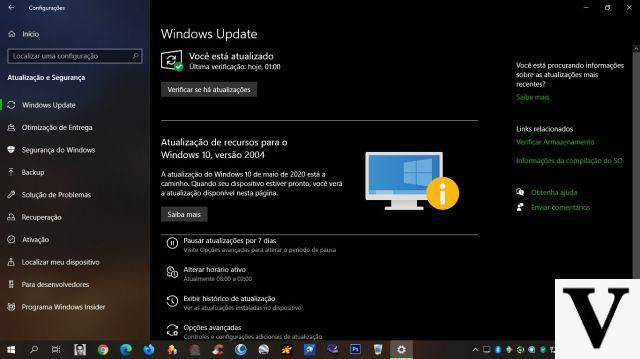 Windows 10 2004, i.e. the former April Update which later became the May Update of Microsoft's operating system, is now in the pipeline. In fact, there are just a few hours left to launch, unless Microsoft has further problems that will force it to rename it June Update. Sara an update full of substance, with a novelty that could greatly improve PC security.
The new feature will be introduced within Windows Defender, the free "basic" Windows antivirus software which, in reality, is not so basic: it guarantees more than enough virus protection for most computers and, with the May Update, will also help us to avoid installing disreputable apps. For example, apps that are installed by other free apps, or browser plugins that change some default settings. In such cases, the new Windows Defender will intervene to warn us that something is happening that we may not like or that could put the operating system and the computer at risk.
Reputation-based Protection
The name of this new Windows Defender feature, coming with the May Update of Windows 10, is "Reputation-based Protection". That is reputation-based protection. Defender will draw from a list of badly reputed apps, extensions and plugins to know what to block and what not. It will warn us when an app tries to install such software, but also when we do it. Then we can also decide to continue the installation, but at least we will have been warned of the risk.
How to activate Reputation-based Protection
With the May 2020 Update di Windows 10 Reputation-based Protection will be available to everyone, but it will not be activated by default: we will have to do it if we want it. Just go to Settings> Update & Security> Windows Security> Browser and App Control and we will find the new feature. We just need to activate it to make Reputation-based Protection operational and, from that moment on, when Windows Defender intercepts a potentially dangerous app, it will pop up a notification telling us to be careful what we are installing. All that remains is to wait for the launch of Windows 10 May Update to take advantage of this free feature to protect our computer.
Windows 10 May Update improves PC security