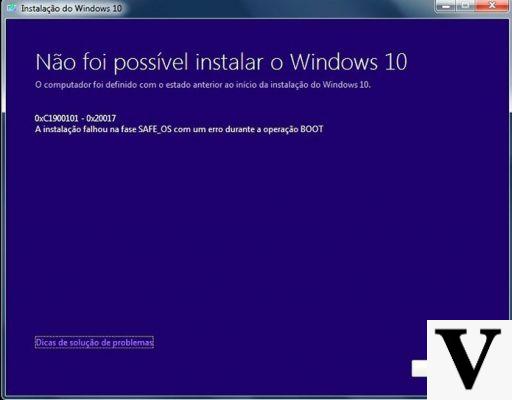 As in every major update of Windows 10, the first reports of problems arrive later the security update released on Tuesday 11 August. The news is the thewincentral.com site which has collected user comments directly from the official Microsoft forum. Updates that creating problems are the KB4566782, the August Patch Tuesday for the Windows 10 May Update operating system, and the KB4565351, the version of Windows 10 updated to the latest update last year.
Although the identification codes of the update are different, in both cases it is the security update that has resolved 120 vulnerabilities, including two very serious and capable of endangering user data. But what are the problems reported by users? Many talk about the inability to install the update. The computer automatically downloads the update, tries to install it, but it freezes showing an error code on the screen. The process continues indefinitely until the PC does not shut down because the battery is low. Other users, on the other hand, report problems with webcam recognition and voice recognition.
Windows 10, because the latest security update does not install
As happens every second Tuesday of the month, Microsoft has released its security update for Windows 10. Very important update, not only because it fixes 120 vulnerabilities, but because some critical bugs have been discovered that could be exploited by hackers to take control of the PC. For this reason the August 2020 Patch Tuesday installation not only is it strongly recommended, but it can be considered almost mandatory.
We say almost because in the last few hours problems have emerged to those who have attempted to install the update on the PC. Not insignificant problems, given that many are unable to complete the installation of the update and remain with the PC locked. The testimonials come straight from the Microsoft forum, where many users have posted testimonials with their problems.
What exactly happens? In some cases users fail to complete the installation: at some point an error code is shown on the screen and the PC starts from scratch. In the case of laptops until the battery runs out. In other cases, however, the installation of the update conflicts with some features or tools of the PC: some people report that the computer it is no longer able to recognize the webcam or facial recognition.
What to do with the update? The advice is to install it to protect your PC from vulnerabilities fixed by Microsoft's developers, but if you are afraid of running into any of these problems, you can wait a few days waiting for a further update from the Redmond company.
Windows 10, the latest update is creating problems: what happens