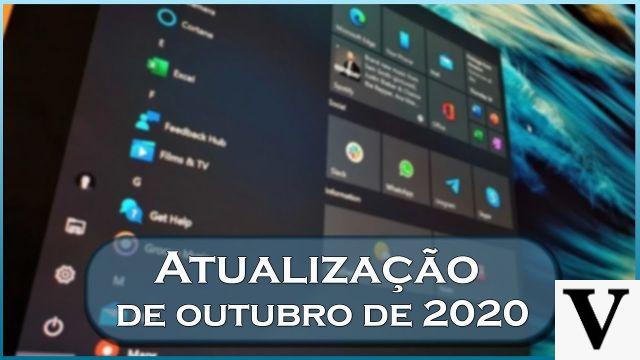 October is upon us and with it, the second major semi-annual update of Windows 10, the so-called 20H2. The hopes that Microsoft will not arrive late this time are good, because the current build 19042.508 would seem stable enough to be released to all users of the Microsoft operating system.
In the past Microsoft has repeatedly delayed half-yearly updates due to their complexity, which promptly resulted in some incompatibilities, bugs or various problems to be solved at the last minute. This time it does not seem to be the case and this confirms the rumor that has been circulating for quite a while: Windows 10 20H2, also called "October Update" (if there are no delays) will be a light update, without big news (and therefore without big risks). Microsoft, on the other hand, is still struggling with the problems introduced by the latest Windows updates, from July onwards, and cannot afford a new problematic update. But what will contain, then, the Windows 20 2H10 update?
Windows 10 20H2: what's new
La main novelty Windows 10 20H2 will be aesthetic: the debut of the new Start menu, with a new design activated in both dark and light mode, and a new toolbar with a custom layout.
Also changes the system of notifications for updates: when a new Windows update is available we will receive a message and we can download the update immediately. At the moment, however, it is necessary to open Windows Update to find out if there are updates available.
From the advanced screen settings, then, we can directly modify the refresh rate. One thing currently only possible via the graphics card settings. It will also copy with a single click the information about our system in the settings.
Windows 10 20H2: when it arrives
Brandon LeBlanc, senior program manager of the Windows Insider Program, is convinced that the official release of Windows 10 20H2 is not far off: "We believe build 19042.508 is the final one, but we still plan to continue improving the overall experience of the October 2020 update on customer PCs as part of our regular maintenance cadence ". Within a couple of weeks, at most four, Windows 2020's October 10 Update should be available to everyone.
Windows 10: the news of the October update