It is easy to sign a pdf document without printing it, directly on a computer, which can be quite practical at a time when more and more important documents are transmitted by email. Obviously, one of the possibilities is to print it and then scan it, but this solution turns out to be impractical to use, and there is a much faster method!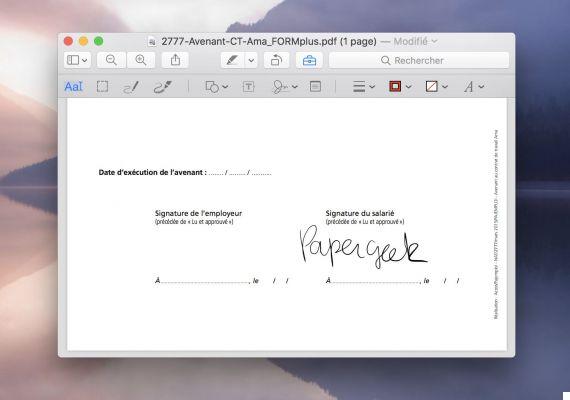 Quickly add signature to PDF is quite easy. There are indeed simple methods for directly entering your signature on the computer's trackpad or via the webcam whether you are on Windows, Linux or on any version of Mac OS X or macOS. Of course, this raises a hare: signatures are not, in themselves, the best of security. They are easy to falsify, especially nowadays.
However, your bank, or a whole number of services, continue to ask you for an old-fashioned signature, for example to validate a contract or an order. And printing a document to then have to scan it or send it by post often seems like a waste of time. The Chrome DocHub app on Windows and Linux, and Preview included in all versions of macOS and Mac OS X, lets you do this in seconds!
How to sign a pdf document on Windows and Linux
On Windows, we will use the Chrome DocHub application, which allows editing, annotating and signing PDFs directly from Google Chrome: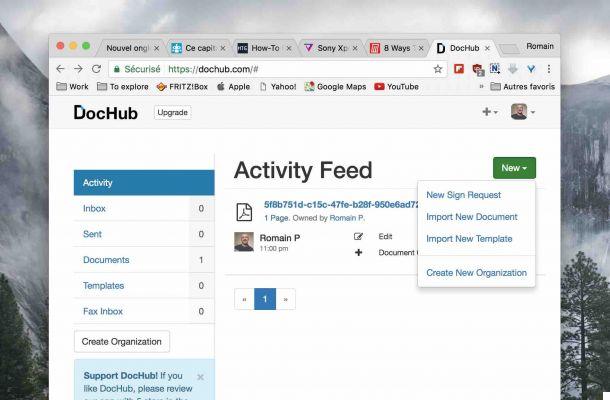 Add the app DocHub since Chrome Web Store and click on the icon of the app you just added
Log in with your Google account
Go to New > Import New Document and import the PDF to sign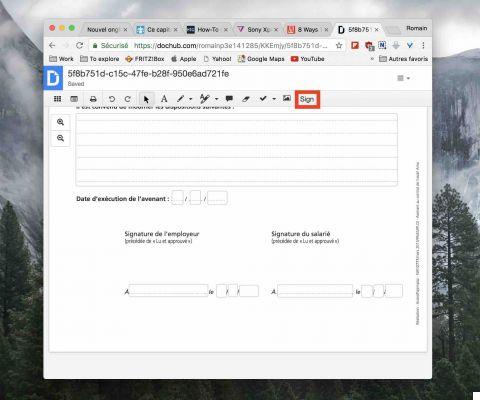 In the toolbar go to Sign > Create new signature
In the window that appears, go to the tab Draw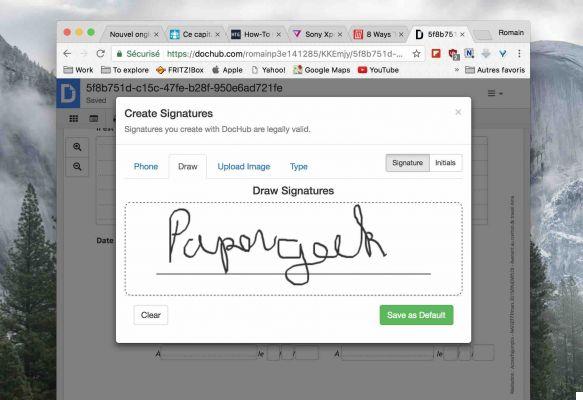 Draw your signature using the trackpad then click Save as Default
Then come back to Sign, then select the newly created signature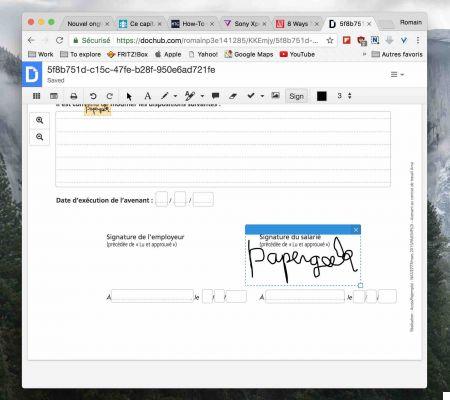 Place it in the appropriate place, and expand it to the right size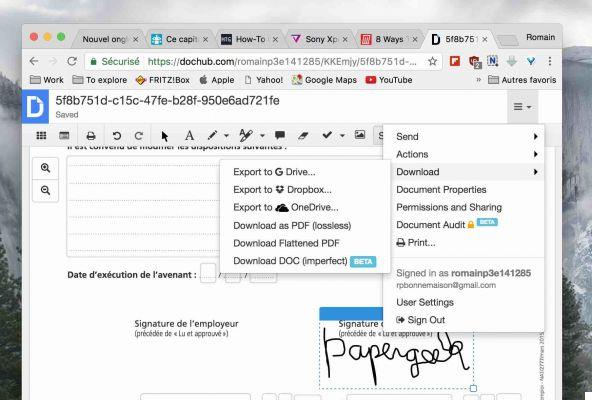 Click on the three lines at the top right then Download > Download as PDF (lossless) to download your signed PDF
How to sign a pdf document on Mac
On mac, you can of course also use this trick, but it is possible to make it even simpler thanks to Preview: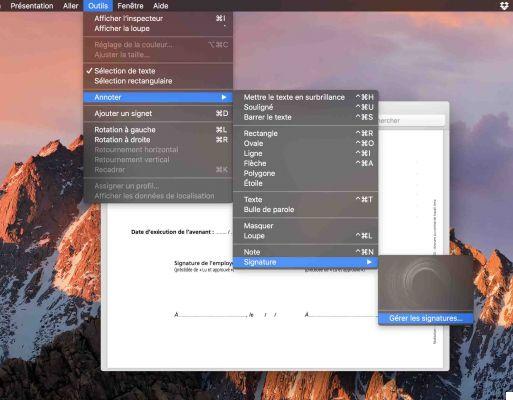 Open your document in Preview
The first time, you will need to create a signature: go to Tools > Annotate > Signature > Manage Signatures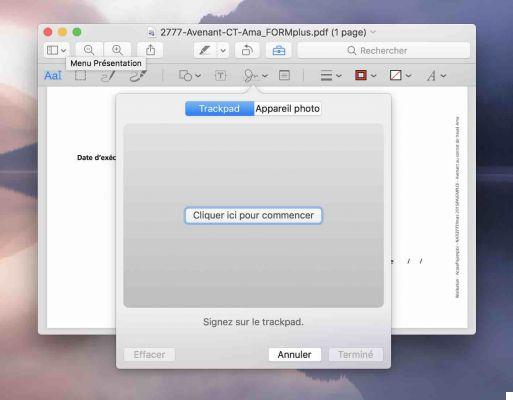 Either you can draw it with the trackpad (press a key on the keyboard when you're done), or you can use the camera (webcam). In this case, sign on a white sheet and show it to the webcam
Preview takes care of the rest, and draws it in vectors
Click on Completed
To read also: Windows, Mac, Linux, how to share your files easily
You can then return to Tool > Annotate > Signature and select the newly created signature to place it in the document. Save, and voila! The next times you will only have to select it in the blink of an eye to sign any document.
The editorial advises you:
How to create PDF without installing an application?
How to convert a JPG or PNG image to PDF
How to convert PDF file to Word document
The ability to speed up or slow down a video on YouTube can be very useful. It was possible to do this in the web version of the platform for a while…Facebook allows you to deactivate the automatic playback of videos in your news feed. It's very simple, even if the path is not obvious to anyone who has never seen it...Google Chrome includes a reading mode that allows you to consult a page in optimal conditions. The functionality, however, is hidden in the bowels of the browser. In this tutorial,…It is easy to know if a contact has blocked you on WhatsApp, but some indicators can also trick you into believing it unfairly. So how do you know...