How to succeed in your searches on Google? It is not always enough to align words to see the information sought appear in the first search results. There are several tricks to using the engine more efficiently. Here are our 10 tips and tricks to refine your searches on Google.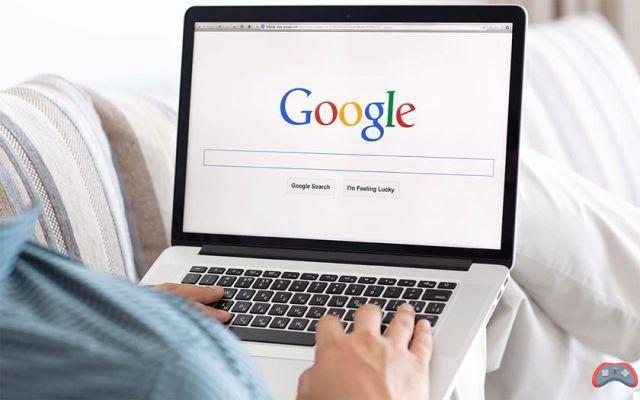 Millions of people around the world use Google every day, which remains comfortably seated in its throne as the leader in the world of search engines. But it is not always easy to find the information you are looking for and it is not because it does not exist. Discover our 10 tips for successful Google searches.
Google: 10 tips to refine your searches
Some of them are quite well known, and others less so. Thanks to them, you will be able to find the information you are looking for much more easily.
Search for an exact phrase
Do you want to have search results containing a very specific phrase or group of words? You just need to enclose it in a quotation mark (" "). This trick is very handy. Its structure is as follows: "your search phrase".
Exclude one or more words
If you want to see search results that do not contain one or more words, just exclude them by preceding them with a minus sign (-). The latter must remain stuck to the words concerned. Example: smartphone -samsung -LG.
Obtain search results that must contain one or more words
The principle is the exact opposite of the previous one. Unlike the – sign which is used for exclusions, the + sign forces Google to return search results containing a specific keyword or keywords. Examples: Smartphone +samsung or smartphone +Samsung +LG.
Obtain results with a keyword that must be contained in the title
With the allintitle command, you can force Google to only output pages with one or more keywords in the title. Ex: allintitle: Apple iPhone 8 release date.
Show variants of a search with one or more unknown words
The asterisk (*) is interpreted by Google as an unknown in a set of search words. The search engine will therefore display all results containing the other search terms by replacing the asterisk with all the variants found.
This trick is especially useful when you are looking for an exact phrase or phrase but don't know all the words. Example: "eating * is good for your health".
Search with a range of numbers
This method is similar to that of asterisks, but only applies to digits. You just need to insert .. between two numbers. Example: smartphone €200..300
Search PDF, Word, Excel files..
Google lets you easily search for files rather than web pages with the "filetype" command. In particular, you can find documents with the extensions .pdf, .docx/.docx or .xlsx etc. Example: cooking recipes filetype:pdf or cooking recipes filetype:docx.
Know the definition of a word
It is possible to force Google to display the definition of a word just above the search results. This is done with the "define" command. Most of the time, the engine will look for definitions on Wikipedia. Example: define: search engine
Search from an image
Suppose you have an image of a product, and want to find exactly the same on Google. Hopefully, you can do this with Google's well-known image recognition tool. It's comparable to eBay's new feature that lets you search for products based on a simple photo.
To use it, just go to Google images (images.google.fr). Then click on the icon with a camera located in the search bar. You can then paste the url of the image (to search for it elsewhere on the web) or import it from your smartphone or computer.
Show more pages in search results
By default, Google only displays 10 results at a time. To discover the rest, you have to go to the next page. But you also have the option of configuring the search engine to show more results if that can make your searches easier.
In the lower right corner of the Google home page, click settings > search settings
Then, at the "Results per page" subtitle, slide the slider to the right to choose the number of results you want to display per page.
These 10 tips will certainly be useful to you in order to go faster and to search more easily on Google. And if you can't find what you're looking for, you'll probably have to look on the dark side of the web. Discover the 7 best search engines for exploring the deep web.
The editorial advises you:
FloC: everything you need to know about replacing Google Chrome advertising cookies
The best free tools to create GIFs
The best free board games to have fun online with your loved ones
The ability to speed up or slow down a video on YouTube can be very useful. It was possible to do this in the web version of the platform for a while...Google Chrome includes a reading mode that allows you to consult a page in optimal conditions. The functionality, however, is hidden in the bowels of the browser. In this tutorial,…Google Chrome records everything you do while browsing the web. If you want to browse without leaving traces, here's how to clean up your browsing history. The Messages application on Android offers you the possibility of sending SMS, MMS and also RCS chats from a PC or Mac. To use this feature, just…