While Safari 15 has been available since last week, many users are complaining about a very annoying bug. Indeed, it is impossible for them to load several sites, otherwise their browser will crash. It would seem that disabling JavaScript from the settings can work around the problem.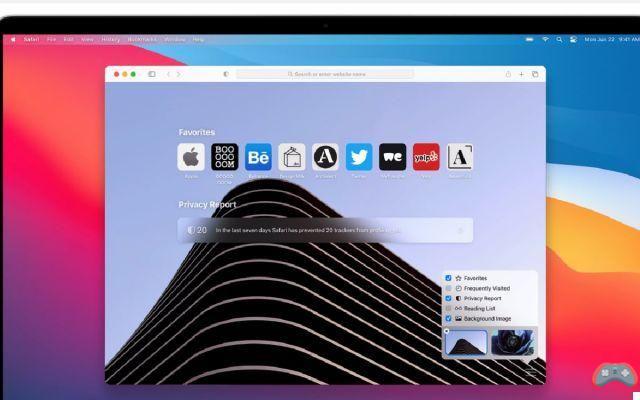 Deploying Safari is not without a hitch. Available on macOS Big Sur and Catalina for a few days, users of this latest version are facing a major bug. It is simply theirs unable to load some websites. "All I get is the Safari menu bar, but nothing else works except sometimes a big white square that fills 3/4 of the screen. I can't see the history or the preferences", testifies one of them on Reddit.
"Outright crashes on sites as obscure as Target and Walmart. Do you need to order something from them? Better to use another browser," said another on Twitter. Impossible to know at the present time what causes this problem, Apple has not yet reacted on the subject. However, some users seem to have found a temporary solution, consisting of disabling JavaScript. To do this, go to Settings> Security, then in the section Web Content, uncheck the box Enable Javascript.
I see your Big Sur annoyance and raise you with an actual, bonafide problem: Safari 15 on Catalina.
Straight up crashes on such obscure sites like Target and Walmart. Need to order something from them? Better use a different browser. pic.twitter.com/P1SXte5meE
- Chip Awah (@thumbnumb) September 26, 2021
Safari 15 also causes issues on macOS Monterey
For others, a pure and simple reinstallation of Safari made the bug disappear. But nothing says that it works for all users. Indeed, the browser encounters other problems on different versions of macOS. On Big Sur as well as on the Monterey beta, he is visibly Can't save a YouTube page as a favorite. Again, the operation crash the program.
On the same subject: iOS 15 — how to keep the old Safari interface on iPhone?
As explained by YouTuber Krazy Wabbit, who demonstrated the bug on video, it is possible to work around it by creating a favorites folder and then saving YouTube pages there. Again, this is only a temporary fix before Apple rolls out a real fix. As for macOS Monterey, its launch is planned before the end of the year.