Some programs need Microsoft .NET Framework to work and you wonder what it is? You are in the right place. This is a valuable tool for developers, but invisible to the user. It is however essential. We tell you all about it.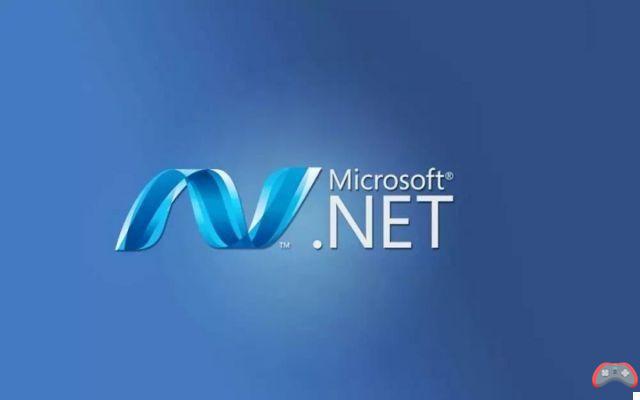 . NET is a development platform composed of tools, programming languages ​​and libraries for creating many types of applications. There are different implementations of .NET. Each implementation allows .NET code to run in different places: Linux, macOS, Windows, iOS, Android, and many more.
.NET Framework is the original .NET implementation: it supports running websites, services, desktop applications and more on Windows. His goal is to make it easier for developers. How? 'Or' What ? By offering them a unified approach to the design of Windows or Web applications, while introducing facilities for the development, deployment and maintenance of applications. On the other hand, he has need to be installed on the user's machine.
How does the .NET Framework work?
.NET Framework applications are written in C#, F#, or Visual Basic and compiled in Common Intermediate Language (CIL). The Common Language Runtime (CLR) runs .NET applications on a given machine, converting CIL into machine code.
What is the difference between .NET and .NET Framework?
.NET et .NET Framework share many of the same elements and you can share code between the two. Here are some key differences:
.NET is cross-platform and runs on Linux, macOS, and Windows. .NET Framework only works on Windows.
.NET is open source. .NET Framework source code is available, but does not accept direct contributions.
All innovation happens in .NET.
.NET Framework is included in Windows and updated automatically machine-wide by Windows Update. .NET ships independently.
How much does .NET Framework cost?
.NET Framework is free, like the rest of the .NET platform. There are no fees or license fees, including for commercial use.
Why is one or more versions of .NET Framework installed on my PC?
.NET Framework is required for run many applications under Windows. If it is often included by default with Microsoft's system, it can also be installed together with other software or games, which is perfectly normal. Some programs will also require you to install it manually to work properly. .NET Framework 4.8 is the latest version available.
Since Vista, .NET Framework 3.5 is included in Windows. It has elements from previous versions. You can also install version 4, more modern, but not backward compatible. With Windows 8, Windows 10 and Windows 11, both versions are included in the system by default.
Windows will offer you to activate them if you are using an application that may use either version of the .NET Framework. If by chance you want to get into the code, you will also know that this is a good angle of attack. Many resources are there to help you.
The editorial advises you:
Online Storage: The Best Free Cloud Services
The Best Dating Apps for Android and iOS
Our pick of the best video editing software in 2021
Windows 10 won't start? Several reasons can cause problems when starting Windows 10 for the first time or after an update: Incorrect BIOS settings,… December is approaching and the list of "free" Xbox Games With Gold games has fallen. On the menu: escape, island management, orc slaughter and…Halo Infinite is the next first-person shooter video game developed by 343 Industries and published by Xbox Game Studios. Its release is scheduled for the end of 2021 on…The battery is one of the essential parts of our laptops. Like smartphones, battery life is a crucial factor for a good experience. Some apps work...