The Nintendo Switch has just received a new update. The firmware is now in version 10.0.0 with a major novelty: it finally becomes possible to transfer games downloaded from the Nintendo eShop to the SD card and vice versa.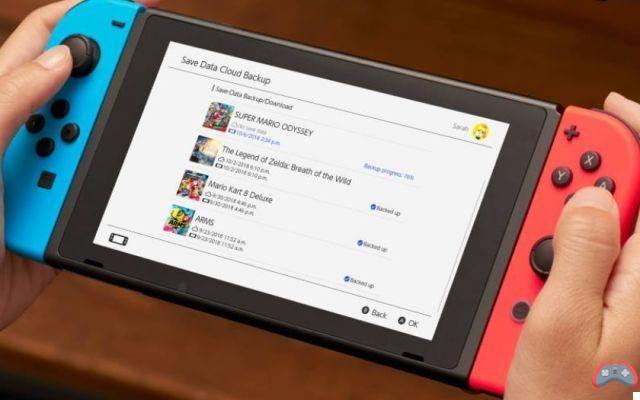 La Nintendo Switch 10.0.0 update is available and fixes a problem that Nintendo has been years to fix. Good news, you can finally ttransfer games from internal memory to SD storage. Transfer in the opposite direction is also valid. Until now, the only way to do this was to re-download the content to the desired location, which was obviously a bit of a pain and could often take a long time.
Game saves are still not affected
As Nintendo clarified in the update's changelog, players can now easily move "downloadable software, update data, and DLC" from one location to another in minutes without having to re-enter the game. download process from Nintendo eShop. Currently, game saves and some update data is still not affected.
The step taken by the firm is however not insignificant and will allow players to free up a lot of space on the internal storage of the Nintendo Switch when they need it. 32 GB of memory, part of which is reserved for the operating system of the console, this can obviously become very insufficient knowing that many games weigh between 10 and more than 20 GB.
You can therefore more easily manage the space available on the two storage memories, especially if the SD card is of limited capacity. Finally, the other novelty of the 10.0.0 update is also significant. It is the possibility of remap switch controller buttons. So you can create custom button layouts for the Joy-Con or the Nintendo Switch Pro controller.