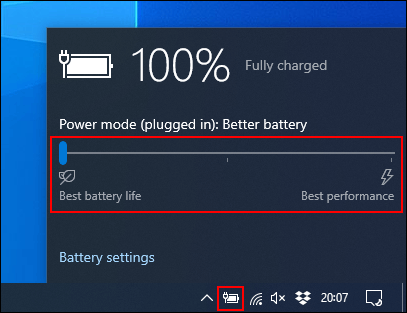 In the future Windows 10 may consume less battery of your laptop. In build 19564 of the operating system (an update under development, currently being tested in Microsoft's "fast ring"), a new option has appeared that could make the computer's GPU consume less power.
Other settings have also been added to the PC graphics management in this build, but the one on the GPU management it seems the most interesting because it follows what has already been done, for a long time to tell the truth, by most of the hardware manufacturers within their respective drivers for the graphics card. Only that it does this at the operating system level and this, hopefully, should increase the effectiveness and stability of this new feature. As always, when it comes to development builds and not official updates, it doesn't mean that a novelty actually becomes a feature.
Windows 10 and GPU management: what changes
In practice, the novelty consists in the possibility, at the operating system level, of set the performance of the graphics chip according to the single app installed. This means that we will be able to choose to run the GPU at maximum power only with games or graphics or video editing programs, while we will let it "rest" when we use normal productivity programs. GPU works at full power while we are writing a Word document or compiling an Excel sheet. Apparently there will also be a search box from which we can find each app for which we want to choose custom settings of the GPU.
When it will arrive
As we said, the idea is by no means new: Most manufacturers of graphics for laptops and desktops have a utility in the driver package to select a GPU settings "profile" for one or more specific apps. In this case, however, the functionality would already be built into the system operational and this, indirectly, could also mean that Windows 10 itself can decide, if necessary, whether to raise or lower performance of the graphics chip. However, we must not hope that this news will arrive soon: for it to work and be stable, in fact, Microsoft will have to test it with dozens and dozens of graphics chips and have the confirmation of maximum stability on all. Also, like every update released in the fast ring, there's no guarantee that it will actually be implemented.
Windows 10, new settings improve battery life