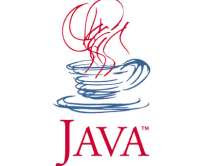 In recent days, news has spread of an exploit on Java, that is, a vulnerability that can be used by computer viruses to infect and control computers. Although Oracle, owner of Java, immediately released a patch to correct the problem, as it is not the first time and it will not even be the last hole found on Java, it could be useful to everyone.
disable this plugin on your computer
to avoid any future risk.
As written in previous articles, the most insecure software on a computer are basically two: Flash and Java (in addition to .Net Framework).
But if the Flash Player is needed to watch streaming videos from sites like YouTube,
Java is not that essential
e
it can certainly be removed
or at least,
Off
to avoid unnecessary security risks.
UPDATE: In Chrome Java, Silverlight and NPAPI plugins are blocked and this also applies to other browsers such as Firefox and Edge, it is therefore no longer necessary to disable Java on the browser since it is already removed.
For normal users and anyone who uses home computers, there are very few reasons to keep Java so we have three options:
1) If you don't use Java based programs or games (like Minecraft), then you can completely uninstall it.
2) If you are using applications that require Java, you can only disable the plugin in browsers.
3) If you are forced to use Java in your browser to open a specific site (or game), it is convenient to disable Java in the main browser and instead use an alternative browser for that site only.
First of all, visit the Java test site to find out which version of Java is installed on your computer.
Currently, the security hole (see details) concerns the Java 7 version 06.
1)
To Uninstall Java
completely you have to go to the Windows programs installation menu and remove all Java versions.
Even if a little old you can try the tool that removes all versions of Java in one go, which I talked about some time ago.
2)
To disable Java on web browsers
or, at least, on the main browser, you can follow the following instructions depending on whether you are using Internet Explorer, Firefox or Chrome.
-
With Google Chrome
to disable Java you must open the plugin page by writing chrome: // plugins in the address bar and press enter.
This displays all the plugins used by the browser, some can be activated, others disabled.
Once you find Java in the list, click Disable.
-
Su Mozilla Firefox
, type about: addons in the address bar of the browser, press enter, go to the Plugins page and disable Java.
-
Your Internet Explorer
press on the wheel at the top right, go to Add-ons Manager, scroll through the list, select the Java plugins and press the "Disable" button.
-
On Opera
type opera: plugins in the address bar, press enter, find Java in the list and disable it.
With Google Chrome and Firefox there is also the option of
manually enable the plugins to run
.
In Chrome, open the settings, scroll down until you find the Privacy section, press the "content settings" button and, in the plugin section, enable "click to play".
However, this setting is valid for all plugins, Java and also Flash content or animations that can only be viewed by clicking with the mouse.
As seen, click to play was introduced in Firefox.
When using Java on your computer, you can also download the
portable version of Java
to be performed only with portable applications, perhaps kept in a USB stick.
This way there would be no security risk for any vulnerabilities.
It must be downloaded
JPortable
and extract the archive.
Java portable is automatically recognized by PortableApps applications while, for other programs, it would be required to change the environment variable or copy the JRE folder into the folder of the program to run.
If you really don't want to give up on Java, at least make sure you
download the latest updated version of Java
.