Skype is one of the most popular video conferencing applications, and creating an account is free. The application, available on all platforms, allows you to call your friends for free. In addition to making free voice and video calls to other Skype members, it allows you to make calls to landlines and mobiles around the world at preferential rates.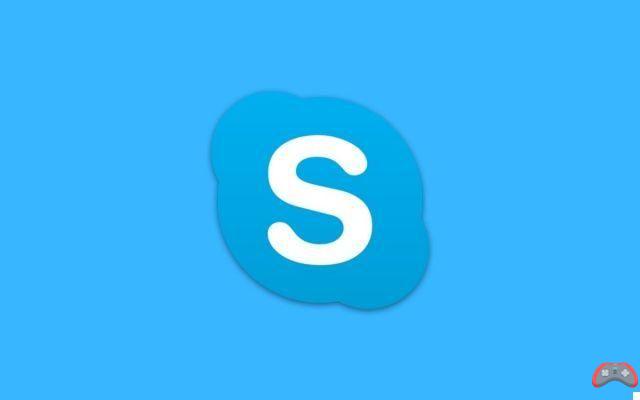 Skype is a VoIP service which allows people to make and receive free voice and video calls over the Internet using a computer, web browser or mobile phone. VoIP (Voice over Internet Protocol) enables communication that bypasses standard landline and cellular methods.
Whether you're working from home or looking for a way to chat with others using video, Skype is ideal for this purpose. Besides chatting with your contacts in the app, you can also use it to make international calls. For an additional fee, you can even call and text your non-Skype contacts on their cell phones.
Skype debuted in 2003 at the start of VoIP. Its ownership changed hands several times before Microsoft acquired it in 2011. Skype is no longer the most popular VoIP on the market in 2021, as communication has become more mobile. Other applications such as WhatsApp or Discord have been more successful on mobile devices than Skype.
How to create a Skype account for free?
Creating a Skype account is simple and free. All you have to do is download the PC, Mac, iPhone or Android application and follow the instructions to create an account. However, this step is much easier to perform on a computer. Here is how to create an account in a few clicks.
Go to the website Skype and download the app.
Install the application on your computer. On Windows, double-click the file .exe of the app to install it which should be in the Downloads folder.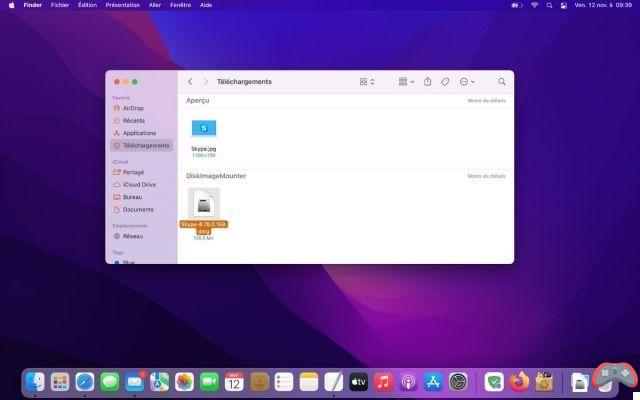 Same thing on macOS, where you will have to double click on the file .dmg and, in the window that opens, drag the application Skype to your file Applications.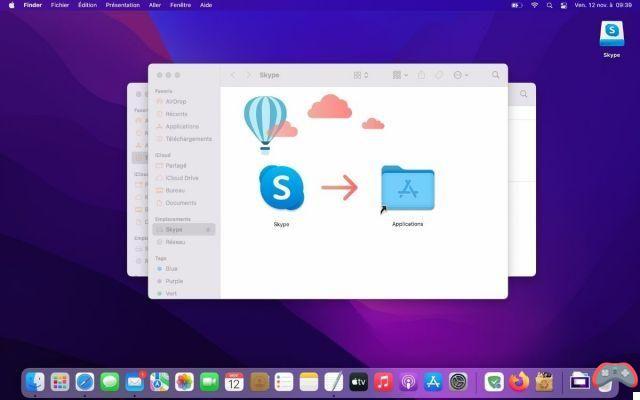 During the first launch of Skype on Windows or Mac, you will be greeted by this screen. If you have a Microsoft account, log with and skip the following steps. If you don't have one, you will have to create one.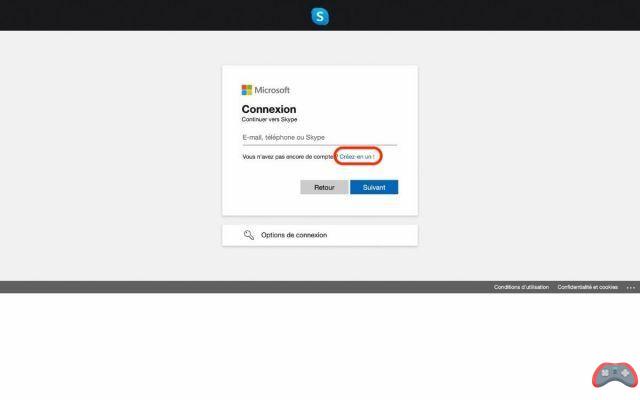 Give EITHER your phone number OR your e-mail address (the choice is yours) to register. Once done, click Next. You can also use a personalized and disposable address to avoid receiving advertising.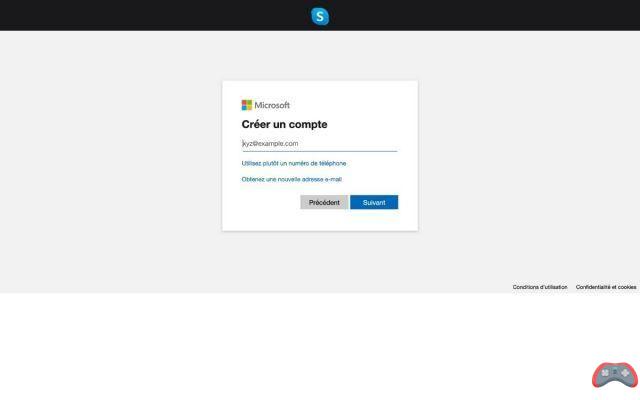 Create a password that is secure and easy to remember. Click on Next.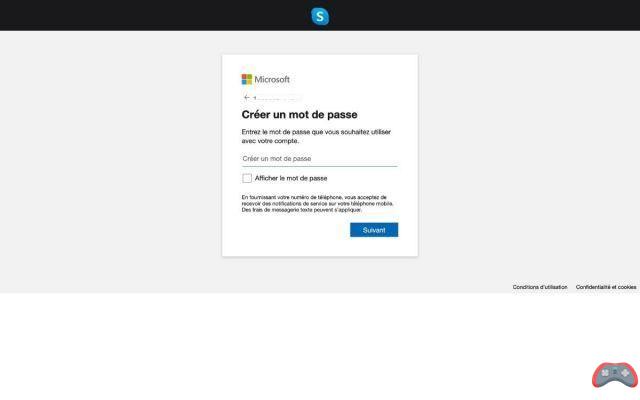 Enter your first and last name. Click on Next. If you wish, you can use a false name, which, despite appearances, will never be verified.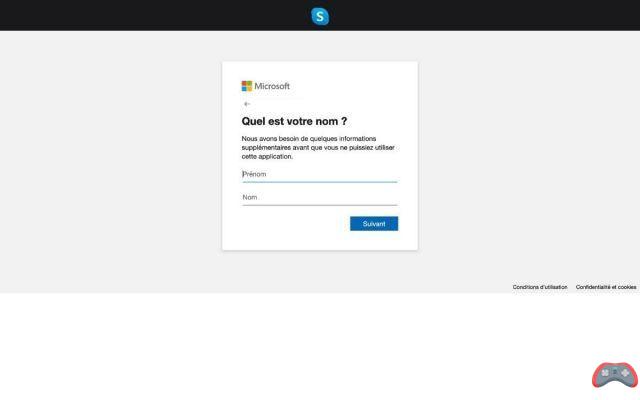 If you have entered your phone number, enter the security code sent by Microsoft to your mobile (4 digits). If you have put your e-mail, go to your mailbox and confirm the registration.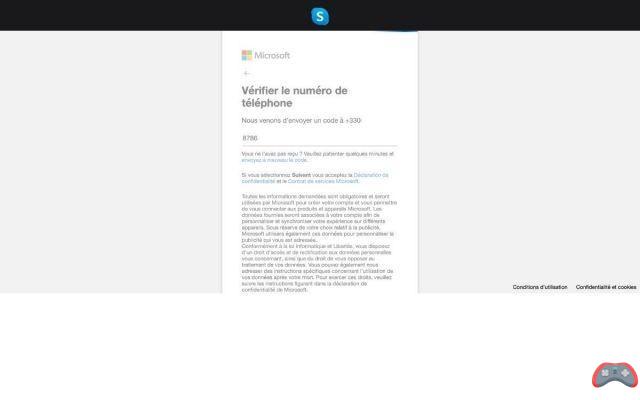 Enter your age and country of residence. Click on Next. Then re-confirm your age by clicking on Next.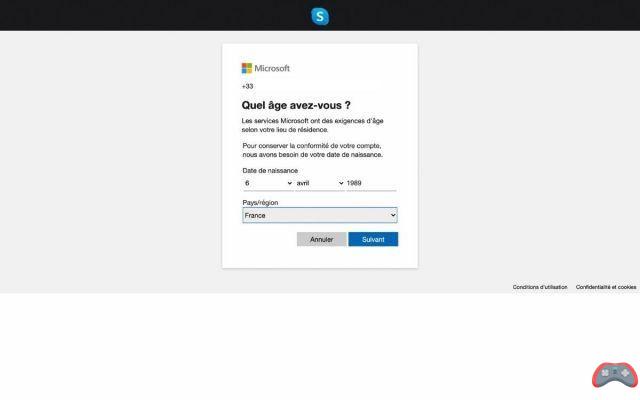 From here, your Skype registration is complete. You will now be able to use your Skype account, but before that, you will have to configure your profile.
If desired, add a profile photo. Click on Continue.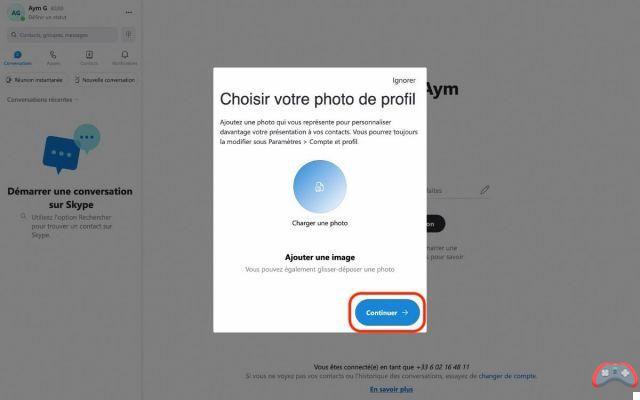 Test your equipment, microphone and camera (optional). On macOS, you will need to go to System Preferences > Security and confidentiality to grant access to Skype.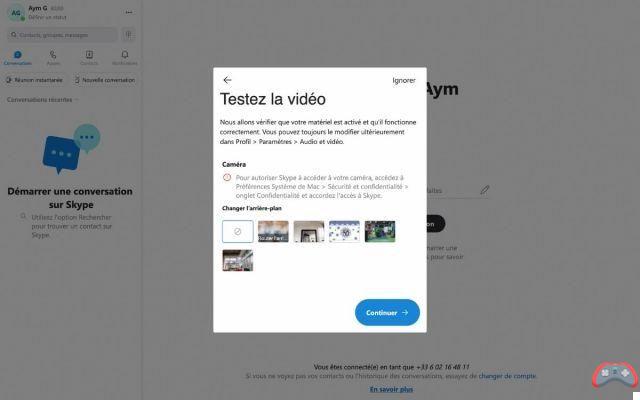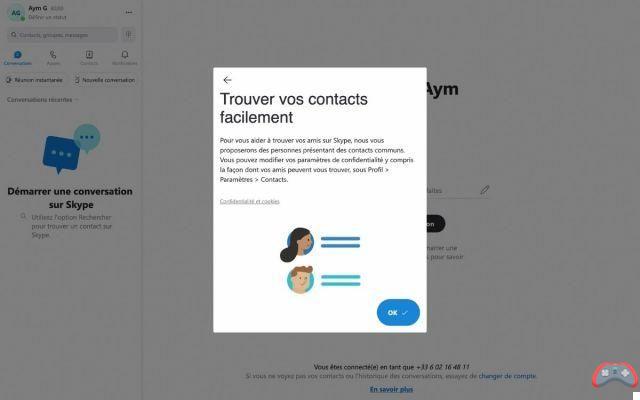 And now, voila. Your Skype account is finally created and you can use the software with peace of mind. If you want to start a conversation with someone, follow the guide.
Click on Start a conversation.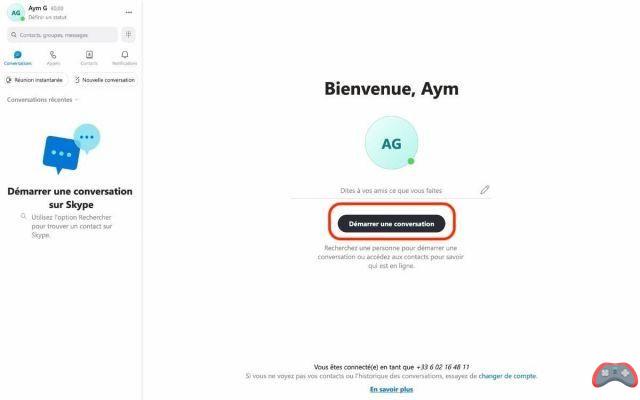 In the search bar, type either the e-mail, or the name, or the Skype name, or the telephone number of the person you want to reach and click on their name to initiate the conversation.
That's it, you now know how to create a Skype account for free and even how to start your very first chat. Also find our tutorial on how to permanently delete your Skype account.
The editorial advises you:
WhatsApp: 20 hidden features that will make your life easier
Google Chrome: tricks and hidden browser features
Mac: how to create a bootable USB drive in macOS?
When you create a Skype account, you also create a pseudonym, a name by which your contacts can find you. Can it be changed? Permanently deleting your Skype account is not easy, especially since the VoIP software was acquired by Microsoft in 2011. However, there is a solution that… Skype allows you to delete any message sent in a conversation. It's even very simple! Skype now allows you to blur the background of where you are located during a video call. A seemingly innocuous feature, but which will prove useful for many users. In…