Several possibilities are available to you to create a professional CV with Word. The software offers a few default CV templates that can serve as a customizable base. There are also sites offering preformatted templates in Word format with different themes that you can modify as you wish.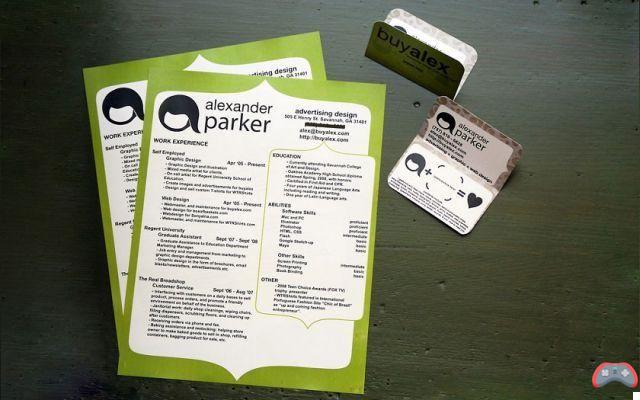 The Office suite software has established itself as essential options for the majority of people in terms of office automation. Word is a complete editor for writing any type of document, including Curriculum Vitae. If you have a good creative mind, you can easily create a nice CV with Word Starting from nothing. But a good base can help to go faster.
Create a CV with Word: how to proceed?
It's simple. You can access several default CV templates offered by Word. To have the choice between several models, you must be connected to the Internet.
Open the software and press File> New
Go to the tab Professional in the small menu that appears at the top, next to "suggested searches"
You have several professional document templates displayed, including resumes, business brochures, flyers, and more. To display CVs only, select the corresponding category in the menu on the right of the screen
Find and select a template that looks appealing to you. Word will download it from the web
Edit the template to your preference
To have more choice of models
There are several websites that offer professional resume templates in doc or docx format. You will be able to download and customize your guide. Among the examples of sites offering a good base of free CV templates, we can cite www.creeruncv.com/modele-cv-word/, www.modeles-de-cv.com/, www.hloom.com/download- professional-resume-templates. There are several others, do not hesitate to look further if you do not find your favorite.
Finally, don't forget that your CV must above all reflect your own personality. Do not hesitate to change the colors of the sections, the bullets and other details to give a look specific to your desires and especially to your profession.
The editorial advises you:
Windows 10: how to disable Cortana to stop being tracked
How to install a Linux virtual machine in Windows 10
The ability to speed up or slow down a video on YouTube can be very useful. It was possible to do this in the web version of the platform for a while…Facebook allows you to deactivate the automatic playback of videos in your news feed. It's very simple, even if the path is not obvious to anyone who has never seen it...Google Chrome includes a reading mode that allows you to consult a page in optimal conditions. The functionality, however, is hidden in the bowels of the browser. In this tutorial,…It is easy to know if a contact has blocked you on WhatsApp, but some indicators can also trick you into believing it unfairly. So how do you know...