Like every second Tuesday of the month, Microsoft has just deployed its Patch Tuesday, a set of patches for the various Windows editions still supported, as well as the Office suite. On the other hand, a failure affects the April Patch Tuesday within the Microsoft Office suite, which brings together Word, Excel, PowerPoint and Outlook software. Here's how to deal with it if your PC is a victim.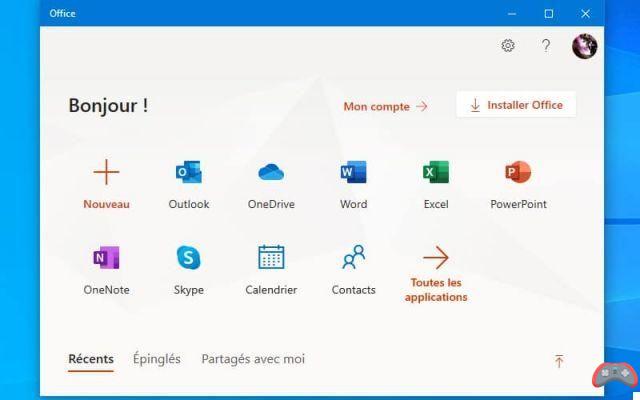 Microsoft has just rolled out the April Patch Tuesday, which allowed fix 4 critical flaws in Windows 10. But now the Redmond company has also discovered a problem, which concerns not Windows 10, but all the software that makes up the Office 365, Office 2016, Office 2013 and Office 2010 suites. Because all these editions also have benefited from the April 2020 Patch Tuesday. If you use Word, Excel, Outlook, Access, PowerPoint, you may be affected.
All versions of Office are affected by the VBA bug
On its support page, Microsoft details the issue as follows: "When you install any of the Microsoft Office security updates listed in Microsoft Common Vulnerabilities and Exposures CVE-2020-0760, you may notice that certain types Visual Basic for Applications (VBA) references are blocked and you receive an error message."
This concerns files with the extension OLB, TLB, DLL, EXE and OCX. Microsoft adds that these files can be blocked if they are on Internet or intranet servers, or if they are downloaded from the Internet. A "Can't find project or library" message is displayed and it is therefore impossible to use the Office suite software correctly.
How to fix Office issues following the April 2020 Update
While waiting for a patch to be deployed, Microsoft is delivering a temporary solution. The Redmond editor recommends blocking Internet VBA object libraries. To do this, follow these steps:
enter terms group policy in the Windows 10 search box
Launch the Local Group Policy Editor.
In the section User configuration, click on Administrative Templates, And then Microsoft Office 2016 ( All settings) and finally on Security settings.
There you need to enable VBA references from untrusted location.
No restart is theoretically necessary, the changes being applied immediately.
Also read: How to install the Office suite for free on Windows 10