Samsung has just announced the arrival of Google Assistant on certain Smart TVs in its catalog. Google's voice assistant will thus join Bixby, Samsung's "smart" home assistant, and Amazon Alexa. This novelty is reserved for certain televisions in the brand's catalog, including the QLED 4K and 8K models released in 2020. We go around the compatible televisions.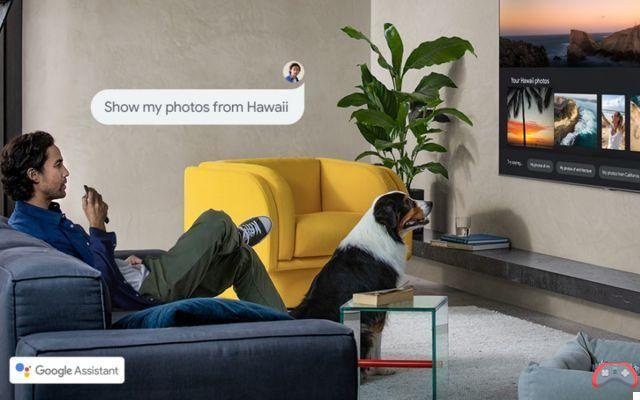 "Samsung Electronics today announces that Google Assistant will join the suite of voice assistants currently available on 2020 Samsung Smart TVs, providing viewers with enhanced control and discovery capabilities," Samsung said in a press release published on November 20, 2020. Now, the newest TVs from the South Korean manufacturer will allow their users to use three smart assistants : Bixby, Google Assistant et Amazon Alexa.
The integration of the Google Assistant is very complete. So you can control the TV, playback and content with voice commands. Similarly, the assistant will be able to answer your questions (weather, appointments, general knowledge, etc.) via visual elements displayed on the screen. Finally, your television will ultimately be able to control your connected objects. "With the Google Assistant, viewers will also have access to the Google services they know and love, such as Google Search, Google Photos, Google Maps and Google Calendar," Samsung said.
Related: Samsung Goes Big on 8K for Its Best TVs of 2020
Which Samsung TVs are compatible with Google Assistant?
Unfortunately, Samsung will not offer Google Assistant on the connected TVs in its lineup. The voice assistant is reserved for the most high-end models, including QLED 4K and QLED 8K TVs launched in 2020. The voice assistant will also be offered on Crystal UHD TVs, The Frame, The Serif, The Sero and The Terrace. These are positioned on the very high end.
First, Google Assistant will land in a small handful of countries : Spain, United Kingdom, Italy and Germany. By the end of the year, Samsung will roll out the feature to 12 more countries. The firm specifies that the option does not require the installation of an update. As a reminder, Samsung is not the only manufacturer to add Google Assistant to its televisions. This is also the case with LG, the leader in OLED televisions.