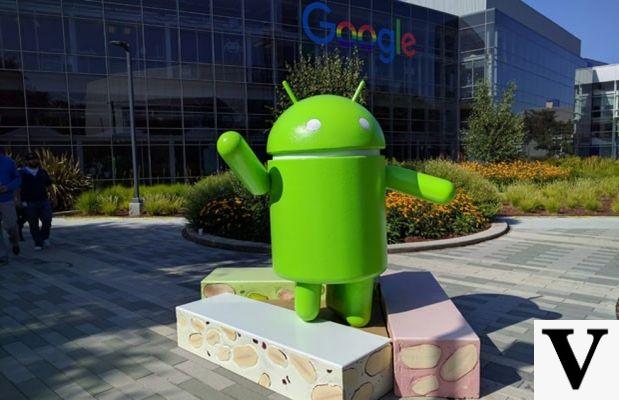 There are no Google search statistics to confirm that mobile devices are taking over. StatCounter, a company specializing in the collection and analysis of data from the Internet, reveals that in February 2017 Windows and Android have almost the same number of users.
After a long run, which lasted more or less five years, the operating system of the green robot is almost at the same level as the operating system made at Microsoft. Several factors contributed to this climb by Android: the operating system usage statistics, however, were mainly influenced by the price difference between smartphones and PCs (both fixed and laptops). In developing countries, in fact, smart phones have now taken the place of computers and are used not only for calls and messaging, but also for managing emails and writing short text documents.
Windows usage statistics vs. Android
Reading the usage statistics released by StatCounter in the first half of March 2017 - and based on global internet browsing data - it turns out that both operating systems are paired at just under 40%. The percentages of users browsing the web from Windows PC is 38,6%, while i Android users connected to the Network are the 37,4% of the total. An unimaginable result until five years ago, when Google's mobile operating system had a share of the global market of just 2,2% (while Windows was at 83%).
Numbers that, in the end, do nothing but confirm what has been known for some time: the smartphone market, driven by developing countries, continues to grow steadily; the computer market, on the other hand, is hostage to an apparently irreversible crisis that has been going on for several years now.
The Asia factor
Sifting through the StatCounter report, however, it is possible to obtain much more interesting data, which also helps to identify the main factors of Android's exponential growth. As it turns out, in fact, it is the push of the Asian markets that has caused the Google operating system to grow so rapidly. If in North America and Europe Windows still maintains a good advantage over Android (the usage statistics of Windows speak of a gap of 20% and 28% respectively), in Asia the situation is completely reversed. 51,8% of Internet users surf from a mobile device, while only 29,8% connect from a computer.
Android chases Windows, it is almost the most used operating system