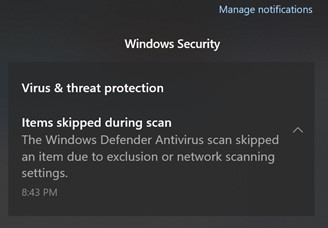 Unfortunate surprise for some Windows 10 users who use AVG and Avast antivirus, or who have devices equipped with Qualcomm's Wi-Fi network card: it is no longer possible to update the operating system.
Microsoft, in fact, has introduced blocks that prevent, in certain specific cases, the update to the 1903 and 1909 versions of Windows 10 (ie the "May Update" and the "November Update"). Microsoft explains that this is a limitation introduced for security reasons: "To protect your experience during the upgrade, we have applied a suspension to the installation of Windows 10 version 1903 and 1909 on devices with certain versions of Avast and AVG antivirus, until the applications are updated". But what is it about? Because Microsoft doesn't allow you to update Windows 10 if you have an Avast or AVG antivirus? And why even on Qualcomm Wi-Fi card devices?
Antivirus and Windows 10: who can't upgrade
Windows updates are not blocked on all PCs with an antivirus from Avast or AVG (which have been practically the same since 2016, as Avast bought AVG). Only some older versions cause the hang: AVG Ultimate 19.5, AVG Internet Security 19.5, AVG Antivirus Ferr 19.5, Avast Premium Security 19.5, Avast Premier 19.5, Avast Internet Security 19.5 and Avast Free Antivirus 19.5. To these are added all versions prior to 19.5 of each of these products. The Windows 10 update is blocked in these cases for unknown reasons safety. Anyone who has one of these antivirus, therefore, must first update it to a recent version (which is always recommended) and only then can complete the Windows 10 update.
Windows 10 won't update if you have Qualcomm Wi-Fi
A message, and a blocking of Windows 10 updates, was imposed by Microsoft even if there is a Qualcomm chip for Wi-Fi on the device with an outdated driver. In this case it is impossible even to install version 1809 of the operating system (the "October Update 2018"). In this case there are no security reasons but compatibility: with the old drivers and the new versions of Windows the user could experience the loss of the Wi-Fi signal.
Do you use an antivirus? Microsoft blocks Windows 10 upgrade