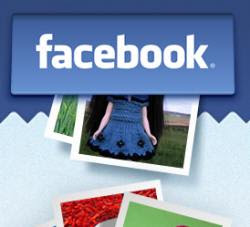 Facebook is not only a site to upload photos from your mobile to share the funniest moments with friends in real time, but also one of the best ways to share photos privately with friends and family.
Photos uploaded to Facebook can be downloaded to your computer
to keep a local copy, at any time, by opening the image and then clicking the Options menu -> Download.
What we can't do, however, is the
download entire photo albums on Facebook
, their own but also those of friends.
For this reason it is necessary to resort to special features of the social network or to external programs and plugins to be installed on the computer.
ALSO READ:
How to download videos from Facebook
.
1) First of all, it is possible to download all the user's albums using the data download function that Facebook itself makes available to everyone.
As already explained, you can enter the Account Settings and click on what is written Download a copy to do the
download of all messages, photos and data uploaded to Facebook
until today. The images are downloaded along with a lot of other stuff that may not be of interest and it is not even easy, after downloading, to view the photos quickly. However, with this method, tagged photos uploaded by friends are not included.
However, you can make sure that all the photos in which you are tagged are automatically copied to a private Facebook album thus becoming downloadable.
This is possible by creating a recipe of this type in the IFTTT automatic service.
See also other ways to backup Facebook account using external programs like
Backupify
.
2) As already explained in another article, from 2022 it is possible
transfer photos and videos from Facebook to Google Photos
, with an option included within the Facebook settings and without using external apps.
3)
Picture Downloader
is a browser extension or plugin
Google Chrome
which allows you to download entire photo albums in one go.
Whenever you go to a photo album in FAcebook, you can press the extension button on Chrome and wait for all the images to be saved.
Press CTRL and S to download the photos which will be saved in a folder of your choice.
Also for Google Chrome the extension
Download FB Album Mod
allows you to quickly download photo albums displayed on Facebook.
4) For Chrome there is an extension,
Download FB Album
, to download photo albums from Facebook freely and quickly by clicking a new button that appears for each album.
5) Excellent program
Photo Grabber for downloading Facebook tagged photos
, covered in another article.
ALSO READ:
Save Facebook photos on Android or iPhone