Free has just rolled out a new update on the Freebox Server for Freebox Pop, Delta, Revolution, One and Mini 4K. This update brings many service improvements. Let's see together what are the new features.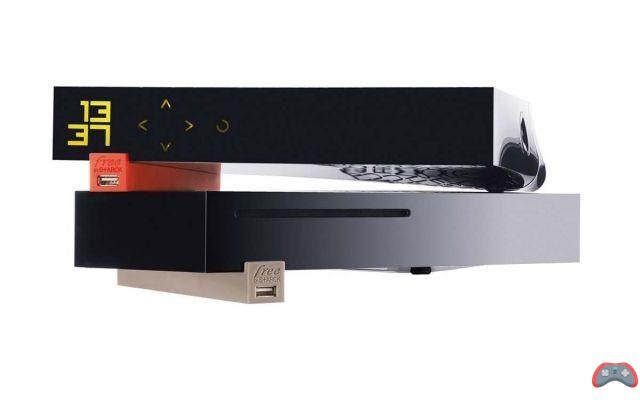 While Free Mobile subscribers have finally been able to try VoLTE in beta, Free has just rolled out a new software update on the Freebox Server for the Freebox Revolution, Pop, Revolution, One and Mini 4K. Stamped 4.5.1, this update primarily brings an improvement for the Freebox Delta.
Indeed, the soft restart now triggers the shutdown of the VMs, which then have about 10 seconds to shutdown cleanly before the forced shutdown. This is the only improvement brought by this update, the rest being mostly fixes, which we will detail together. Here is the full list of fixes applied by Free.
Read also: Free Mobile is finally preparing to offer VoWiFi to its subscribers
List of fixes made by Free with the 4.5.1 update
Fixed default sizes of some Freebox OS windows
Updated exclusion lists of HTTP(S) ports not allowed by browsers (FS#35642)
Users no longer have to restart their Freebox Server twice for the Let's Encrypt certificate of the freeboxos.fr subdomain to be taken into account on IKEv2 VPNs
Pairing a new application is now possible from the local network when no application is paired (new box or reset); pairing via mafreebox.freebox.fr will soon disappear, it will be necessary to go through the API domain discovered via mDNS
Update of the API to version 8.4 with in particular the addition of an error code when trying to have WPS & Wi-Fi network hidden at the same time
Fixed a certain bug on some OpenVPN configurations
Otherwise, Free announces that a fix for a display bug on Freebox Delta will arrive soon. Indeed, it happens that the Freebox Delta 10 Gbit/s boxes display a maximum speed of 1 Gbit/s, while the connection is indeed at 10 Gbit/s. As a reminder, since July 2021, the Devialet decoder of the Freebox Delta has become compatible with Dolby Atmos. From now on, the Devialet decoder can therefore transmit Dolby Atmos audio streams to compatible devices such as a sound bar, an audio system or even a compatible television.
Credits: Freebox Blog