Niantic, the famous developer behind Pokémon Go, has come up with a new augmented reality smartphone game. This one will be called Transformers: Heavy Metal. And as its name suggests, it will give pride of place to the robotics franchise.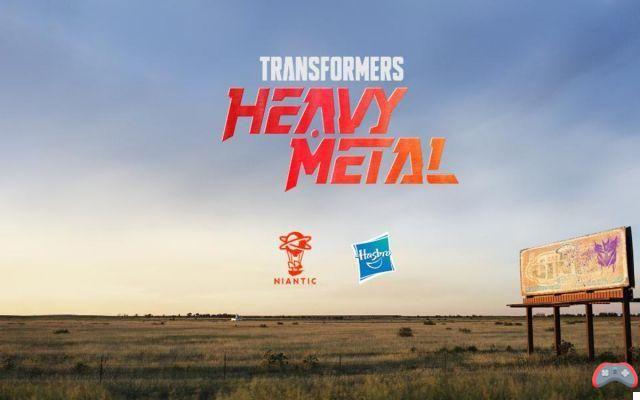 After the success of Pokémon Go and the more contrasting one of Harry Potter: Wizards Unite, Niantic is tackling another big piece of popular culture. These are the Transformers, these gigantic robots capable of transforming into vehicles whose universe has been translated into comics, cartoons and live-action films. Not to mention the famous toys that make children happy.
The new game will be named Transformers: Heavy Metal. Like Pokémon Go, it will be based on augmented reality and will be released on our smartphones in 2021. It will involve integrating a group known as the Guardian Network and team up with the Autobots to challenge the Decepticons. "We worked very hard on this with Seattle-based development studio Very Very Spaceship. We will soon enter the pre-launch phase in some countries, and the global launch is scheduled for the end of the year.
Lire aussi >> Chinese farmer makes a fortune building giant Transformers
Transformers Heavy Metal: Real-World Robot Battles
For information, Transformers: Heavy Metal will use Niantic's Lightship platform. Either the software that allows applications to augmented reality to use real-time 3D mapping. It should also be noted that the title can be played with several people in cooperation.
Executive producer of the future game, Phil Hong says he has been a lover of the franchise since his childhood. "If we jump back in time to today, these robots still have a big place in my life, maybe even bigger. That's why I'm thrilled to announce that Niantic is partnering with Hasbro and TOMY on our next real-world mobile game: 'TRANSFORMERS: Heavy Metal'."
In addition, remember that Niantic has partnered with Nintendo to produce a new Pikmin game, also in augmented reality. It should be out later this year.
Get ready to ROLL OUT with TRANSFORMERS: Heavy Metal, a new #Transformers experience from @Nianticlabs. Sign up for more info at https://t.co/ZDoVrIc6fn. pic.twitter.com/JbOCiPd8iw
— TRANSFORMERS: Heavy Metal (@TFHeavyMetal) June 14, 2021
The editorial advises you:
A Pokémon Go-style Pikmin game in the boxes of Niantic and Nintendo
Star Wars: a video game in development at Quantic Dream (Detroit, Heavy Rain)
Metal Gear, Castlevania, Silent Hill: Konami will relaunch its flagship franchises
A Zelda fan had the idea to recreate the map from The Legend of Zelda in LEGO. He used 25 small colored bricks to reproduce the map… Mexican cartels use online games to approach young people and recruit them as drug couriers. One of the games that serve as a recruitment platform is GTA…Microsoft has confirmed that 000 million players have had fun on Halo Infinite while 20 million have played Forza Horizon 18. These are impressive numbers that…Wordle or Sutom en Spain is an online word game that looks simple at first glance, but is hugely successful around the world with millions of players.…