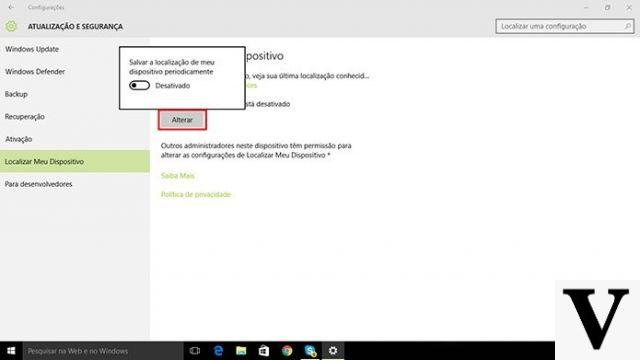 Microsoft could be back in the eye of the storm for a new case of violation of the privacy of its users. The operating system Windows 10 in fact it could keep track of people's activities even though they have disabled tracking by Microsoft.
Su Windows 10 one is present activity tracking function, in the programs developed by the same company in Redmond, which is used by users to report any inefficiencies, incompatibilities or bugs and by Microsoft to constantly improve the software developed. Each user can decide on Windows 10 which programs to leave with active tracking and on which to disable this permission. A user may also decide to block this tracking on all Windows apps. So far nothing strange, except that many people in recent days have discovered that even though they turned off Microsoft's activity tracking, the US company was still able to "spy" what they did with the various programs.
The activity history on Windows 10
The "Activity history"allows Windows to run on all devices on which you use your Microsoft account, without making the user lose documents or app data if they switch devices. History is a feature that creates an archive of your activities on Windows 10, including documents, cards and applications, and allows you to restore them within 30 days in case of a problem. As mentioned, it works not only on the PC you are working on, but also on other devices on which you are logged in with the same Microsoft account. In Windows 10 Activity History can store data for 30 days on your device or send it to Microsoft. But apparently, data is collected and uploaded to Microsoft even when a user deactivates sharing of this information.
How to find out if Microsoft is spying on you
The first thing you need to do to find out if Windows 10 is keeping track of everything you do is check if Activity History is enabled on your device. To do this we have to go up Settings, Then Privacy and finally on Activity History. In the tab that will open we will see two items at the top: "Allow Windows to collect my activities from this PC" and "Allow Windows to synchronize my activities from this PC in the cloud". If present, we remove the blue check on both items. We then scroll down to the wording Show account activity e remove the blue check next to the name of the activated accounts with Microsoft's Activity History. To make sure that the data shared in the past is deleted, we can finally click on Cancel the timeline, And that's it.
How to tell if Windows 10 keeps spying on us
If we have performed the above steps the activity history should already be disabled and no data should be sent to Microsoft. But as we said before, some information is still uploaded to the servers of the US computer giant, since for some reason user settings are ignored by Microsoft. To understand if Windows 10 continues to track what we do we go to our Microsoft account page and check the activity history information. If new logged data appears after turning off "Activity History" on your device it means that detection continues to work. And we may report it to Microsoft to request that this tracking be stopped. For now, no communications have arrived from Redmond on the matter but it is likely that Microsoft will soon release a press release and an update for remedy the privacy flaw that many users are starting to complain about.
How to check if Windows 10 tracks what you do