It is possible to create a PDF easily without installing an application (potentially full of malware), whether on Windows 10, macOS or using the CUPS-PDF package on Linux. Quite useful for creating documents that look the same regardless of operating system.
Create PDFs in Windows 10
In Windows 10, Microsoft has integrated a virtual printer, Microsoft print to PDF. This feature has been around for a long time and avoids downloading third-party apps that are usually stuffed with adware. So, to create a PDF by printing any type of source file, nothing could be easier:
From any application (Office, Paint, browsers, etc.) go to File> Print.
In the dialog box that appears, simply choose the printer Microsoft print to PDF.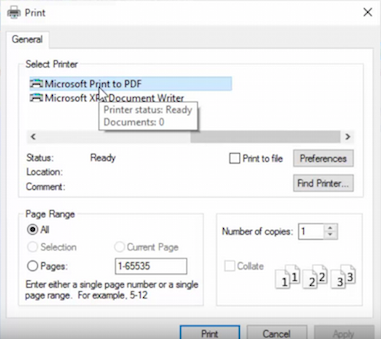 A dialog box will appear allowing you to choose where to save the PDF.
There you go, you just create PDF file. Pick it up at the location chosen for saving. But what about Windows 7, 8 and 8.1 users? In these versions of the Microsoft operating system, there is no native virtual printer… You will therefore have to go through third-party applications like PrimoPDF (including a virtual printer)… or websites like FreePDFconverter which allow you to create a PDF by converting a source file (Microsoft Office for example).
Create PDFs on macOS
In macOS, the option to create a PDF is fully integrated into the operating system.
Print via the system dialog (cmd + P – in Chrome, you must then choose Print via system dialog)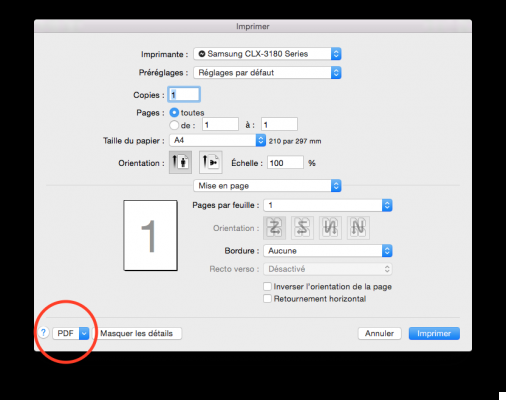 Go to the bottom left, and choose from the drop-down menu PDF > Save as PDF…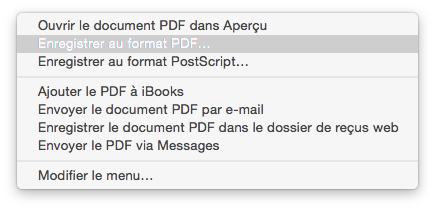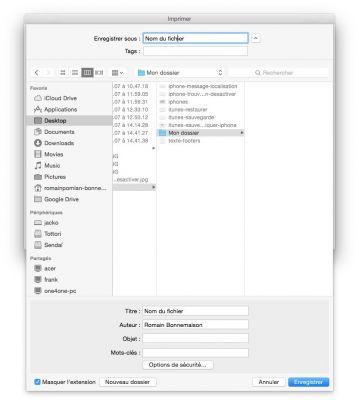 Choose a location and click Save
Create PDFs in Linux
On Linux, to create PDFs, you must be sure that the CUPS-PDF package is installed. You can find out easily by installing it:
Open the terminal
Enter the following command:
sudo apt-get install cups-pdf
Enter your password (nothing is displayed, this is normal…), and press the key Starter.
You should now have a new virtual printer, which should hopefully allow you to create PDFs via virtual printing like in Windows 10.
Note, in a variant of this tutorial, we also teach you how to transform any .jpg word or Excel file into a .pdf file. Do you like this trick ? You'll probably also like our article on the best free apps to edit a PDF file.
The editorial advises you:
How to convert Word document to PDF
How to Reduce PDF File Size Without Losing Quality
Mac: how to create a bootable USB drive in macOS?
The ability to speed up or slow down a video on YouTube can be very useful. It was possible to do this in the web version of the platform for a while…Facebook allows you to deactivate the automatic playback of videos in your news feed. It's very simple, even if the path is not obvious to anyone who has never seen it...Google Chrome includes a reading mode that allows you to consult a page in optimal conditions. The functionality, however, is hidden in the bowels of the browser. In this tutorial,…It is easy to know if a contact has blocked you on WhatsApp, but some indicators can also trick you into believing it unfairly. So how do you know...