Downloading YouTube videos allows you to view them on any device, with or without an internet connection, to include them in another video (with the author's permission) and much more! It is relatively easy to download videos from the platform - even if the platform does not officially allow the practice - through online services. In this quick tutorial, we invite you to download your favorite YouTubes videos for free in a jiffy, both on PC and on smartphone.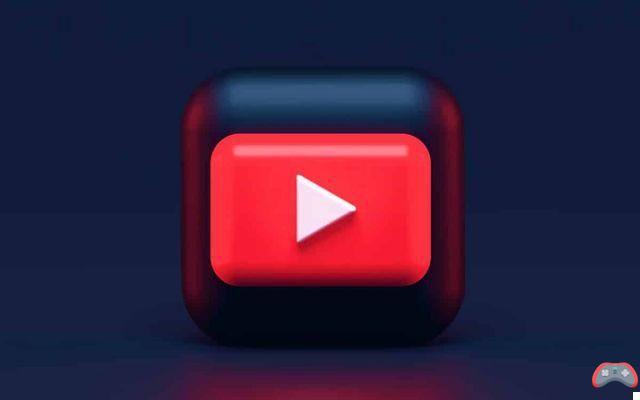 YouTube does not normally allow you to download videos to your computer or smartphone. There is just one exception, limited in its use: the YouTube Premium subscription which allows view the videos of your choice offline. A download that you can only read in the official app. However, downloading a YouTube video can be extremely convenient, especially when traveling by plane or when your Internet connection is limited.
Fortunately, there are several alternative methods to free download youtube video so you can watch it offline later. Some of them require, for example, the use of free services and tools available on the web. Extensions on different browsers, such as the Video DownloadHelper plugin on Mozilla Firefox, also provide similar functionality.
Download a YouTube video via YouTube Premium
If you have subscribed to YouTube Premium, you may not be aware that you have the option to download any YouTube video on the platform at no additional cost. Note however that this feature is not available on PC, you will be able to enjoy it only on your smartphone / tablet under Android and iOS.
To do this, nothing simpler. Once on the video of your choice, you will be able to see the button "To download", installed between the "Share" and "Save" buttons. Click on it and choose from the different qualities offered:
Low (144p)
Medium (360p)
High (720p)
Full HD (1080p)
Note that the platform does not yet allow you to download your videos in 4K. Once the download is complete, you can find your video in the tab Downloads located in the menu Library accessible via the hamburger menu on PC, or via the shortcuts at the bottom of your screen on a smartphone. Please note that the downloaded videos will be automatically deleted by YouTube after 30 days.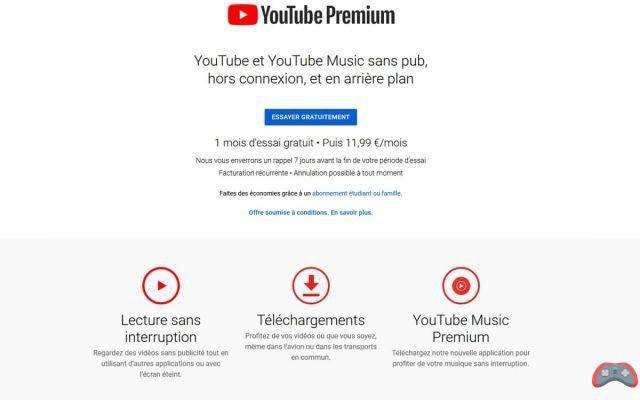 Download YouTube Video with Free Online Services
If you are not a subscriber to YouTube Premium, there are several free online services and tools that will allow you to download your favorite YouTube videos. The proposals being extremely numerous, we chose two online tools that are easy to use, fast and efficient: OnlineVideoConverter and ClipConverter. The procedure is similar for both sites.
Go to the OnlineVideoConverter website and click on the left tab "Convert a video link", either convert a video link in the language of Molière
Copy and paste the link of your YouTube video into the input field provided
Then choose the audio or video format of your choice among .mp4, .mov or even .avi
Then press the button Start to trigger the conversion process of your video
Here click on Download, And then Save file to start downloading your video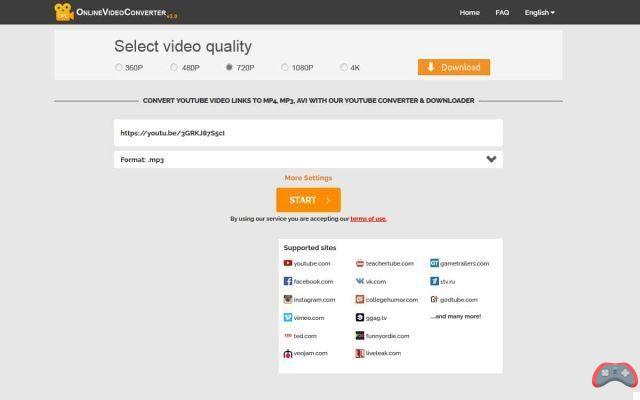 On ClipConverter, the process remains the same:
Copy and paste the link of your YouTube video in the input field
Choose between the different qualities available (360p, 720p and 1080p)
Then click audio format or video format of your choice
You can, if you wish, enter an entry and end TimeCode to download only part of the video in question.
Click on Start to start the process. Note that the operation may take several minutes
On Android smartphones, the steps are the same except that you will find your videos in the Downloads application or in the file manager. On iOS, however, Documents by Readle must be installed from the App Store. This application allows you to easily download files to read them on your iPhone or iPad:
Once the app Documents by Readle installed, launch it and click on the blue compass icon at the bottom right. This will open the internal browser built into the app.
This done, all you have to do is reproduce the processes detailed above.
You will find your videos in the Downloads folder of the Documents application
Note that it is not recommended to change the destination location, otherwise you will encounter problems while reading the files.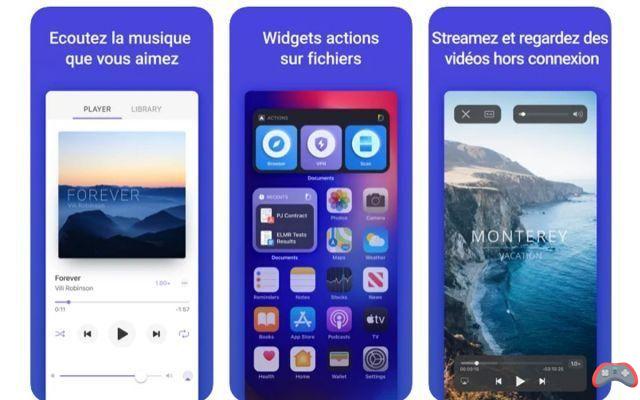 Download a YouTube video using an extension in your browser
Of course, there are also many extensions on your favorite browsers like Google Chrome, Mozilla Firefox or Microsoft Edge which allow you to download YouTube videos easily. And there is no lack of proposals between VLC Video Downloader, Extension vGet or Save From Net. For our part, we appreciate Download Video Helper for its ease of use. Note that this tool is available on the three browsers mentioned above.
See you in your browser extensions store in order to download Video Download Helper or directly on the official website
Once the installation is complete, the Video Download Helper icon will appear in the upper right corner of your screen.
Now go to the page of the YouTube video of your choice
Click the Video Download Helper icon again to get different video format proposals in which to download your video and proceed with the download
Depending on your browser, you will be asked to install a companion application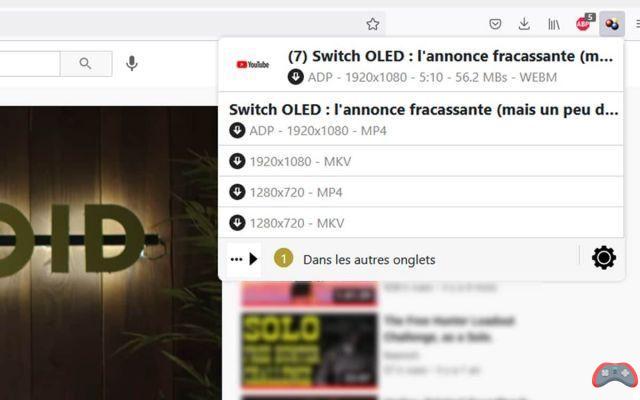 Of course, there are still many methods to download YouTube videos easily and for free. Do not hesitate to share your personal techniques with us in the comments!