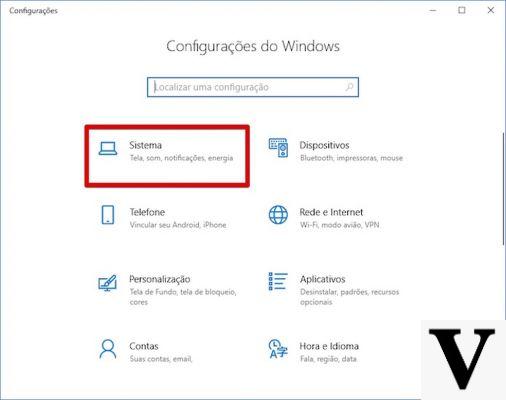 You have just updated Windows 10 with April 2018 and did you notice that there are about 10 gigabytes of extra space occupied? Don't worry, you haven't made any mess: it's all the fault of the update, which created "recovery" files in case of problems with the installation.
Fortunately, there are a number of actions you can take to recover memory space of your device. By default, Microsoft automatically deletes these 10 gigabytes of junk files 10 days after installing the update. If, on the other hand, our computer has little free space on the hard disk, you may have some problems bringing all these junk files "on the rump": an almost full hard disk, in fact, slows down the performance of the computer system, thus forcing us to waste time unnecessarily.If you find yourself in this situation, you can recover hard disk space manually deleting the Windows 10 update files.
How to delete the Windows.old folder
As mentioned, Windows 10 accumulates files related to the old version of Windows 10 in a system folder. The reason for this behavior is soon said: in case of problems with the update, you can go back to the old version and continue to use your PC without headaches.
These files, in particular, they are saved in a folder known as Windows.old. To recover the space, however, you will not have to delete the folder as it is, but you will have to use one of the tools made available by Windows 10. You will have to access the operating system settings, click on Systema and then choose Archiving. Here you activate the option Memory sensor and click on the item below: "Change the way space is freed".
At this point, a new page will open: in the list of the various options, click on "Delete previous versions of Windows". If we do not see this option, it means that Windows 10 has already deleted them automatically. At this point, just click on the item below "Clean Now"to complete the cleaning process. Attention, the files in the Recycle Bin will also be deleted, so let's check that you have not moved any documents there that may be useful to us.
Delete 10GB of junk files with Disk Cleanup
If we don't like the procedure described above, we can carry out the same operation using the tool Cleaning disk. To find it, open the Start menu and search for the program, or go directly to the search bar at the bottom left and write Disk Cleanup. At this point we will be asked what we want to delete on a new tab. Among all the folders we search the one listed as Previous Windows Installations. At this point, click on System File Cleanup and then OK, and that's it.
How to recover hard drive space after updating Windows 10