Google Maps is a powerful navigation tool, and its functionalities have continued to evolve over the past few years to become a real complete GPS. Find here all our tips for using this Google application like a pro.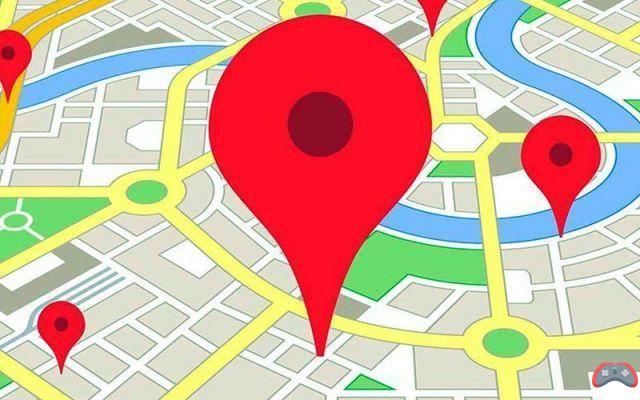 Moving around as a pedestrian with the assistance and guidance of our smartphones was one of the first revolutions made possible by this type of device. Whether on iOS or Android, Google Maps has led the dance in this field.
But the years have now passed and even if it is fully accepted to be guided by the application on short trips, many users ignore the Google application as a real GPS. And this even though it has evolved over the years to become one of the most powerful navigation solutions.
In this new tutorial, we will therefore teach you how to master the mysteries of Maps as the main navigation GPS, and this in its least use.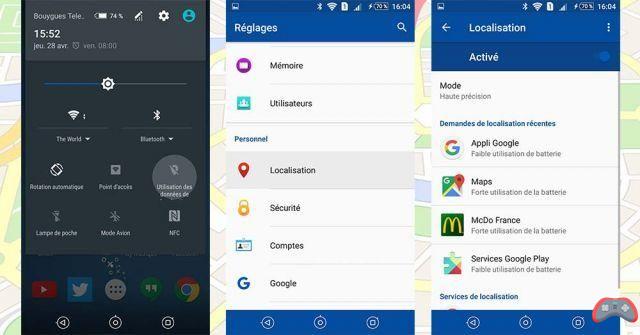 Don't forget to turn on location
Open the shortcuts panel
Activate "location data"
ou
Go to Parameters
On the Personal tab, choose Location
Activate the function
Select mode High accuracy
Of course, the first step before using this type of software is to remember to enable GPS location. Be careful however, for these long car journeys, it is recommended to use the High Precision mode in order to be guided step by step on the road. You can also use this tutorial to improve the accuracy of your GPS.
Adjust your compass correctly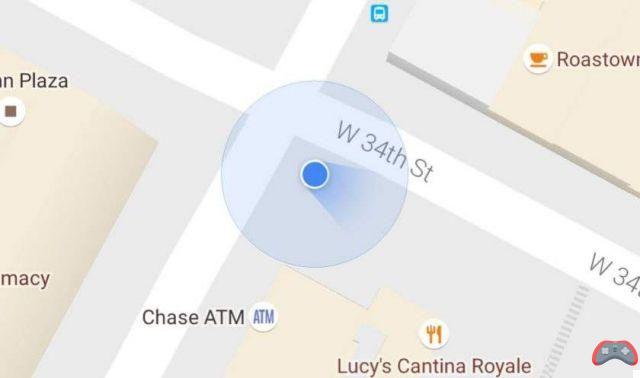 With its latest update, Google Maps is much more accurate. It now displays a viewing cone, not unlike a video game otherwise, to tell you exactly where you're looking as part of the navigation.
This cone can be more or less precise depending on whether your phone is well adjusted. Fortunately, this update also gives us a simple trick to recalibrate compass of our phones. Just describe this gesture in the air: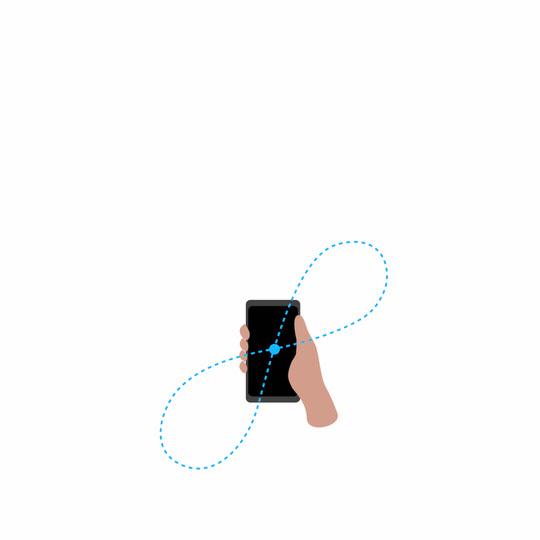 As you can see, once well restored, the cone of vision will be all the more precise. Never get lost in an unfamiliar city again!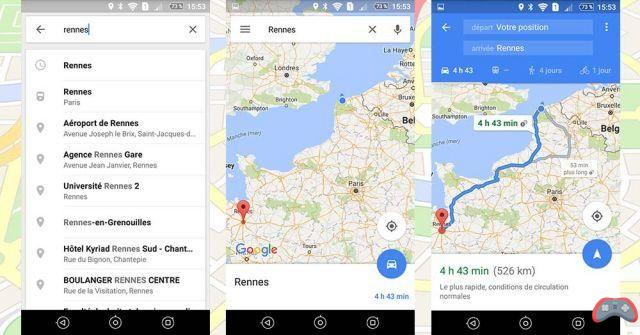 Find your destination
Open the app Maps
In the search bar, enter your destination
Click on the blue circle bottom left of the screen
Select car icon (if not already)
In this screen, you will have all the trip information you need: the estimated duration of the trip, the number of kilometers, and the possibility of selecting between several pre-built routes if the default one does not suit you.
Note that you can press the white card indicating the duration at the bottom of the screen to find your route step by step and can thus judge the difficulty of the journey.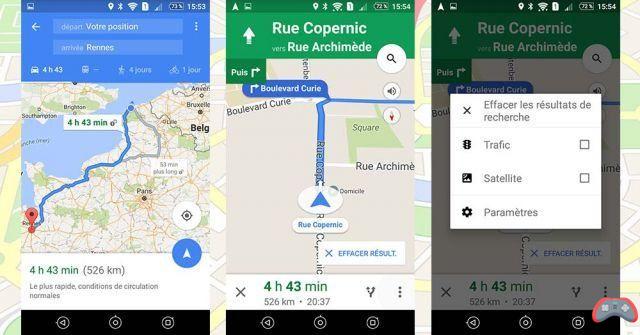 Start and set GPS guidance
Press the blue arrow to start GPS guidance
Tap three points at the bottom right
Select the desired information (traffic info, maps via satellite)
In the Settings menu, you will also have access to settings for distance units and voice volume. All you have to do is let yourself be guided on your journey!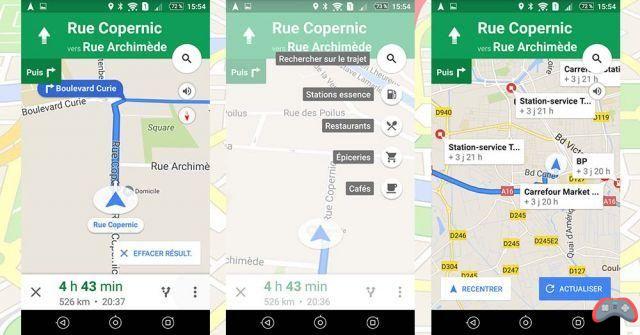 Make a detour
Press the magnifying glass
Choose the type of detour (to refuel, eat, drink a coffee, etc.)
Tap the address attracting you
Step added!
Thanks to this feature, it is no longer necessary to have your GPS recalculate your route automatically when you have to refuel on the road: it will automatically add a stage to your route!
To delete it, simply press the magnifying glass again and select "Delete step".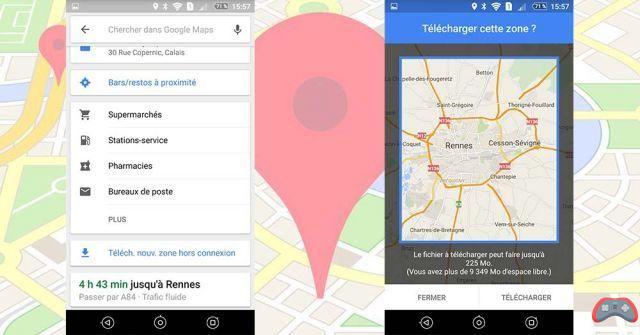 Use Google Maps offline
Start a research
Scroll down the list
Select "Download. new offline area"
Select the area you are interested in
Press "Download"
If you're afraid of not getting 3G/4G on your way, especially on a long journey, don't hesitate to use this feature so you don't find yourself without a guide on the road! All Maps features will be available on the downloaded area.
See also: our top offline Android GPS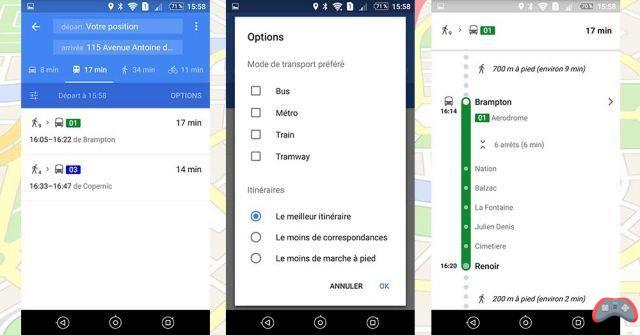 Use public transportation
see "Finding your destination"
Select the icon shaped like a tramway / bus
Select your time / date starting
Go to "Options"
Choose your preferred type of ride
Select your trip in the list
If you don't have a long journey to make, why not save the environment by getting there by public transport? Gone are the days when you had to search for the right line on the internet: Google Maps does it for you in most major Spanish cities, and shows you precisely your stops so you don't get lost.
Share your location with another user
Did you know that it is possible to share your geolocation with a friend or with your mother without going through Facebook Messenger or Snapchat and its Snap Map? You can directly share your location with Google Maps. For that you just need:
Open Google Maps
Click on the menu at the top left
To select "Rental Sharing"
choose with what contact you want to share your location
Define a sharing duration
After these manipulations, you will receive a notification to warn that the chosen contacts can follow you. If the person you want to share your location with doesn't use Google Maps, you can also send them a link so they can follow your route via a web browser.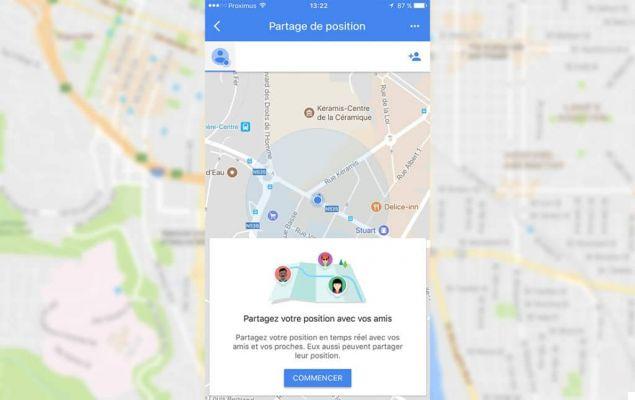 Register the address of his home or place of work
It can sometimes be convenient to save the most important addresses in your application. You will no longer spend your time having to re-enter your address or that of your place of work each time you need it. How to do ?
Go to the Google Maps menu
Click on settings
Select home or work address
Then enter the addresses you need
Here you have encoded the useful addresses in Google Maps and you will no longer need to do it again each time you get lost!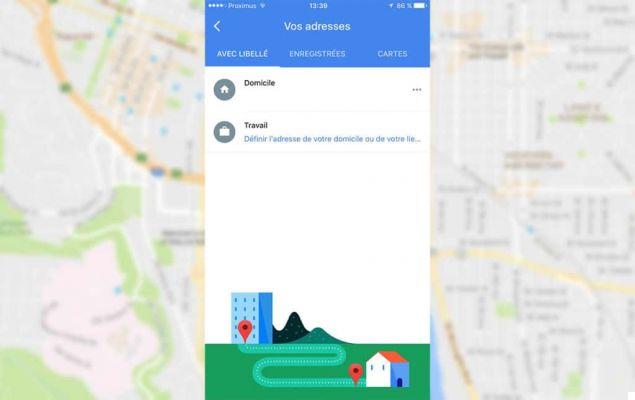 Find things to do
Imagine that you land in a city or in a country without having had the opportunity to plan your stay. Thanks to Google Maps, you can have a short overview of things around you. To take advantage of valuable advice from Google Maps, just type in the search bar "what to do in ***". Type for example "What to do in Paris" or "What to do in Brussels". Google will instantly pull up a list of nearby places worth visiting.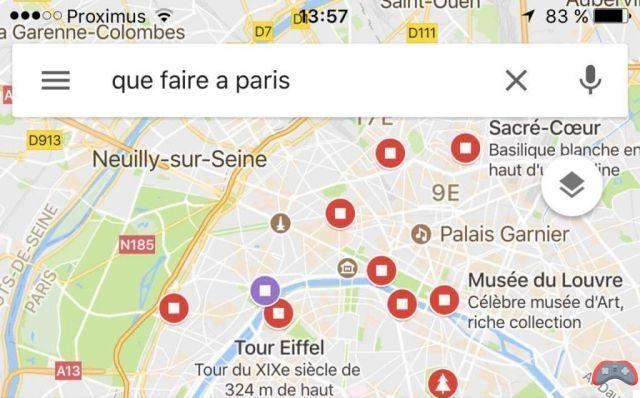 There you go, you now know how to take full advantage of the full potential of Maps, an overpowered GPS that supplants all the others in many respects. To make the most of it, pair these tips with our Google Maps tricks to maximize its usefulness.
Also to discover: the best Android GPS to replace Google Maps