Pokémon GO is already one of the fastest growing hits in video game history. But everything has an end, and the buzz gradually subsides. Niantic has therefore announced an upcoming update to its application, particularly in terms of its hunting system. Among other measures, we already know that the next update will include the famous radar that allows you to know where to capture Pokémon. And this update is coming… now!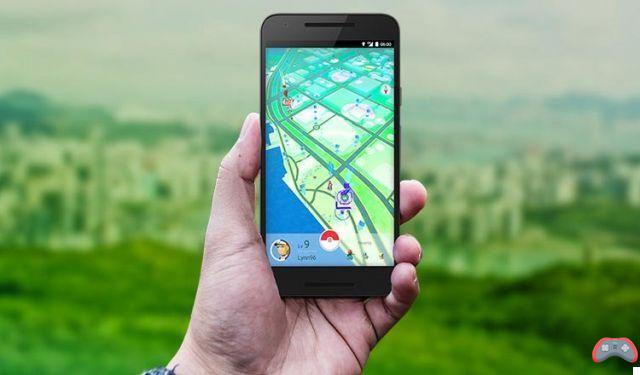 After an incredible success, the Pokémon GO soufflé has fallen back a bit. The fault may be a little too many limitations on the part of Niantic, which has, since the beginning of the game in the Stores of our smartphones, kept a fairly tight control of what it is possible to do or not do with its application. We even saw bans for those who tried to "cheat" by playing Pokémon GO from their computer.
There's also the melodrama of Pokémon disappearing off the radar without giving a truly compelling explanation. A disappearance stuck in the throats of many players. It was indeed this feature that made it possible to detect which Pokémon are around to know where to go hunting. Rest assured, the situation will soon (we almost want to say 'finally!') change.
It seems that faced with the downward slope that the game is experiencing, Niantic is now playing the "I listen to the players" card. Highly anticipated, the new version of the application will allow, among other novelties, battles between friends and will see the arrival of 100 additional Pokémon. Last night, on the game's official Facebook account, a message announced that the changes would now be gradually rolled out across the US and "large swathes of Europe".
The rollout of Pokémon GO's new hunting system is already starting
Including Spain! Here is what the message in question says:
Dear trainers, we will be extending the Pokémon Nearby feature to the rest of the continental United States and large swathes of Europe. We will continue to take into account user feedback sent through our social networks and other channels and will make changes if necessary. The Pokémon GO team.
To test : how to get pokemon over 1000 battle points easily
According to our colleagues from Phonandroid, the Pokémon GO update has already been received by Spanish trainers. Same thing in England, where we see images appearing on social networks. To take advantage of the update, you have absolutely nothing to do. Everything seems to be happening on the Niantic server side. Do not hesitate to tell us in the comments, if the "radar" functionality works on your smartphone!
The editorial advises you:
PlayStation 5: release date, price and technical sheet, everything you need to know
Heavy Metal: Pokémon Go developer announces an augmented reality Transformers game
Jaryd Giesen has designed a Game Boy Color costume, Nintendo's iconic console. But the videographer has managed the feat of making it fully functional. De…Weeks after Oreo announced its collaboration with Pokémon, unscrupulous retailers are already having fun reselling these limited-edition cupcakes for the price of gold. Some announcements offer…Pokémon blows out its 25th candle this year. To celebrate this anniversary as it should be, The Pokémon Company has concocted a mini-series that will immerse us in the key regions... The years pass but the popularity of Pokémon does not weaken. In order to take advantage of this, Netflix has launched the development of a live action series inspired by the famous franchise. Launched…