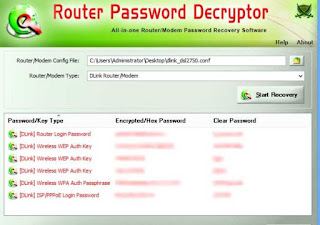 Passwords are the first security bulwark of our online accounts and technological devices, in the form of a series of alphanumeric characters, in the form of a PIN or any word.
The password is something that only the owner of the account, computer or phone needs to know and it should follow some specific security requirements to make it impossible or at least very difficult to discover.
In this regard, we have seen several ways to create secure and easy to remember passwords.
The problem with passwords is that they are often forgotten if you don't use systems to remember them.
However, there are several ways to recover lost or forgotten passwords
depending on the site, account or device used.
In this article we see the
best ways to recover network passwords, those of internet sites, that of the wifi router, that of the computer
, that of the smartphone and, in general,
of any device or account
.
1)
Recover passwords from websites and online accounts
To recover the password of a web account it is always possible to use the internal procedure of the site itself, which always works provided that you have access to the email used for registration.
in other articles we have seen how to recover the password of the Facebook account and then also how to recover the Google account and the recovery of a Yahoo, Gmail or Outlook Email account.
The procedure usually requires resetting the password via an automatic link that is received via email on the address used for registration.
In some cases, you can also use your phone number, the oldest remembered password or other personal information.
Less used, however, is the recovery procedure through a question with a secret answer, because it was deemed ineffective.
To recover website passwords, you can also search for them on your computer
.
In particular, if the passwords are stored by the web browser used, it is quite easy to discover the passwords hidden by dots or asterisks.
Going even more specific, there are tools for viewing readable passwords on Chrome.
It is therefore not a question of doing hacker activities and therefore of stealing the passwords of others or cracking programs but to recover any passwords that may be forgotten or lost but which are still stored on the PC.
Obviously, the possibility of using special programs that go to find the internal areas of the PC and find all stored passwords (even on other people's computers) cannot be neglected.
In particular, we can point out the Nirsoft tool
Web Browser Passview
which is used to see the login and password used on websites with Chrome, Firefox and IE.
Also from Nirsoft you can also download ChromePass, a similar tool, to recover passwords saved in Chrome.
2)
Recover the Windows PC password
You can always retrieve the password for accessing the Windows PC without having to format the computer.
We have several ways to do this, described in three different articles:
- Find the access passwords (login) on Windows PCs even as an administrator
- Unlock your computer if you forget your Windows password
- Retrieve Windows 10 password or PIN from the lock screen
The Trinity Rescue Kit program is a program to be used from a USB key that can reset the administrator password of any PC
3)
Recover network and wifi passwords
As for the password of the wifi networks stored on the PC, these are always recoverable on the computer using a program such as
WirelessKeyView
retrieves the
wireless network keys
(WEP / WPA) stored on your computer.
If that were not enough and to have more alternatives, I refer to the general guide to find the WiFi password (if forgotten) on PC, Mac, Android and iPhone.
About this, we have seen in another article a working technique to be able to find the password of a wifi network protected with WPA, even if we do not know it and have never used it before.
4)
Password recovery of other network resources
The Nirsoft program
Network Password Recovery
it allows you to recover the passwords of computers connected to the network that have already been accessed through the Explorer (with the sharing of resources on the network) and also the passwords of the remote desktop.
Add this to the fact that Cain & Abel is a bit more complicated to use than other password recovery apps and you have what is, in my book, a pretty advanced tool. Check it out if you think it might be useful to you.
Cain & Abel was able to recover the 10 character password in the Windows XP "Administrator" account in 10 seconds. While it only officially supports Windows XP, 2000, and NT, some users have had luck getting it to work on Windows Vista and Windows 7.
5)
Email account and email client password recovery
The account data of
Microsoft Outlook
or other email client programs can be recovered using
Mail PassView - Email Password Recovery
which also works on
Mozilla Thunderbird
, Windows live mail, Eudora e Incredimail.
PstPassword v1.11 recovers passwords to access files
.PST
Outlook.
6)
Password recovery router
To recover the router access password, you can try the Nirsoft program
Router Password Recovery
.
Speaking of routers, we have seen how to find the default password and login for all routers which are always the same as factory settings, if they are not changed by the user.
Nirsoft is a reliable and very old developer, who for years has been developing small computer management tools that are very comfortable and always free.
In some cases, especially those for discovering passwords, they can be blocked by the antivirus and must therefore be placed among the exceptions.
In
This Page
all Nirsoft tools for computer password recovery are listed.
The website too
Security Xploded
provides free downloads of many programs to recover network and website passwords from Internet Explorer, Google Chrome, Firefox, Opera, Facebook, Google,
ALSO READ:
How to access Android without phone unlock code