There is only Ryan Reynolds to propose such an incursion project to Disney. In an interview, the American actor told IGN that he asked Mickey's company if it was possible to make a short film with Deadpool and Bambi. He wanted the famous mercenary to come back to the origins of the death of the little fawn's mother...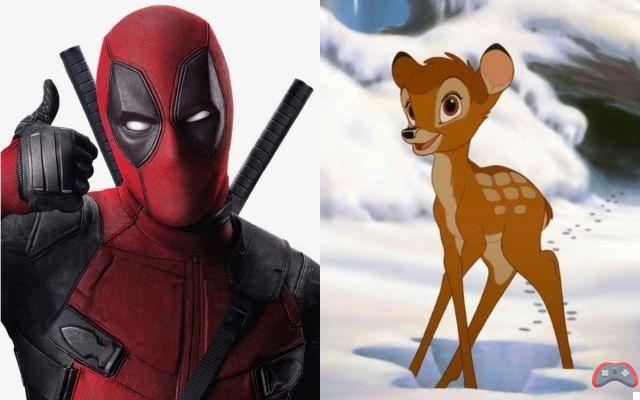 According to IGN, Ryan Reynolds offered Disney to do a crossover between Deadpool and… Bambi, the sixth animated feature film and the fifth greatest animated classic from the Disney studios, released in 1942. He tells our colleagues how this idea came to him and above all, what Disney thought of it.
A short film with Deadpool and Bambi
"I wanted to make a short film with Deadpool interrogating the hunter who killed Bambi's mother" explained Ryan Reynolds to our colleagues at IGN. A crazy idea, but very serious for the actor. "But the bottom line was that Deadpool was actually just a big fan. He does not question Bambi. He just wanted to know how he could become the most hated Disney character in the history of the firm.
Of course, Disney gently dismissed this idea out of hand. "Disney was in 'um, well, we don't think that's ever going to happen' mode," he added. In fact, such a crossover will probably never happen, and that's a shame, because we would have been particularly curious to see the result. On the other hand, it is not surprising that Disney refused such an idea, given the enormous difference between the two universes.
See also: Mortal Kombat 2: Internet users want Ryan Reynolds as Johnny Cage
Meanwhile, a third Deadpool movie is currently in the works. Marvel Studios President Kevin Feige said it will be rated R in the United States, meaning that minors (17 and under) will need to be accompanied by an adult to view it.
Ryan Reynolds will return to the big screen very soon with Free Guy, a film by Shawn Levy where the actor, who plays the role of a lonely bank employee, discovers that he is nothing more than an NPC in the vast world of a video game called Free City. It will be released on August 11 in our dark rooms.
Source
The editorial advises you:
Mortal Kombat 2: Internet users want Ryan Reynolds as Johnny Cage
X-Men: In what order should you watch the movies?
Disney: Cruella, Indiana Jones 5, Avatar 2… focus on all the films scheduled until 2025
The sequel to Spider-Man: Far From Home, which will be called Spider-Man: No Way Home, arrives in late 2021. It's also the 27th film in the Marvel Cinematic Universe, starring Tom Holland. Date of…The MCU has not finished showering us with diverse and varied content. To help you see things more clearly, here's everything you need to know about the movies…The MCU continues to grow through series. Succeeding Loki, Hawkeye will soon be invited to Disney+. But what will this new Marvel content have in store for us that will highlight…Dave Bautista will once again play the role of Drax in the third installment of Guardians of the Galaxy. But the actor then wishes to bow out, believing that he is too old…