The Samsung Galaxy S8 and S8+ will not have physical buttons, and the virtual absence of the Home button leads to the loss of a shortcut for taking screenshots. However, there are two ways to remedy this situation. Here's how.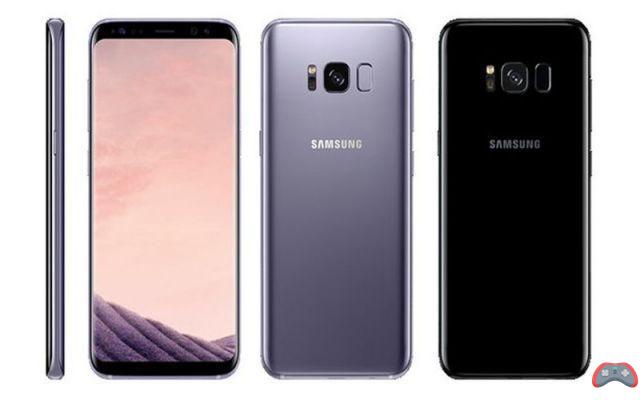 It has not escaped anyone: the Galaxy S8 and S8+ do not have the usual Home button. More precisely, this one is always present, but is located under the screen, invisible, and can be engaged by a simple pressure of the fingers.
A difference that notably changes the way of take screenshots : we remember for example that it was enough simply to hold the home button and on / off the device for several seconds to perform a screenshot.
Two Ways to Take Screenshots on Samsung Galaxy S8 and S8+
Fortunately, and of course, it is always possible to save the image displayed on your phone. To do this, two methods are available. The first already existed: it consists of sweeping the screen with your hand from one edge of the screen to the other. It's not really practical (you have to put one hand crooked and hold the smartphone with the other), but it works. Note that you must first think about activating this shortcut in the menus.
The second method simply replaces the Home button with the volume buttons: to take a screenshot, simply hold the buttons until you hear the usual famous "click". No big change there.
Also read : Galaxy S8: pre-orders explode a record, Samsung raises its head
The Galaxy S8 and S8+ should be available from April 28. Powerful and high-end, they would be able to emulate Gamecube games without any problem. Without the legendary purple controller, playing games like Super Smash Bros seems impractical, but we must admit that the feat is impressive!
The editorial advises you:
How to take a screenshot
How to take a screenshot on Windows 10?
How to change the default screenshot location on Mac?
The Galaxy S8 and S8+ are about to benefit from Android 8.0 Oreo. Samsung is pushing a test version of the operating system on the smartphones of program members… The Samsung Galaxy S8 and S8 Plus have been available on the market since April 28, 2017. The Korean firm has put all the chances on its side to regain …iPhone 7 sales surpassed those of the Galaxy S8 in the second quarter of 2017. However, the Galaxy S8 has remained a global success since its launch and continues to dominate in…The Galaxy S8 does not only have qualities, far from it. After Samsung's emphatic presentation, we come down together to Earth. History of examining the faults of a…