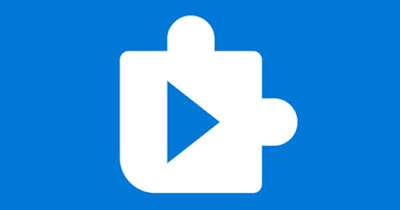 Anyone who has tried the old versions of Windows (especially Windows XP and earlier versions) knows that these Microsoft operating systems were unable to read any type of movie or video downloaded from the Internet, since all the most used codecs were missing. Today the situation is very different, since Windows 11 and Windows 10 read practically any video downloaded from the web or other sources, but it is still possible to run into some videos with codecs not supported by the Microsoft operating system.
If we also have a problem with playing a video with a particular codec, in the guide that follows we will show you in detail
what to do to see movies and videos of all kinds
, by downloading the missing codecs directly from the Microsoft Store or by using alternative video players that can actually read any video format.
ALSO READ:
Best Programs for watching movies and videos on your PC
Install codecs from Microsoft Store for the default media player
If you use the
Movies and TV app
or the
new Windows 11 media player app
to watch videos and films and one of these does not start, it says that it is damaged or gives an error, we can very easily fix it by installing the missing codecs from the
Microsoft Store
, which we can open from the Start menu of Windows 11 or Windows 10.
After opening the Microsoft Store, type video extensions in the search field at the top to access the missing codecs on the latest versions of Windows.
As we may have noticed, some codec extensions are paid: unfortunately it is necessary to pay to get the official Microsoft plugins, due to the license costs.
On Windows 11 and Windows 10, for example, support for the HEVC codec is missing
, which we can add with
HEVC video extensions
at a cost of 99 cents.
Although this codec can be integrated with other systems (as we will see in the guide below), it may be useful to consider purchasing it if we work a lot with videos from a professional point of view (for example if we use Adobe Premiere Pro CC and do a lot of video editing).
ALSO READ:
How to watch movies, DVDs and Blu-Ray in Windows 10 and 8
Programs to see all videos
If we do not have work needs for the installation of the paid codecs but we have problems with the downloaded videos we can play all the videos in any format using a
free program like VLC
, available from the official website.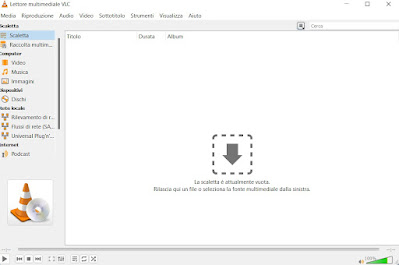 This player can open any video file, even those with strange or little used formats. The only problem to be solved immediately is the use as a default program for videos, which is not obvious when it comes to Windows (which tends to prefer its programs).
To set VLC as the default player on Windows 11
let's open the Start menu, let's go up
Settings
, we press on the menu
App
, then on Predefined apps and finally on
Predefined app
. From this menu we search for the app
Movies and TV
(default app for videos on Windows) and, in the new window, we press on all the video extensions present, so as to be able to set VLC as the default player.
To set VLC as the default player on Windows 10
we open the Start menu, search and open the app
Settings
, we select the menu
App
, let's go to the side menu
Predefined app
, we press on the app
Movies and TV
in the Video Player field and choose VLC as the default player for all files.
Alternatively, we can also right-click on the video that has playback problems, click on
Property
and, on the screen
General
, we press the button
Change
present next to the item Open with, so you can select VLC as a player. This trick is valid on both Windows 11 and Windows 10.
If we don't want to use VLC as an all-rounder player, we invite you to read our guide to
best alternative video players to VLC
, so as to choose an equally effective and powerful alternative.
Codec packages
Although we find almost all codecs on Windows 11 and Windows 10, we can still find the
media codec pack
, that is the codec packs so famous in the days of Windows XP. The best codec pack we can install on Windows is definitely
K-Lite Codec Pack
, always updated and available for download from
Official site
.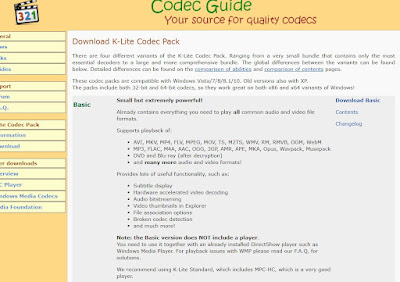 Installando la versione Basic (leggera ma completa) avremo tutti i codec mancanti installati su Windows, pronti per essere utilizzati su qualsiasi programma ne faccia richiesta. Dopo l'installazione non dovremo fare nient'altro: i codec saranno subito disponibili qualsiasi sia il lettore multimediale utilizzato.
Internet video
Fortunately, the evolution of technology has made it unnecessary to install codecs even for videos on the Internet: in fact it is sufficient to use one of the
major browsers
(Chrome, Firefox or Edge) to have full support for all types of video formats present on web pages.
The most used codecs for Internet video are VP9 and WebM
, developed freely by Google and therefore available on all sites (including YouTube).
The videos in Flash Player are now dead and buried, but if we get a video or a game with SWF extension in our hands we can play them on the PC using the appropriate
tools born to replace Flash
.
Conclusions
On modern PCs it is really difficult to find a video that is impossible to view, since even the programs integrated into Windows have practically all the necessary codecs.
The only problems can arise with HEVC videos
, where you need to pay the license for compatible codecs for Windows or use an alternative player such as VLC (which is always the best choice for reading all video formats).
If the video that cannot be played is present in the memory of our phone or tablet, we suggest you download the
best android apps to watch videos and movies
and
best App for iPhone and iPad to watch videos and movies
.