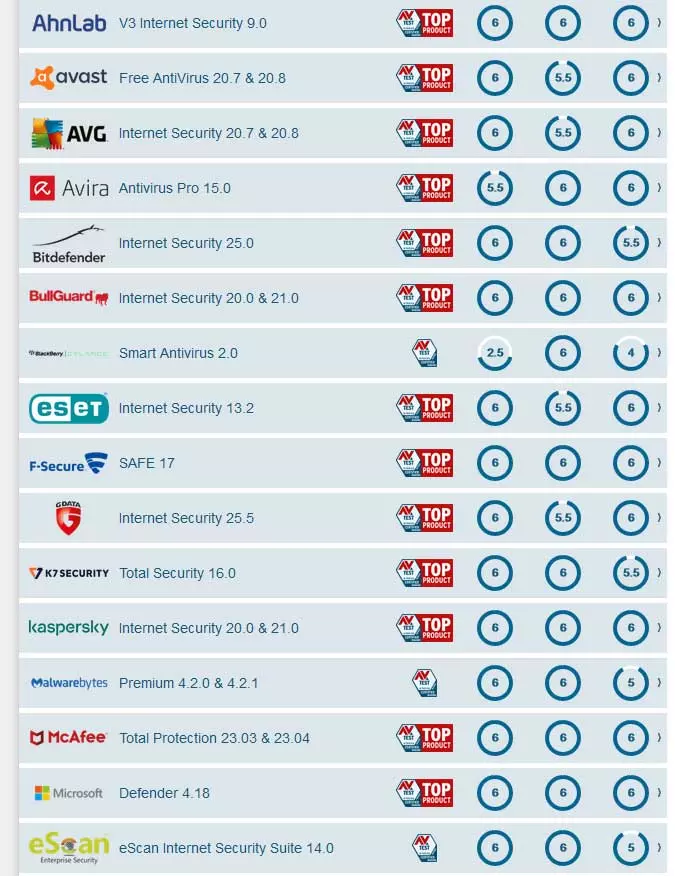 Although there are still those who believe they can do without a good one antivirus and continues to browse online, exchange files and download any type of content from the Web without a minimum of protection, the truth is quite different: antivirus are needed and most importantly, they work.
Among other things, the offer of software to protect us from malware is now really extensive and there are also excellent products in free version. Those who need more advanced features, such as the ability to create a virtual private VPN network, then have the opportunity to invest a few tens of euros a year to install a full version of the best antivirus for Windows 10. But, speaking of the best, which ones are they? A ranking of 18 antimalware software has taken AV-Test, independent German company that deals with cybersecurity. The ranking is based on three scores: virus protection (0-6 points), scan speed (0-6 points) and usability (0-6 points).
Antivirus 2020: the best for Windows 10
The good news is that, at least if we look at the level of protection, well 13 out of 18 software reach the maximum score. Only one, Protected.net's Total AV, has a score of 4, while the remaining four software have scores between 4,5 and 5,5. The average level of protection is therefore high. Even the performance they are similar, as is the usability which is always very high, with the exception of PC Matic's bad score of 3,5. Three software have reached the maximum score of 18 (i.e. they are excellent in all three sub-scores): Bullguard Internet Security, Kaspersky Internet Security e Norton Security.
But wasn't Microsoft Defender enough?
As many will already know the operating system Microsoft Windows, not only 10 but also previous versions, integrates its own antivirus: it is Microsoft Defender and is installed and activated by default on every copy of Windows. The question that almost everyone asks is: is Microsoft Defender enough to protect my PC from viruses? According to AV-Test yes: the Microsoft's anti-malware software scored 17,5 out of 18 points, taking the top in both protection and usability and dropping to 5,5 in the file scanning performance score.
The best Windows 10 antivirus of 2020