On July 12, 2021, Emmanuel Macron announced the obligation to present a health pass in places with more than 50 people, in addition to other measures aimed at reducing the risk of a fourth. Previously, this obligation took place during events of more than 1000 people. We will explain everything to you.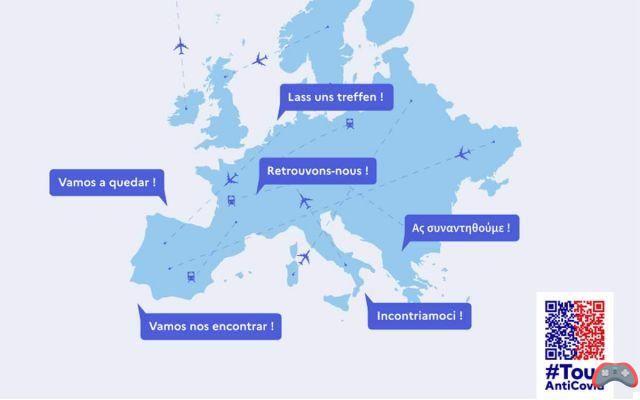 As you know, since June 9, the TousAntiCovid application has had a section dedicated to the Spanish health pass. Here you can find your negative PCR test, recovery certificate or vaccination certificate in digital format. As a reminder, these documents all have a QR Code Datamatrix, which allows them to be scanned to integrate them directly into the TousAntiCovid application. This July 12, Emmanuel Macron revealed new measures linked to the health pass, aimed at reducing the risks of a fourth wave.
Thus, you will have to present your health pass at the entrance to any public place with more than 50 people from July 21, 2021. This includes bars, restaurants, gyms, cinemas, etc. Previously, this limit was set to events with more than 1000 people. In addition, the health pass is mandatory for travel within and outside the European Union. And precisely, our Spanish health pass has been integrated since June 15, 2021 into the European health certificate, a document which contains key information on your state of health (name of the vaccine, date of injection, possession of antibodies against Covid -19).
Also read: TousAntiCovid Signal – all about the QR Code "digital reminder book" for restaurants and sports halls
How to use the health pass?
First, you will need to download your health pass on the TousAntiCovid application. Here's the procedure to follow :
Do you vaccinate or get one negative PCR test
Open the application Tous Anticovid
Take your certificate and scan the QR code
Go to the section My notebook to find your health pass.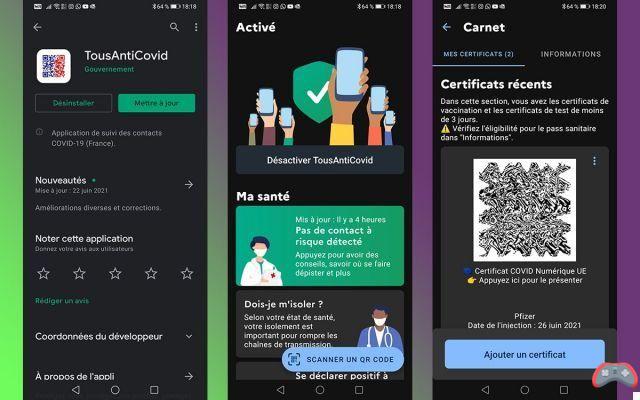 The latter then appears under the mention "EU Digital COVID Certificate" instead of 2D-Doc, as in the screenshot above. All you have to do is present it at the entrance of a public place of more than 50 people to have it scanned and thus gain access.
Note that since July 1, 2021, holders of a Spanish health pass (whether vaccinated, declared negative via a PCR test, or certified recovered) can automatically exchange it for a European health pass from the TousAntiCovid application.