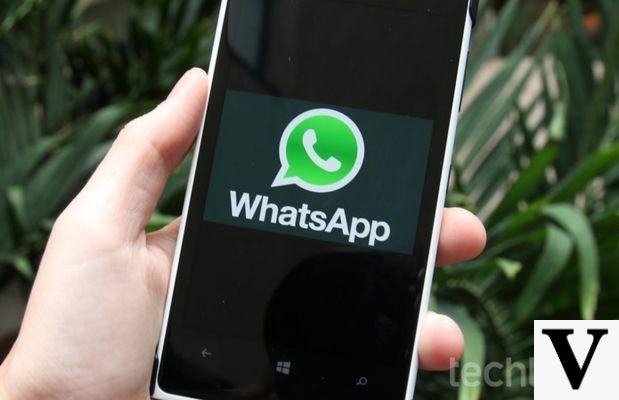 It's official: WhatsApp will no longer work on Windows Mobile smartphones. To make the official announcement is the same application on its official blog: support for smartphones with the Windows mobile operating system will end the 31 December 2019. Another 7 months and then Windows Mobile users will no longer be able to use the messaging application on their smartphone. This is a very important decision and one that puts an end to the mobile experience of the Redmond company.
- Windows Mobile smartphone they are not the only devices that have ended up under the cleaver of WhatsApp technicians. In the post published on the blog, reference is also made to other smartphones and operating systems: Android 2.3.7 and iOS 7 and earlier. In this case, however, the end of support is set for February 1, 2020. This means that users who use WhatsApp on one of these devices, from February 1 will no longer be able to do so and will be forced to change mobile phones if they want to continue using the messaging application.
WhatsApp, goodbye to Windows Mobile from 31 December 2019
The news had already been in the air for a while. Microsoft itself has now abandoned the project to develop a mobile operating system that can stand up to Android and iOS, so much so that it no longer supports the development of Windows Mobile. WhatsApp's decision, therefore, is certainly not a bolt from the blue. Also, as announced on the blog, WhatsApp hasn't developed new features for this operating system for quite some time now e users may have problems as early as December 31, 2019. After this date, it will no longer be possible to use this application on your Windows Mobile smartphone.
WhatsApp, goodbye to the iPhone 7 from February 1, 2020
Also some iPhone models will no longer be supported by WhatsApp. The news is always reported on the official WhatsApp blog and is a hard blow for millions of users. In fact, the application will no longer work on iOS 7 and on previous versions of the smartphone of the Cupertino company. Who will want to continue to use WhatsApp he will inevitably have to buy a new device. WhatsApp has announced that users may encounter problems even before the end of official support and that new features are not released for these devices right now.
WhatsApp will no longer work on Windows Phone and iOS 7