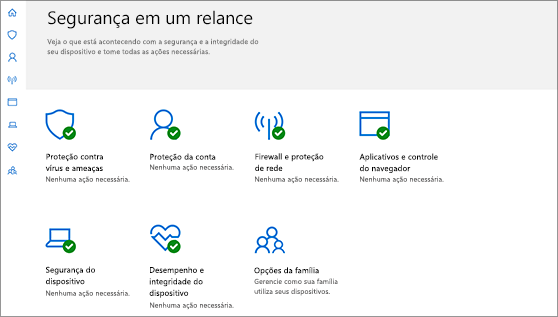 Microsoft with its latest operating system Windows 10 has decided to focus on IT security. The company has improved the default functions for protect devices from malware and hacker attacks and aims to improve this field to make third-party antivirus obsolete.
From the various searches carried out on users in recent months Microsoft has found that the most common request is related to cybersecurity. Consumers want a device that can avoid hacker attacks and clearly improves performance. These are elements for which external antivirus is often used from Windows. This is why Microsoft is expanding the potential of its Defender Security Center. The goal is to release continuous updates to the operating system that allow one automatic safety and improve device performance same.
Windows Defender Security Center
(Taken from YouTube)
Let's see step by step which aspects the Windows Defender Security Center thanks to new Microsoft efforts. First of all, as we have already said, we focus on safety. The operating system will protect us from malware for free and attach to our device. The continuous updates are just to keep the PC safer. On the dedicated page we will also be able to see the history of thwarted attacks and all threats suffered, so as to take additional precautions during future navigation.
Performance and health of the device
This section could make a difference. If it works really well, the user can decide in the future not to resort to additional third-party antivirus. From here we can see the history of updates of the operating system and check for new versions. In addition there will be suggestions on actions to be taken to free up space e improve performance.
Firewall and protection network
Windows Defender Security Center will also provide information about active connections and settings for Windows Firewall. Again there will be many suggestions and the management will be very intuitive. Microsoft's purpose is precisely to create a security and device analysis system that can be used by more experts but also by newbies.
Online protection and Parental Control
Obviously there will also be controls during navigation, i browser and applications they will be set in order to guarantee the full safety of the user. In this way we will be immediately informed about potentially malicious sites, files that may contain malware or on bogus applications. From Windows Defender Security Center you can also set parental controls to safeguard the experience of children on the Net. Microsoft on paper does not compete with third-party antivirus, and the Windows Defender Security Center is compatible with all these systems. Indeed, during the expiration of the latter the operating system takes control by default until the user's decision to update the antivirus or not. What is certain is that if the security system designed by Microsoft will work perfectly many users will be able to choose whether or not to buy a protection package in the future third-party.
Some of the videos in this section have been taken from the internet, therefore considered in the public domain. If the subjects present in these videos or the authors have something against the publication, it will be sufficient to request removal by sending an email to: team_verticali@italiaonline.en. We will delete the video as soon as possible.
Windows 10: Updates to improve computer security