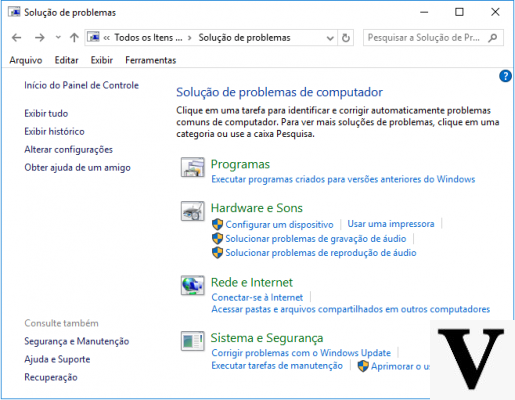 For some days the reports relating to one have been multiplying strange message from Windows 10 which, more or less, reads like this: "Your device is not ready". The reports are all subsequent to May 27 and it is no coincidence: the message, in fact, has to do with the famoso May Update del 2020.
The May Update is the first major 2020 semiannual update of Windows 10 and has been in distribution since May 27, 2020. Not everyone has received it, because at this initial stage it is necessary to search for it among the updates available on Windows Update. At a later stage it will be downloaded automatically, but already today it is possible to force the update through Microsoft's Update Assistant. This staggered timing is not accidental at all: it was Microsoft that decided to release the May update in this way and, in fact, the message that tells us that the device is not ready is part of this May Update rollout strategy. .
Because the device is not ready for the May Update
The message reported by users is as follows: "The Windows 10 May 2020 update is coming. We are offering this update to compatible devices, but your device is not quite ready. When the device is ready, you will see the update available on this page. There is nothing you need to do right now ". Here is the explanation: if your computer is not ready to install the May Update it is probably because it has some component that requires one or more drivers or management software that may conflict with the new version of the operating system. Because of this Microsoft recommends that you wait: when the new drivers 100% compatible with the May Update have been released (and therefore installed) then we will see the update among those that can be downloaded.
What to do if the device is not ready
In one word: nothing. You can install the update yourself through the Update Assistant, but it is strongly discouraged. If the Microsoft itself considers our PC currently incompatible with the May update, in fact, the most likely thing if we install it will be to find us with a unstable or malfunctioning computer. Having patience, in this case, is definitely the best choice because in the past many Windows 10 updates caused problems with specific hardware configurations.
Windows 10, what does it mean that the device is not ready