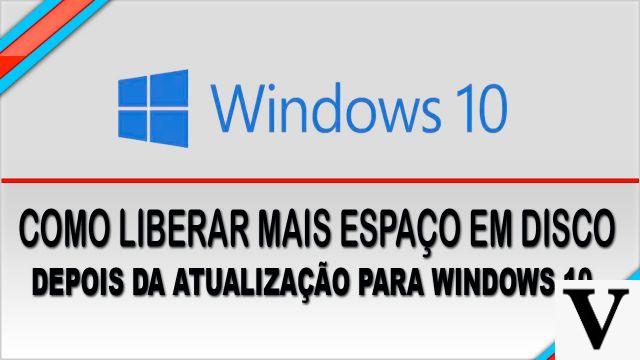 As has already happened when switching to Windows 10 from previous versions, Creators Update, the important update from Microsoft released in April, has brought, in addition to the numerous innovations, also to a burdening hard drives.
Windows, in fact, saves a series of "emergency" system files that allow the computer to roll back, that is, to go back in case you have any problems with the new update. If the operating system works after the update, there is no reason to keep these large files in memory, which in some cases can take up as much as 20 GB. With a few simple steps, and without the need for great computer skills, you can delete the data accumulated on your computer after updating to Creators Update and recover space on the hard disk. The easiest way to get back the "lost" 20 gigabytes is to use the Windows 10 tool "Cleaning disk".
How to recover 20 Gb of space
Cleaning disk is a program that allows, as you can guess from its name, to remove all unnecessary files for the operating system to function. Let's now see how to put the tool into action. The simplest way to start the utility is to type da "Search Windows" (you will find it at the bottom left) the name of the tool and start it. Once this is done, if your PC's hard disk has several partitions, the tool will ask you to select which partition to clean. Normally, the system files stored by Windows as a result of updates are located on the partition where you installed the operating system.
At this point we will have to click on "System file cleanup". As happened previously, we will have to choose the partition where Windows 10 is installed which, subject to particular changes, will be "C:". The tool will then begin to calculate the amount of data that can be erased from the hard disk without any problems and after a few minutes it will provide a series of options. Now, all we have to do is check the item "Previous Windows Installations" and press okay. The program will ask you if you are sure to permanently delete the data: go ahead and that's it.
Windows Creator Update: How to free up 20 gigabytes of extra space