Those nostalgic for the first Xbox can now dress their Xbox Series X in the original Xbox theme. Microsoft has indeed added this new interface, probably to celebrate the 20th anniversary of its brand. Ideal for returning to the past before each gaming session.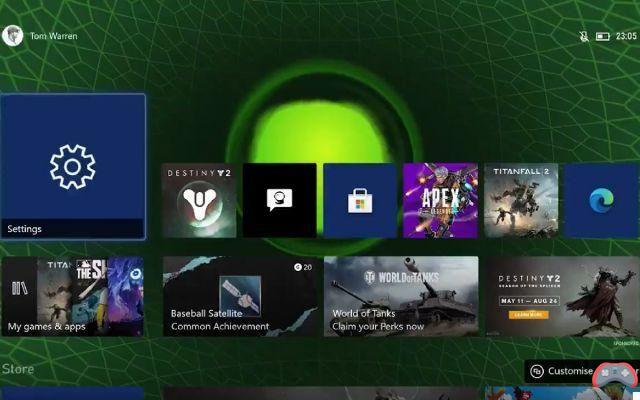 This year marks the 20th anniversary of the first Xbox and, at the same time, the arrival of Microsoft in the home console sector. Something to feel nostalgic about, at a time when the Xbox Series X is snapping up at all retailers. If you're one of those people who owned the big green X machine, you probably remember this live wallpaper worthy of the best Matrix special effects. Microsoft now offers veterans and neophytes alike the opportunity to rediscover this theme on the Xbox Series X and S.
Entitled "The Original", this (not so) new theme is available since the last system update. The interface has already been emulated by early fans on social networks, proof that the first Xbox is far from being the bitter failure that some like to mention. If you want to test for yourself, just go to Settings > General > Personalization > My Color & Background > Live Background and select the original console wallpaper.
Related: Xbox Series X and S — Quick Resume Improvements with Latest Update
Go back 20 years with the first Xbox wallpaper
Microsoft hasn't officially specified that this new theme is a celebration of the anniversary of the first Xbox, but that's the impression it gives. This is not the first time that the manufacturer has evoked its nostalgia for this era. Last February, Seamus Blackley, the creator of the console, communicated his desire to develop a machine that would only run games from the first Xbox. A project which has not yet been followed up, but which would certainly make many happy among the oldest fans.
This new dynamic background is in any case welcome, the Xbox Series X currently only offering quite a few options. Although it is generally only a skin that appears only a few seconds before a game or an application is launched, it contributes greatly to the design and customization possibilities of the console. For those who wish to go even further, note that skins from the first Xbox for Xbox Series X and S are available now.
Xbox insiders can now access the original Xbox dashboard animation as a dynamic background called "The Original" pic.twitter.com/Nvh6D8iw2X
— Tom Warren (@tomwarren) May 11, 2021