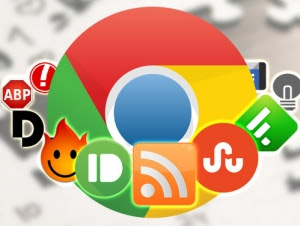 Until recently, a user browsing the internet using the Firefox browser could hardly think of changing programs and switching to Google Chrome.
For some months, however, it can be said that the gap that existed before between the two browsers, relating to the number of extensions and add-ons available, has been significantly reduced if not almost eliminated.
Extensions for Chrome have evolved a lot and offer quick access to many features of various web applications, substantial changes on favorite sites and integrations with online services on all Windows, Linux and Mac computers.
The problem with add-ons is always finding the best ones, the ones that really serve your needs.
Trying to predict which ones
are the most important utilities for a browser
, then we see a new list of better Google Chrome extensions both for new users coming from Firefox or Internet Explorer and for more experienced power users, those who want more than just a web browser.
Who is looking for
shortcuts, buttons, quick links, tools, integrators with web applications and websites
will be pleasantly surprised by the variety and potency of
these 30 useful extensions to add to your Google Chrome browser
.
1)
I Notificatori
.
These extensions are the ones that bring up icons in the top right that update automatically according to the service they offer.
Clicking on the relevant buttons opens pop-ups with more information.
They consume some internet bandwidth and some ram memory because they are always active and exchange data frequently.
The main Notifiers are:
-
Weather
: The
weather
with temperature and weather forecast
-
Google Mail Checker
.
-
Feedly Counter
-
Facebook Notifier
2)
Croppr
is the extension for
see image and photo sites
with better interface, on black background. it is an automatic tool.
3)
Speed ​​Dial
replaces the Chrome home screen with a screen of links to sites you have saved in your bookmarks. This extension is extremely customizable and customizable in designing the graphics of the
pagina iniziale
.
5)
Spotify Music Downloader
it is used to download music.
6) In another different article
extensions to improve Google Maps on Chrome
.
7)
auto-convert
to be able to instantly see currency and unit conversions when prices are found on the internet
8)
Screen capture e video recorder
is a button to capture the screen or parts of the screen to save entire web pages as images and to download videos from the internet.
9)
LastPass
is a security tool to protect all passwords used on websites, behind a single master password. Login data is stored online and can be synchronized for all computers used, from anywhere you connect to the internet.
12) If you prefer to use Tor to hide the IP address then the extension may be useful
Switch Proxy
per
change proxy
in one click and quickly switch from anonymous to normal connection and vice versa.
13)
CloudSave is for saving images online
and I had already reported it.
14)
InstaChrome
is the extension of
Instapaper
to save interesting web pages to read later.
15)
Virtual KeyBoard
is a
virtual keyboard
very useful to avoid that what you type on the keyboard can be spied by some virus or keylogger. Practically, every time you have to access the website of the online bank or Ebay or Paypal or the email you can write the password by pressing the buttons on the screen with the mouse.
16)
Chrome Notepad
it's a
blocco notes
to save notes that become available online on every computer used (with Chrome).
17)
Extension to tile sites in Chrome
e
browse two websites at the same time
, side by side on the screen.
18)
NaviguP
puts an arrow on the address bar to go up one level in the navigation of a website (for example from http: ///2011_07_01_archive.html to http: ///).
19)
Fresh start
and other extensions allow you to save open tabs and browsing sessions.
20)
Chrome IE
to be able to use the visualization of sites with Internet Explorer in Google Chrome.
21)
context Menu
to have the favorites on the menu that appears by clicking the right mouse button.
22)
The new Chrome bookmark manager
23)
Download Notifier
to be notified when a download ends.
24)
Cache Killer
, to clear the cache of a website before loading it, so that it looks like it is the first time you visit it.
25)
Chrome connectivity diagnostics
26)
Screen Video Recorder
to record a video of the open tab in Chrome.
27)
Readability to hide advertising from websites and improve online reading
28)
RSS subscriptions
, to have a quick button so you can see the RSS feed of a blog or website and subscribe.
29)
Pushbullet
to receive mobile app notifications on your computer.
30) , a button to read the titles of the new articles on this blog without having to visit it.
31)
Screencastify to record site and desktop videos even with webcam and microphone
32)
Project Naptha to copy and paste text into images
33)
I don't care about cookies
is an extension to hide the annoying banner where you have to accept the site's cookies, often useless.
34) While in Chrome it is possible to search within the history to find sites seen in the past, there are some extensions to improve the search in the history and make it faster, more comfortable to see and easier to search.
35)
Social Fixer improves Facebook
eliminating all the hassles of the social network, including sponsored posts, recommended posts. This extension also allows you to decide what to see on Facebook, to hide things that do not interest us, to reorder the news and first find the posts with which you interacted and much more. Social Fixer has tons of options to filter everything we don't like and a stealth mode to remove likes and comments.
36) The extension
Improve YouTube
offers the ability to customize every part of the YouTube desktop website, move blocks, delete them or change their size. Additionally, Improve YouTube unlocks many hidden features such as a pop-up player, playlist control, options to hide previews, revert to the previous YouTube design and configure custom shortcuts.
37)
WikiWand
improves Wikipedia on Chrome by completely changing its graphics, making it more modern, beautiful to look at and easy to navigate through internal links and indexes.
38)
for Chrome
, to follow this blog from a simple extension that shows the latest articles, absolutely to be installed.
I remember, in other articles:
- The best extensions for Gmail and Chrome
- The security extensions on Google Chrome
- 10 extensions to customize Chrome and improve browsing
- The 10 extensions to improve Chrome.