Android has for many years allowed you to choose an animated wallpaper to personalize your smartphone. These are diversifying and we are now dealing with creations that are as visually stunning as they are practical for the user. To take full advantage of this possibility, we offer you our selection of the best live wallpapers available on Android.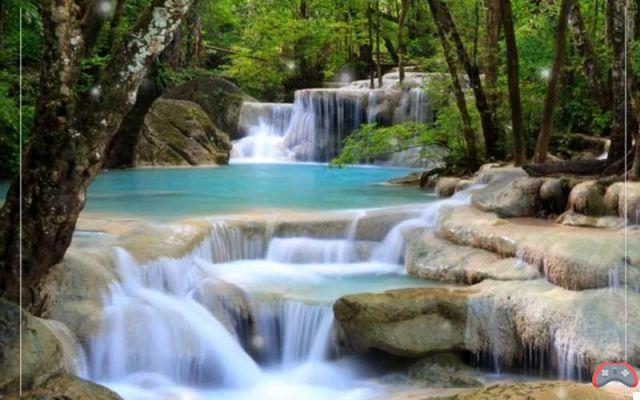 If we were to highlight only one advantage of Android over iOS, our choice would perhaps be its very wide customization possibilities. In this article, we will focus on the animated wallpapers, which give your smartphone a little cachet. Putting some movement into the backgrounds will bring a bit more life to your screen. Be careful though, this can have an impact on the battery. To guide you, we offer here a selection of live wallpapers that caught our eye.
Summary
Android: free live wallpapers
Android: Paid Live Wallpapers
Comments
Android: free live wallpapers
Digital Flux Free LWP
Welcome to another world with Digital Flux, a paid application that has a rather complete free version. If landscapes and scenery aren't your cup of tea, these totally abstract live wallpapers might appeal to you. The application offers you to decorate your Android smartphone with bricks of two different colors, which you can of course customize as you wish. The paid version (at 1,09€) is full of options, which will allow you to manage the way the cubes will move. A must.

My Log Home 3D, just like at home
Find the warm atmosphere of the home with My Log Home 3D, which takes us to a chalet whose interior looks particularly warm and comfortable. What could be more reassuring? Despite the presence of warm colors, this animated wallpaper is soothing while offering a very successful aesthetic. Recommended, definitely.

3D Parallax Live
In another register, 3D Parallax Live offers a selection of visuals that will play with the movement given to the smartphone and with the angle from which you direct your gaze on the screen. The animated backgrounds of this app have the merit of being sober and not overdoing it. If you want movement, but not too much, the app seems ideal to us!

Oriental Garden 3D
With Oriental Garden 3D, we find a quiet and soothing environment inspired by Asian landscapes. Flowing water, falling leaves, we are far from what we can see on other more aggressive wallpapers. It's not one of the most recent, but it's not particularly resource-intensive.

Forest Live, minimalism in the woods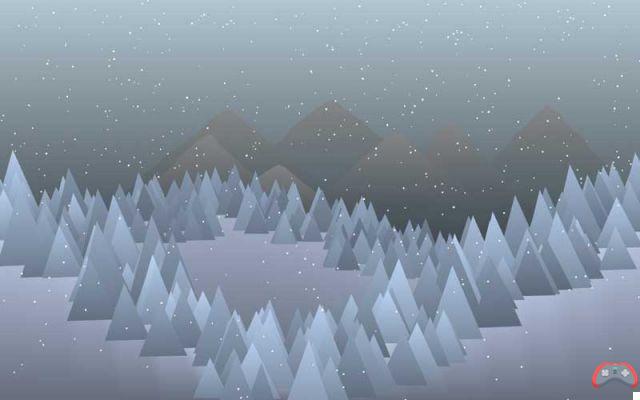 If 3D isn't your thing and you prefer minimalism instead, Forest Live is for you. Again, the wallpaper will change scenes and animations depending on the season and the weather. The wallpaper reacts when you tilt your device forwards or backwards, to discover more of its scene. Very clean, smooth and very light for your smartphone: perfect in short.

Tornado 3D, electrifying it
For the moment, we are still in rest, relaxation, zen… but perhaps this is not for you. So why not lightning bolts, tornadoes and meter-high wind monsters? This is exactly the formula of Tornado 3D, which is very simplistic but effective and is not greedy in battery. What show a little anger in this world of sweetness. Two versions are available on the Play Store, for 6 wallpapers in all.


Waterfall, the comfortable dip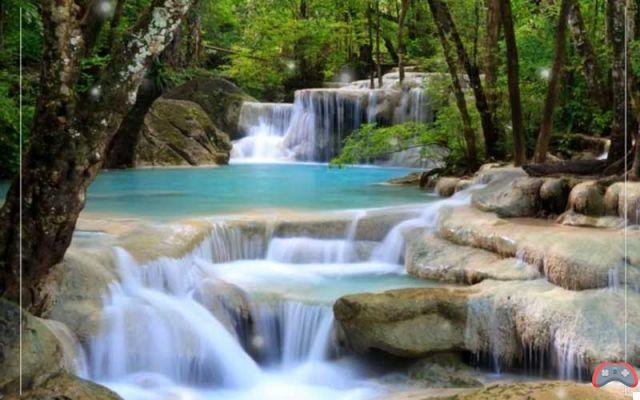 This is one of the most sober animated wallpapers, since it is relatively static except for a few effects here and there intended to make the photo more lively and shiny. As a result, it does not consume a lot, and does not take the risk of getting bored with a large selection of randomly linked photos. Very pretty and relaxing.

Carps, the great classic
When you switch to live wallpaper, you can't help but switch to an aquarium, a strange reflex that comes from a custom in the world of high-tech. Carpes does just that, and turns your desktop background into a giant aquarium. With an added bonus to pass the time: you can tap twice to feed your fish, or once to scare them away.

Android: Paid Live Wallpapers
YoWindow, animated weather
YoWindow is our little darling, since it combines two excellent features on smartphones: beautiful animated wallpapers, and real-time weather forecasts. The weather application allows you to have a wallpaper describing the current weather, with very jovial and delicious little animated sketches. A must !

Season Zen HD, nature reclaims its rights
If you're more the type to appreciate 3D and discovering a changing scene over time, Season Zen HD is for you. This live wallpaper gives you a live view of the nature and life of a small bird. Again, the wallpaper changes with the seasons, and even calendar events: enough to be kept informed while enjoying a very relaxing background.

Space Colony, for science fiction lovers
Relaxation, Zen, is very good. Nervousness, the storm as an alternative, that's fine too. But if you just want to dive into your passions, displaying a city straight out of science fiction on your phone? Fortunately, there is a solution for that with Space Colony, which depicts a city that looks like it came straight out of Star Wars!