The Lineage OS teams have released a new ROM for the Samsung Galaxy S II allowing the old flagship to take advantage of Android 11. However, this port is far from perfect, since certain services, in particular telephone services, are not supported. in charge. Also, the installation requires a complete wipe of the phone memory.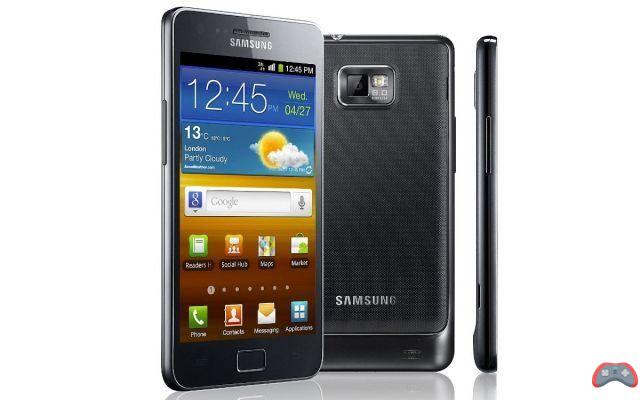 On the occasion of the presentation of the Galaxy Note 20, Samsung announced a change in its policy for updating its terminals. From the Galaxy S10, all flagships, as well as some models from the A range and tablets, will get three years of Android updates. Samsung has compiled a list of 38 platforms affected by this new policy, which is supposed to respond to consumer concerns about the lifespan of a product.
Read also – LineageOS 17.1 (Android 10) is now compatible with the Galaxy S9 and Note 9 Exynos
Rare are indeed the marks to reach or exceed the three years of maintenance of the operating system. This is especially true in the entry-level and mid-range segments. Despite all possible criticism of Apple, in particular, it is incredible to note that the Cupertino company continues to keep up to date the iPhone 6S, a smartphone released in September 2015. This is its last year of updating. But its longevity is far superior to what you can encounter on Android.
The Galaxy S II upgrades to Android 11
But thanks to independent developers working on alternative ROMs, like Lineage OS (ex CyanogenMod), some antiques come back to life and jump back in time. This is the case of the Galaxy S II. The Lineage OS team announces the release of the first version of a ROM Lineage OS 18.1, based on Android 11, intended for the former flagship. If you have one hidden in a drawer or an old box, now is the time to dust it off!
Please note, do not perform this operation on your phone if you still use the Galaxy S II daily. Indeed, the ROM may be stable, but everything is not working properly. For example, you can receive calls, but not make them. GPS and FM radio don't work either. Several functions built into the operating system, such as Google Cast, are not (yet?) supported. WiFI, screen, speaker, 3,5 mm jack port, photo sensors, meanwhile, work normally.
An installation that is not without risk
Two other pieces of information are important. First, this ROM is for the version GT-I9100 and not one of the Galaxy S II variants. There are other versions, such as the GT-I9100G, with a Texas Instrument SoC instead of the Exynos 4210 SoC, or the GT-I9100P, with an additional NFC sensor. Check carefully, in the settings menu, then device information, what is the serial number of your mobile before you start. Because this ROM only works with the standard version.
Next, installing the ROM requires reformat the internal storage space to create new partitions. It is therefore necessary to check that you have backed up all the information on the smartphone before starting the update process. Also note that this ROM requires flashing the smartphone, which represents a significant risk of blocking.
The Galaxy S II will celebrate its 10th anniversary
The Galaxy S II is coming soon celebrate his 10 years. The smartphone was indeed presented in February 2011, on the occasion of the Mobile World Congress. It started its marketing phase in May 2011. The Galaxy S II runs on a Samsung SoC Exynos 4210 (dual-core Cortex-A9) avec 1 GB of RAM and 16 or 32 GB of internal storage. Its screen measures 4,27 inches and its battery offers a capacity of 1650 mAh. Its photo sensor displays a definition of 8 megapixels and its selfie sensor a definition of 2 megapixels.
Launched under Android Gingerbread (2.3), it received two major updates to the operating system. A first to Ice Cream Sandwich (4.0.1). And a second to Android Jelly Bean (4.1.2). Of course, intermediate versions have also been deployed in the meantime. Thanks to custom ROMs, such as Lineage OS, it is possible to port the Galaxy S II up to Android Nougat (7.1.1). With the latter, the smartphone remains fully functional and remains compatible with a large number of applications.
Source : XDA Developers