While all games available on the Google Play Store are touchscreen friendly, some may provide a better experience using a controller. But there are so many controllers available, and sometimes it's hard to know which one to choose, or even to understand how it works.
Summary
Android and gamepads: for whom? And why ?
Android and gamepads: how much does it cost?
Android and gamepads: how does it work?
Android: which gamepad to choose?
Comments
Especially since the manufacturers are not always very clear, as long as they offer instructions. Indeed, some controllers are delivered without manuals, or remain difficult to understand for the average user. So, what better than a small file to help you understand and properly configure your controller, and thus play in peace?
See also: Best free Android games: our top to download!
There are various accessories allowing you to play on your smartphone, without having to use the touch screen. It can be a small clip offering the possibility of connecting a compatible controller, or a simple controller, which will then come alone. To note that some gamepads allow you to hold your smartphone, allowing you to take full advantage of its mobility.
Android and gamepads: for whom? And why ?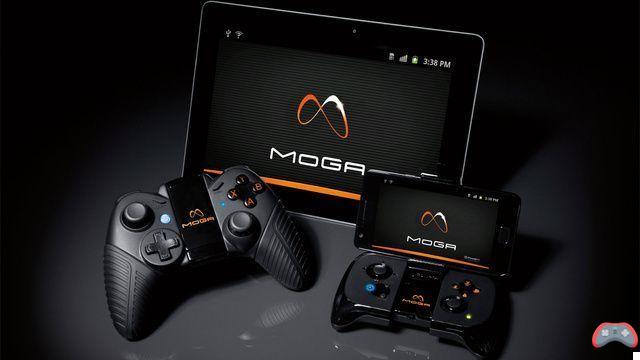 Do we necessarily have to play regularly and the latest games released to buy a controller? The answer is of course no! There is no need to play regularly where to be aware of the latest innovations released to acquire, and enjoy, a controller for Android. Whether for emulators, occasional players, or those spending most of their time playing on their smartphone or on Nvidia Shield TV, a controller will always have its place. Be careful, however, not to buy one that you will never use, since it still has a certain cost.
These controllers aim to give you comfort during your gaming sessions, since even if most of the games available on the Play Store are ideal for touch screens, other titles are more suitable for the controller. In this second category, we find, among others, FPS, racing games, or the games coming straight from home consoles ported to our phones.
If an effort is made on these titles to adapt to touch, the easiest way is still to use a good old controller. Especially since consoles running Android are becoming a real alternative for video games, so it is good to equip now that the operating system is made for.
Android and gamepads: how much does it cost?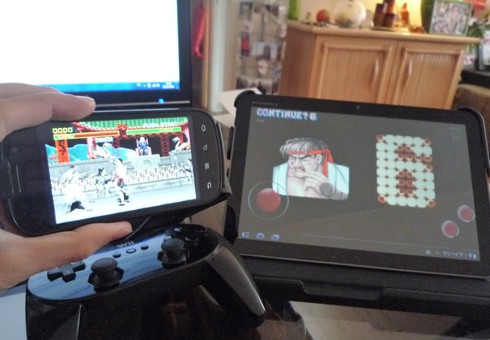 The prices are very variable, going from the very accessible with ten euros, to the almost disproportionate at nearly 90 euros. The average price of a very good quality controller is still around 50 to 60 €, an amount that must therefore be added to that of your smartphone if you ever decide to buy both at the same time.
Of course, the budget to allocate to the purchase of a controller for your smartphone will also depend on your use, sinceone available for around twenty euros could very well do the trick if it's just for playing emulators. On the other hand, if you are a big consumer of smartphone games, then you will have to turn to models over 60 € and more.
Android and gamepads: how does it work?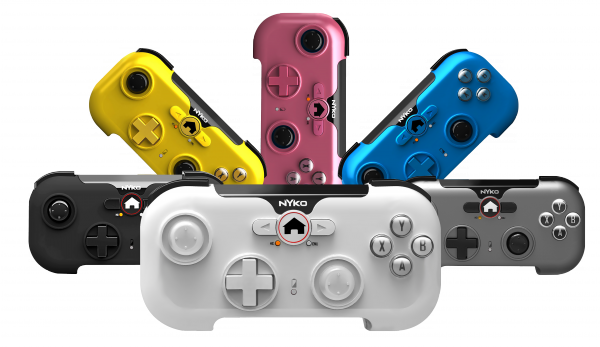 There are two ways to operate a smartphone controller. It will depend on the model of the gamepad, and if it is wireless or not.
For wireframes, you will need un smartphone compatible USB OTG, On The Go, et un câble USB OTG, which allows you to connect and power an external device such as a USB key, or a gamepad. Some may also require an application, but this will be rarer.
As for wireless, a simple appairage in Bluetooth usually enough to operate the controller. Some still come with an application, allowing you to configure the keys, or even the different game modes if it offers several.
Android: which gamepad to choose?
GameSir G3S: for seasoned console gamers – €32,99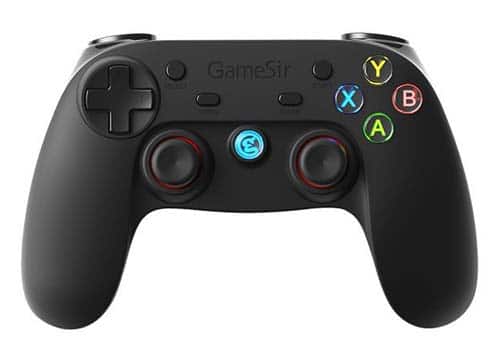 The controllers for Android still tend to remind us of the dark hours of our childhood with friends to be condemned to undergo the second controller low end from the console. Luckily GameSir is taking this market segment seriously with the G3S. . Small bonus: it is also compatible with the PS3, making it the controller of choice for the most gamers among us.
>>Buy GameSir G3S Controller on Amazon<
The 8Bitdo series: the companions of nostalgics – for €32,99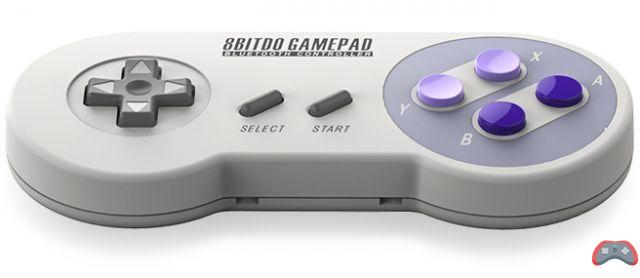 It is not a controller that is presented here, but a whole series, since 8Bitdo has the particularity of offering retro models with the NES, SuperNES, and arcade terminals as models. Be careful all the same, because if the classic SuperNES model remains affordable (30 €), you will have to put your hand in the wallet to afford an arcade stick (84,99 €).
To use them with your Android smartphone, all you have to do is hold down the "Power" or "Start" button for three seconds for models without a "Power" button. All you have to do is go to the Bliuetooth settings of your smartphone, then select your controller. If it asks you for a PIN code, it will be 0000. All you have to do is configure it in the application or game you want to use it with. To turn off an 8Bitdo, all you have to do is press the power or start button for three seconds again, depending on the model.
The 8Bitdo are therefore recommended for applications used to emulate old consoles. With for example Snes9x EX+ for the SuperNES, or AndroGens for the MegaDrive. Be careful however, some applications, especially those requiring the use of the touch screen, will only be compatible after performing a small manipulation, and acquiring super user rights on your smartphone thanks to root. Indeed, the compatible application catalog is not the most pleasing. It will then be necessary to be root, then download the 8Bitdo application directly from the official site, turn on the controller while pressing and holding "Start", or "Power" depending on the model, and "X" to use it best.
You will then have to press the "Start" and select keys to activate the 8Bitdo application, then move the keys on the screen of your smartphone to match the support zones. To remove this mode, and reuse the controller in the normal way, simply remove the controller from the Bluetooth devices, then pair it again.
>>Buy 8Bitdo SNES Controller on Amazon<
RAZER Serval: for users of a Forge TV, from €75

The Razer Serval controller offers a small alien design with its mix of black and fluorescent glass. The brand that is trying to carve out a place for itself in the very competitive world of Android accessories has succeeded in producing a rather convincing product with this controller. After buying Ouya back in 2015 to save the company from wreckage, it only made sense that Ouya would want to release a peripheral to go along with its Forge TV.
However, we can regret that we have to pay almost 75 euros to be able to acquire this controller since it is clearly not the best model of our selection. Although it is more designed for the Forge TV, a smartphone holder is included to allow mobile use.
>> Order the RAZER Serval controller on Amazon <
MOGA Pro Power: perfection at a cost – €79,99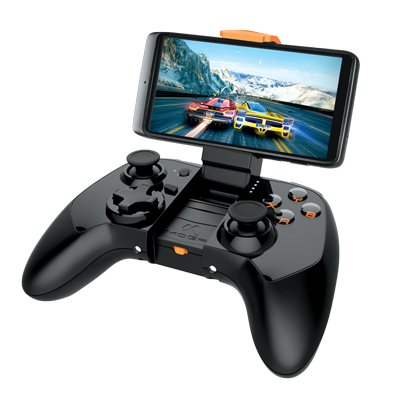 MOGA has the particularity of offering several controllers at different prices, and if all of them happen to be of good quality, the Pro Power manages to stand out by offering a real portable console experience, but with your smartphone. Nothing specific to do here for it to work, just pair your smartphone to the controller via Bluetooth. MOGA controllers are fully compatible with over 380 games, so it's unlikely you won't find what you're looking for.
The MOGA Pro Power also has a built-in battery, which charges your smartphone while in use, thus avoiding running out of fuel in the middle of a game session. It works via a cable to be connected between the Mega Boost port on the back of the controller and your smartphone. If that doesn't charge your phone, it's just that the MOGA Pro Power's battery is less than 25%, so remember to charge it after your game session. It's hard to find fault with this controller, if not for its price, and it should easily delight all regular smartphone gamers, if they pay the price.
>> Commander la manette Moga Pro Power on Amazon <
Mad Catz CTRLr: the one that works in apps – €49,99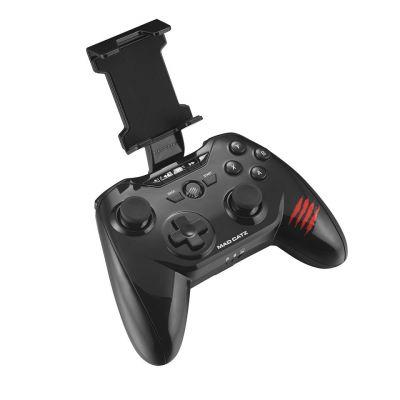 After releasing its MOJO, an Android console, the manufacturer Mad Catz made CTRLr available to players only, allowing everyone to enjoy the controller. This can be connect to all android devices, from the classic smartphone to the phablet. To use it, there is nothing simpler, activate Bluetooth on your smartphone, press the "Home" button on the controller in the center for three seconds to turn it on, search for Bluetooth devices on your phone, and select your Mad Catz CTRLr
You can now navigate your phone using the left stick or the directional pad.To delete it, press the "Home" button for five seconds, or until the LED is solid red. Delete the controller from your Bluetooth devices on your phone, and it will no longer be paired. The LED on its central button lets you know if it is connected to your smartphone, when it is blue, not connected, in purple, connected but with a low battery flashing red, or solid red, when phone connection info is deleted.
In addition to games, the Mad Catz CTRLr is compatible with ten applications, so you can, for example, explore the Netflix catalog without touching your screen. 150 games are currently playable with CTRLr, including Star Wars: KOTOR and Game of Thrones.
>>Order the Mad Catz CTRL controller on Amazon<
Xbox 360 controller: for fans of the Microsoft console – 35 €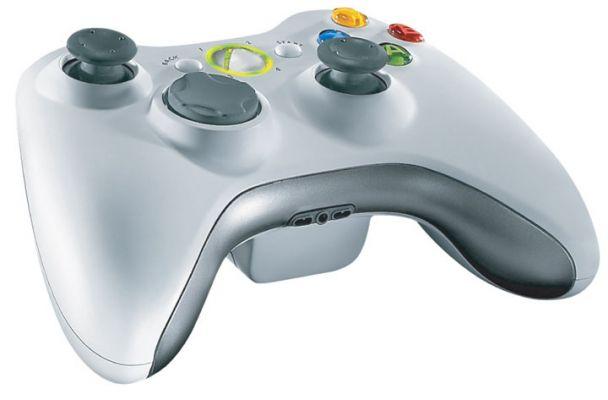 Just like PlayStation controllers, the Xbox 360 controller can also be used on an Android smartphone. You can either choose the wired version for your convenience or take the wireless version for PC with a receiver. As for the wired version, a simple USB OTG cable, On The Go, is enough. You just have to connect the controller to your smartphone, then use it in games that support gamepads. GTA III, San Andreas and other Max Payne are yours as if you were on a home console.
For the wireless version, you will need a USB OTG cable, but also the wireless adapter for PC. Then connect the adapter to the USB OTG cable, then the latter to your smartphone. You are now ready to use your XBox 360 wireless controller on your smartphone. There is no real compatibility problem, since all games offering to play with a gamepad will work. It is therefore an ideal solution for those who have an Xbox 360 controller wired or with a wireless adapter for PC, who will however have to pay 1 € in a USB OTG cable, if they do not have one.
Nyko Playpad: the mid-range to do everything – 30 €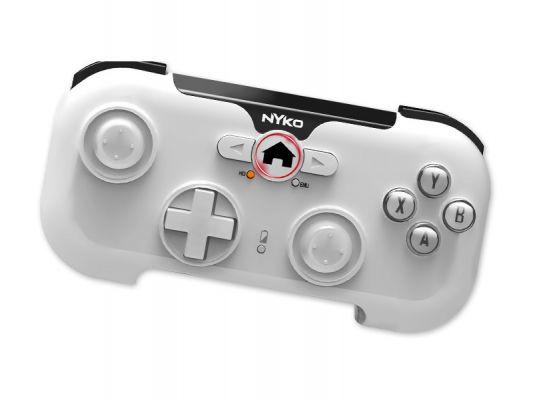 Nyko has also entered the world of Android controllers with its Playpad and its Playpad Pro. The differences between the two versions are minimal, since the Pro happens to be larger and has two analog sticks, so if you decide to fall for this controller, it's up to you to choose the one you prefer.
To connect the Playpad to your smartphone, there are two possibilities, via the dedicated application, or without. In this second case, press and hold the "Home" button on the controller until the HID LED lights up. Then go to your phone's Bluetooth settings, and select Nyko Playpad, you just have to play.
If you choose to go through the Nyko Playground application, you will first need deactivate the Bluetooth of your smartphone, then launch the application. Press "OK", then "Skip", and finally "Advanced mode" at the top right of the screen. Click on "Proceed", press and hold the "Home" button on the controller until the HID LED lights up, and tap "OK" on your smartphone. Your controller is now paired, and you can redefine the controls for each of the available games. Max Payne, Dead Trigger and other Crazy Taxis are yours with the Nyko Playpad. With 193 compatible games, you will inevitably find your happiness, since there are all kinds.
>> Buy the Nyko Playpad controller on Amazon <
iPega PG-9028: the compatible with almost everything – 26,99 €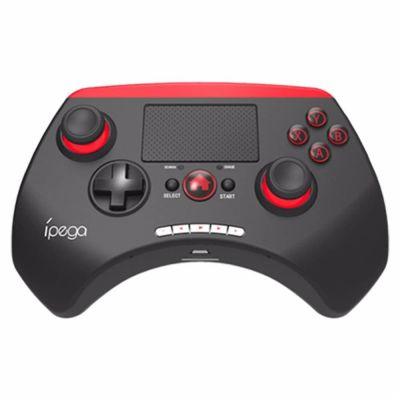 The great feature of iPega controllers is their foolproof compatibility, since many peripherals and games work without any problem. To operate the iPega PG-9028, you need to download the iPega Game Center, available here, then install the APK file.
Once done, go in the keyboard settings, and put the default BitGames IME. Then turn on the controller by simultaneously pressing the "Y" and "Home" buttons until the red LED flashes. Open the iPega Game Center on your phone, and go to "mydevice", then press "bind controller".
A console then opens, and you can calibrate your controller, moving the joysticks, and pressing the buttons. Your iPega is now ready to use. Compatibility level, all emulators are compatible, and all games that can work with a controller too.
>> Buy the iPega PG-9025 controller on Amazon <
Game Klip: the accessory that adds to your smartphone – €19,90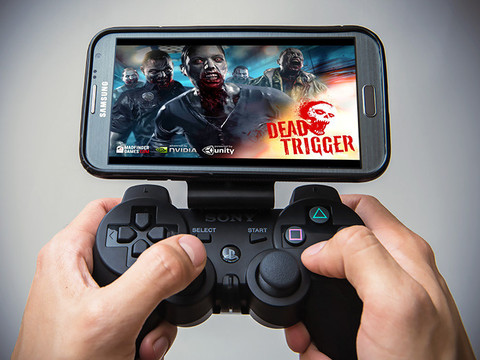 This time it's a small accessory that comes add to your smartphone and your Dualshock 3. To use it, all you need is a PlayStation 3 controller, a compatible shell and one of the few compatible smartphones. All you have to do is clip the device onto the Dualshock 3 and then onto your phone using the case.
Sadly, the GameKlip is not compatible with all smartphones, but only the flagships of a few years ago of popular brands such as the first generation Nexus 7 or the Samsung Galaxy S3 and S4. In addition, your phone will need to be compatible with the Dualshock 3, which is not easy as we saw above.
>> Buy the Game Klip on Amazon <
MP power: a clip to connect your smartphone to your PS4 or Xbox controller!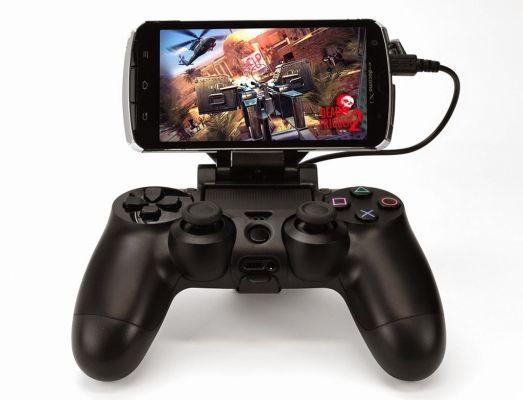 If you are more equipped with controllers Dualshock 4 ou Xbox, you might want to link your smartphone to these. Thanks to MP Power, it is now possible! This clip will work without problems on smartphones smaller than 6 inches and will even adapt to the size of your device. No need to change adapter if you buy a new terminal. This is THE low cost solution in this buying guide: the two MP Powers are in fact marketed respectively at around 9€.
>>Buy the MP Power PS4 on Amazon<
>>Buy the MP Power Xbox on Amazon<
QUMOX FC30 Pro, practical and retro: for only 38€

With its aesthetic worthy of the Guardians of the Galaxy, the QUMOX FC30 Pro is especially aimed at those nostalgic for the 80s/90s. Despite its outdated appearance, the controller does not lack advantages. Compatible with iOS, Android and Windows Phone, it has a battery life of approximately 17 hours. You can also connect it to a computer or a console, via bluetooth or via a wire. Very compact, it is the perfect accessory for nomads and multi-platform gamers.
>> Buy the Qumox FC30 Pro on Amazon <