Locking access to your Android apps always provides some peace of mind, especially when it comes to temporarily handing over your phone to a friend or relative. There are several apps that block access to apps to keep them away from prying eyes.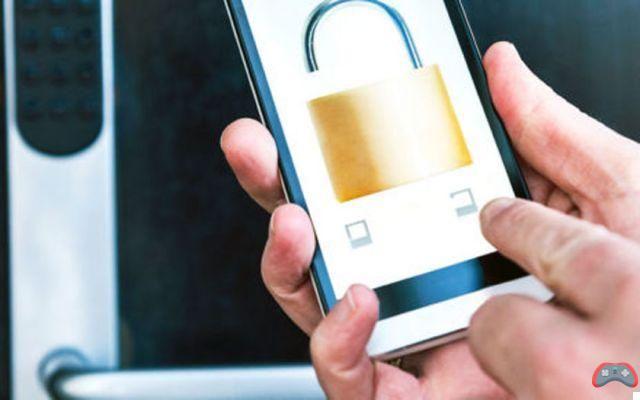 Locking your Android smartphone is the most basic precaution to protect your personal data in all circumstances, especially in the event of theft. But this is not the only scenario in which a third party can access private applications, data or information.
It is not uncommon for you to have to pass your smartphone to a friend or spouse, if only for a few minutes. More than enough time for the curious who could thus access instant messaging applications such as WhatsApp, Facebook Messenger, snoop around in your photos and other private data. To prevent such an eventuality, many have taken to lock their sensitive apps on Android.
Block access to certain applications
It is also possible to hide applications on Android, so that they are invisible both on the home screen and in the land of applications. But this option is not as convenient as the lock that allows a host of applications on the Play Store. We have chosen two that perform this task very well and that offer some interesting features such as fingerprint unlocking for more ergonomics.
Security (AppLock)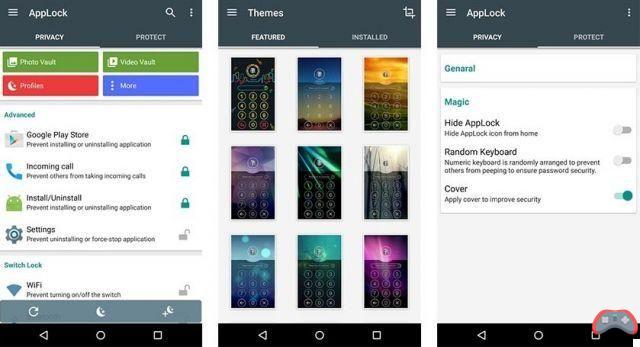 The first application that we recommend is none other than Seccure, which is also the most popular in this area and for good reason. Also known as Applock, the app allows locking of specific apps like gallery, SMS and other messaging apps, etc. Another cool feature it offers is its safe which allows you to hide images or videos.
Secure allows the fingerprint unlock so you don't have to enter a code each time. You can also lock access to system elements such as incoming calls, the app uninstall menu, and various functions of your system such as Bluetooth and Wi-Fi. The app is free but contains ads.
AppLock – Fingerprint Unlock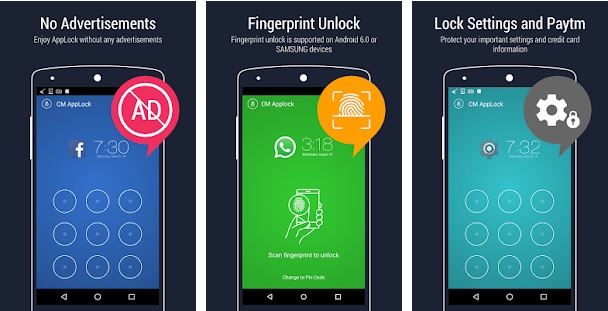 This application comes from the editor Cheetah Mobile which is also behind the Clean Master application, very popular in the rank of optimization and cleaning applications on Android. AppLock is a simple and very effective application that does its job very well: blocking access to your applications and settings. As its name suggests, it allows you to use the smartphone's fingerprint scanner to unlock applications.
AppLock Fingerprint Unlock also includes an interesting feature that automatically takes a photo people trying to unlock your smartphone. The app can lock WiFi, Bluetooth, incoming calls, uninstall settings, and more. The app is free and ad-free.
The editorial advises you:
Android: how to hide sensitive apps, photos and files
The ability to speed up or slow down a video on YouTube can be very useful. It was possible to do this in the web version of the platform for a while…Facebook allows you to deactivate the automatic playback of videos in your news feed. It's very simple, even if the path is not obvious to anyone who has never seen it...Google Chrome includes a reading mode that allows you to consult a page in optimal conditions. The functionality, however, is hidden in the bowels of the browser. In this tutorial,…It is easy to know if a contact has blocked you on WhatsApp, but some indicators can also trick you into believing it unfairly. So how do you know...