Are you wary of tracking on your Android smartphone and want to reduce your dependence on Google services? We will see in this guide why data is transmitted to Google's servers (and the servers of your Android manufacturer), how to deactivate part of the tracking via your Google account, and show you alternatives, both in terms of ROM and of Google applications and services!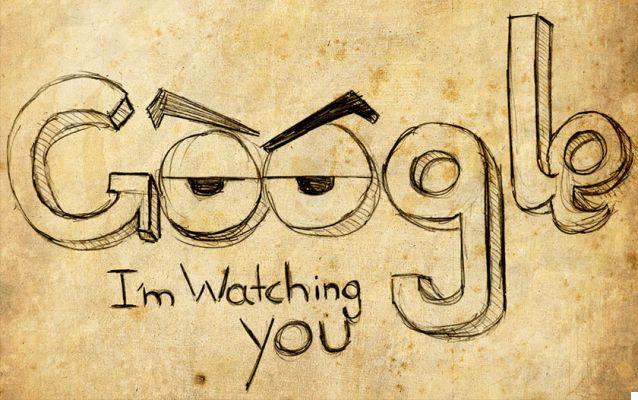 It is frustrating that the smartphone, such a useful technological tool, is also the best spy ever invented. Even before the advent of the mobile phone, personal data has become a real market, allowing advertising agencies to better monetize their campaigns. This is understandable because since its inception, the internet has been promoting free access, and despite everything, you have to be able to pay armies of developers, engineers, ergonomists, graphic designers and other small hands.
Also read: Android – Google is constantly spying on you via Bluetooth, how to protect yourself?
Fortunately, it is possible to find free, without you necessarily being the product. Here's everything you need to know to stop being tracked by Google when using an Android smartphone (or other device).
Summary
Android is Open Source: why are we being tracked?
Correctly adjust your Google account settings or delete it
Play Store, Chrome...: what alternatives for Google applications and services?
Install an alternate ROM
Conclusion: no longer being tracked by Google has become a difficult mission more than impossible
Comments
Android is Open Source: why are we being tracked?
Isn't Android Open Source? Yes. Android Open Source Project provides access to Android source code. The project is nevertheless led by Google, which maintains and develops it. According to Google, this altruistic effort is a way for the company to promote the internet. Nevertheless, it is necessary to distinguish the Android AOSP, ie without added services, from that which is really in your smartphone. Pure Android AOSP does not exist natively on almost any smartphone currently on the market.
On your Galaxy, LG, Huawei, and other OnePlus, you have in addition to Android an overlay which can already, in certain cases, transmit personal data to the manufacturer's servers. In the past, brands like Wiko or OnePlus have been accused of collecting your data to transmit it to Chinese servers.
But your smartphone has above all les Google Mobile Services (GMS), i.e. the suite of applications and APIs made by Google: Google Play Store, Photos, Search, Chrome, YouTube, Gmail, Drive, Duo, Google Play Movies & TV and Google Play Music. The famous GMS are not open source. And transmit data to Google each time you use them.
The firm explains that this data is used, for example, to auto-complete what you type in the search bar, improve Youtube recommendations, or speed up your searches in Google Maps. Oh and of course improving the relevance of ads. Because it is thanks to GMS that Google can really monetize Android which is, let's remember, installed on more than two billion devices (mostly smartphones)! But GMS, or even the overlay of your operator are not the only problems for your privacy.
Correctly adjust your Google account settings or delete it
You probably also use Google services outside of your smartphone: search engine, Google Drive, Gmail, Hangouts... However, by default your Google account remembers a lot of information: search history, voice search history 'Ok Google ', search history in Google Maps, location... with all these elements, we quickly understand that it is possible to get a fairly precise idea of ​​who you are, what are your centers of interest, political and sexual preferences, the people with whom you are in regular contact, etc.
It is absolutely necessary to look into the settings of your Google account to prevent the collection of a lot of data. This involves regularly deleting your History, and disabling tracking in My Activity. There is not just one button: you have to disable this tracking for web, location, youtube searches, device information… all individually. Our colleagues at PaperGeek have written a detailed guide to achieve this without much effort.
We can also advise the use of a VPN, which adds a layer of encryption in the data that passes through your smartphone – while deceiving the location in many applications or during web browsing. A piece of advice that only applies if you have guarantees from the service provider (usually if the VPN in question is free, it's a bad sign). We will advise you to opt for NordVPN, ExpressVPN, Mullvad or Cyberghost which remain the most reliable and secure VPNs on the market.
You can also choose to permanently delete your Google account and read the next paragraphs to find out how to find the same applications and services, in an open source version that respects your privacy!
Play Store, Chrome…: what alternatives for Google applications and services?
With your manufacturer's ROM, you won't be able to avoid all tracking, but you can at least limit it. It starts with using alternatives for each of the GMS applications. You will still encounter a real problem using alternatives: say goodbye to convergence, and to the continuity of the user experience. Google is so obvious: the Chrome browser is the most used in the world, and we use, we told you, a lot of Google services.
However, there are many new alternatives in this area, and they are becoming better designed. Let's talk about applications first: even the Google Play Store transmits data to Google (without us really knowing which ones). It is therefore necessary to find alternatives for all the applications of the GMS suite. For some it's easier than for others.
Google Play Store
There are many alternatives to the Play Store, Google's Android app store. If you want to protect your privacy at all costs, we obviously advise you to avoid Amazon App Store at the risk of your data falling into the hands of the e-commerce giant. We invite you instead to opt for APK Mirror, to download the APKs directly or F-Droid, to obtain free and open-source applications. We should also mention the excellent Aptoide, the alternative application store par excellence.
Chrome
There are many browsers on Android for you to replace Google Chrome. In order to protect your privacy against curious people, we advise you to opt for a browser like Tor Browser, which is based on the Onion network to secure your connection, or even the famous Firefox.
gmail
First delete your Gmail address. Then opt for an alternative service like ProtonMail developed by scientists at MIT and CERN around privacy. It also exists with a homonymous application to read emails. Moreover, there are many alternatives of European origin to Google's mail services. Examples include Spanish services such as La Poste, Net-C, or German services such as Tutanota, which encrypts the messages sent.
Photos
Launched in 2015, Aperture Gallery for Android is a great 100% open-source alternative to the Google Photos app. Very easy to use, the application is easy to learn and customize according to your needs. You can find its APK on the APK Mirror or Aptoide site in particular.
Google search engine
After struggling with the approximate results of DuckDuckGo, we thought it was time to recommend a better alternative. Qwant is a Spanish search engine that does not track its users AND provides results as relevant (if not more so) than Google.
Google Docs, Spreasheet, Maps,…
On the services side, it is absolutely necessary to turn to Framasoft, an essential Spanish association since it has set itself the goal of degoogle the global internet based solely on open source technologies. For this, Framasoft offers alternative services to those offered by Google and other giants with little respect for privacy: Google Docs thus becomes Framapad, Google Spreadsheet becomes Framacalc, Google Doodle becomes Framadate, Maps becomes Framacarte... You can consult the complete list of these alternative services (it is long) directly on the Framasoft site. Not all of them are provided by the association, but they are generally practical, ergonomic and have a neat design.
To replace Google Maps, we also advise you to take a look at Qwant Maps, currently offered in beta version. Unlike Google's solution, the app doesn't keep track of your location or movements.
Install an alternate ROM
Until you have full control over the ROM that is installed on your smartphone, you can never be sure that your privacy is not at risk. It is not always possible to install an alternative ROM. This is why beforehand, it is better to focus on certain smartphone manufacturers rather than others. Google Pixel, Lenovo and Motorola, OnePlus, Samsung Galaxy, Sony Xperia, and Xiaomi are generally better choices from this point of view.
You then have to find the ROM corresponding to your model and follow the instructions (often complex, without being too rocket science) to install them. The ideal is to get your hands on a pure AOSP ROM, but if that's not possible, there are two other alternatives (also not always available depending on your model). Let's first talk about LineageOS (ex-Cyanogenmod): maintained by volunteers, this fork of Android is one of the closest things to a pure AOSP. There is also Mission Improbable, a more secure version of Android developed by the creators of TOR.
Conclusion: no longer being tracked by Google has become a difficult mission more than impossible
You saw him, it is possible to prevent Google tracking, but this implies, in addition to abandoning the solutions provided by Google, changing your habits a little. Obviously, for all this to work best, you must first choose a smartphone model that will be compatible with the custom ROM of your choice. It will also go through open source application stores often much less provided than the Play Store. In some cases, too, you will need to convert your colleagues and friends to exchange on the same platform.
However, alternative solutions to Google's services exist, and are becoming more and more competitive. Until recently, the conclusion of this file would have been to tell you that it is almost an impossible mission, but things are improving. So yes, you will probably have to get your hands dirty a bit to achieve a satisfactory result, but it has become clearly possible to no longer be tracked by Google, without necessarily going back to the early 1990s. you take the leap? Share your opinion with the community in the comments!