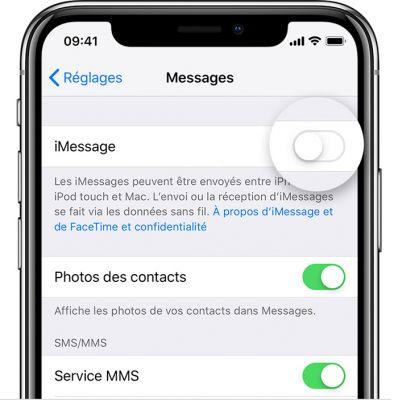 Apple has just put a page online that allows you to interrupt the association between a phone number and the iMessage service.
In recent months, users have noticed that they have problems receiving some of their SMS. Their common point? All had owned an iPhone just before switching to another platform and only texting from correspondents with an iPhone was a problem. Obviously, iMessage was quickly singled out. So much so that a class action had been brought against the manufacturer in the United States. Apple had recognized the problem, and promised measures.
The Apple firm had initially launched some bug fixes internally, in May and June. To complete this system, it has just posted on its website a page which allows you to completely unsubscribe a number from iMessage databases. On this same page, we first find the procedure to follow for those who still have their iPhone at hand. The modus operandi is then very simple since all you have to do is go to the message settings and deactivate the service. This solution had already been recommended a few months ago.
The novelty comes from a module that allows you to enter a phone number directly on the said page. Apple's servers then send a six-digit code directly to that phone number. The user only has to enter this code in the field provided for this purpose to confirm the interruption of the association.
[link src="https://selfsolve.apple.com/deregister-imessage/fr/fr"]
[/link]