The Apple Watch Series 3 is finding it increasingly difficult to install the latest WatchOS updates. Now, Apple even asks users to restore the smartwatch before attempting to install a new firmware version. This constraint came into effect with the iOS 14.6 update on iPhone.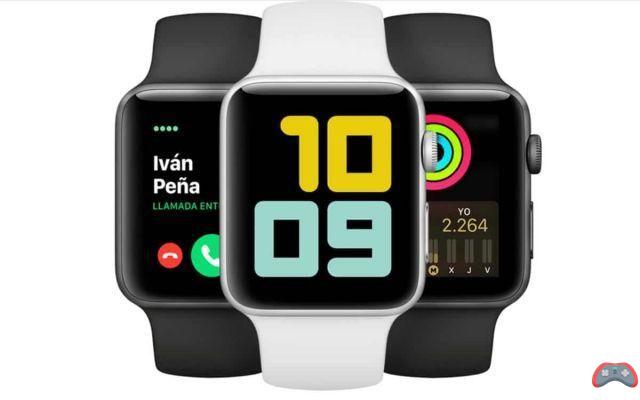 Apple Watch Series 3 users need patience and persistence to install an update to WatchOS, the watch's operating system. During each attempt, users receive an error message explaining that the smartwatch does not have enough internal storage.
Indeed, the Series 3 only ships 8 GB internal storage and WatchOS 7 updates are getting heavier and heavier. To overcome the problem, Apple recommends users to delete some of the applications installed on the connected watch.
Apple sells a smartwatch that is almost impossible to update
"To install the watchOS update, your Apple Watch needs at least 3,0 GB of available storage. You can free up storage by deleting apps using the Apple Watch app on your iPhone," Apple advised.
Since the iOS 14.6 update, Apple is going even further and requires user to restore Apple Watch Series 3 before you can install a new version of WatchOS. Now, a warning appears on the screen during each installation attempt: "to install the watchOS update, unpair your Apple Watch and pair it again in the Apple Watch app on your iPhone". In detail, we must first unpair watch from iphone, pair it again and install a backup. This manipulation is relatively simple but particularly long.
On the same subject: the watchOS 7 update causes reboots and bugs galore on the Apple Watch Series 3
The situation is all the more regrettable asApple continues to market the Apple Watch Series 3 on its website and in its Apple Stores. A buyer who currently decides to invest in a brand new Series 3 would therefore find himself unable to easily install a WatchOS update. A height.
Source: 9to5Mac